I'll admit it for him, the hubs is a complete bed hog. Granted, he's 6'3″ and we should probably have a king size bed, but we don't. And I don't want to buy all new bedroom furniture until Cooper needs a queen size bed. Then we'll pass ours on and get a bigger set.
The only problem with that is it's probably 7-8 years from now. 7-8 years of me being squished in the corner. Of me rolling over and getting a big whiff of open-mouth-breather morning breath.
Someone suggested these sheets to me. Yeah, well, the hubs doesn't sleep with his eyes open and will cross that line before I even fall asleep.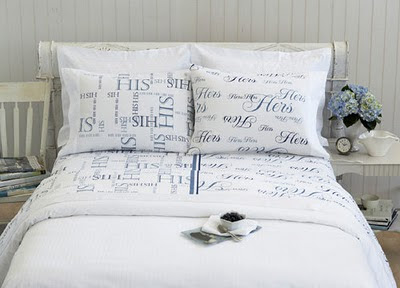 I was thinking a solution more like these brilliant people.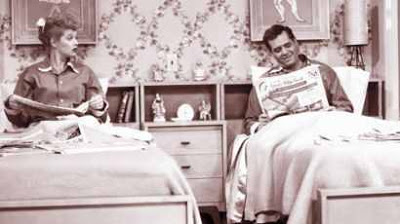 Only have it looking more like this:
So, I did what all reasonable wives do and suggested we sleep in separate beds. After all, how could he say no when I am currently the size of a mac truck and insist on having 2 pillows plus my body pillow all snuggled up with us?
Then I had my research ready. This article from AARP says sleeping in separate beds can bring couples closer. (Ignore the fact that it talks about couples over 50 and menopause)
Hubs admitted that he loves sleeping alone in the hotel when he travels. (Then I silently sang the Hallelujah chorus) Since our bedroom just so happens to be big enough to put our extra queen bed in it, why not?
Tonight, this brick house of a momma is going to be sleeping peacefully at an appropriate 2 feet away from my dear hubs. No knees in the back. No morning breath. No monster body pillows in his way. No sticking his massive feet through the slats at the end of the bed.
In other words, perfection.