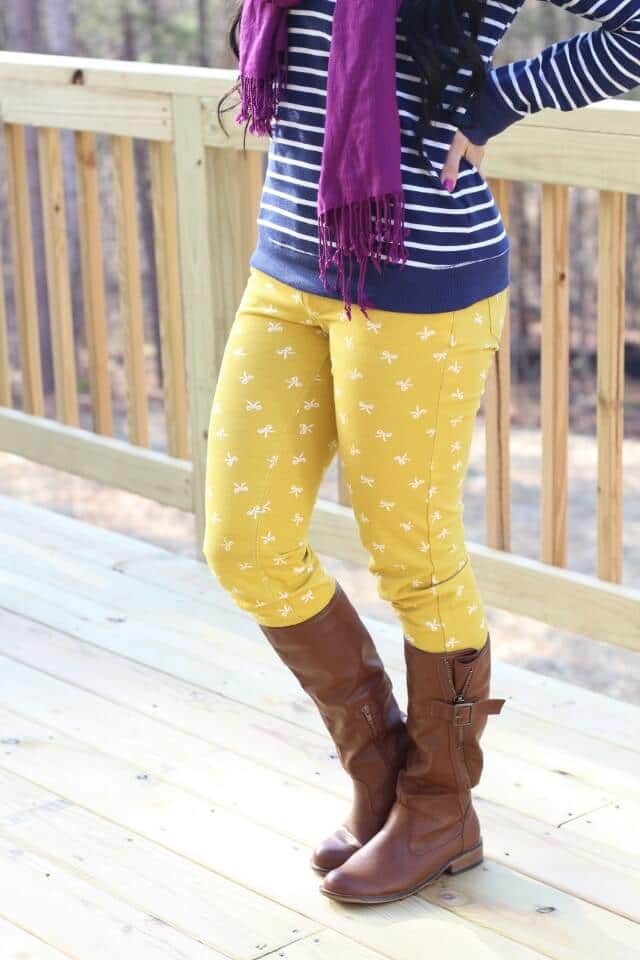 Sweatshirt: Old Navy | Pants: Target (pattern available in my store) | Scarf: F21, old similar | Boots: JustFab

c/o

| Sunnies: Nordstrom | Bellami Hair
I got really sad when the 70 degree days left and it got cold again. But, there's something really awesome about thick socks and tall boots. I had also only worn this sweatshirt once and it wasn't even for an entire day because it got baby tylenol drooled all over the front of it.
Grabbed Starbucks on a Target run that day, which is necessary when it's cold. I've forgiven them for being out of water on my last trip, singlehandedly ruining a perfectly awesome Target adventure. Anyway, jewel toned crazy, cool weather outfit it is. And if you haven't heard me say it the other 13,000 times, if you're short, buy your pants in the girls section! I don't see this particular pattern online, but they were in my store. Adjustable waist, ftw.
Also, babies who can't keep their fingers out of your hair love extensions. And they don't fall out from all the pulling. Well done, Bellami!