I've been wearing these leggings for 2 seasons now and they're still one of my favorite pieces. They're just fun!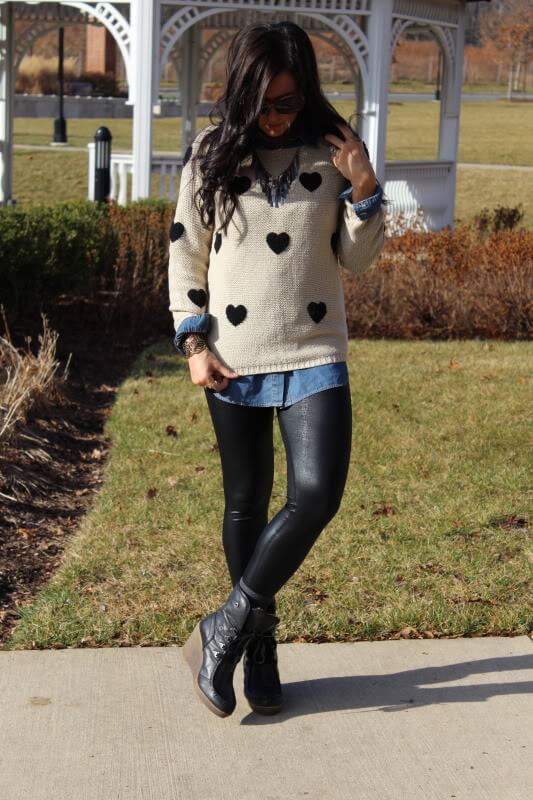 If your closet isn't home to a chambray shirt, go get one. Ask Santa. You need one.
I needed a change of scenery for some pictures. When I asked the hubs if he could take a few pics after a doctors appointment this week, he literally laughed at me. Such a nice photographer, he is. At least he did it, huh?
Tomorrow is FRIDAY!! Does anyone need the weekend as badly as I do?!