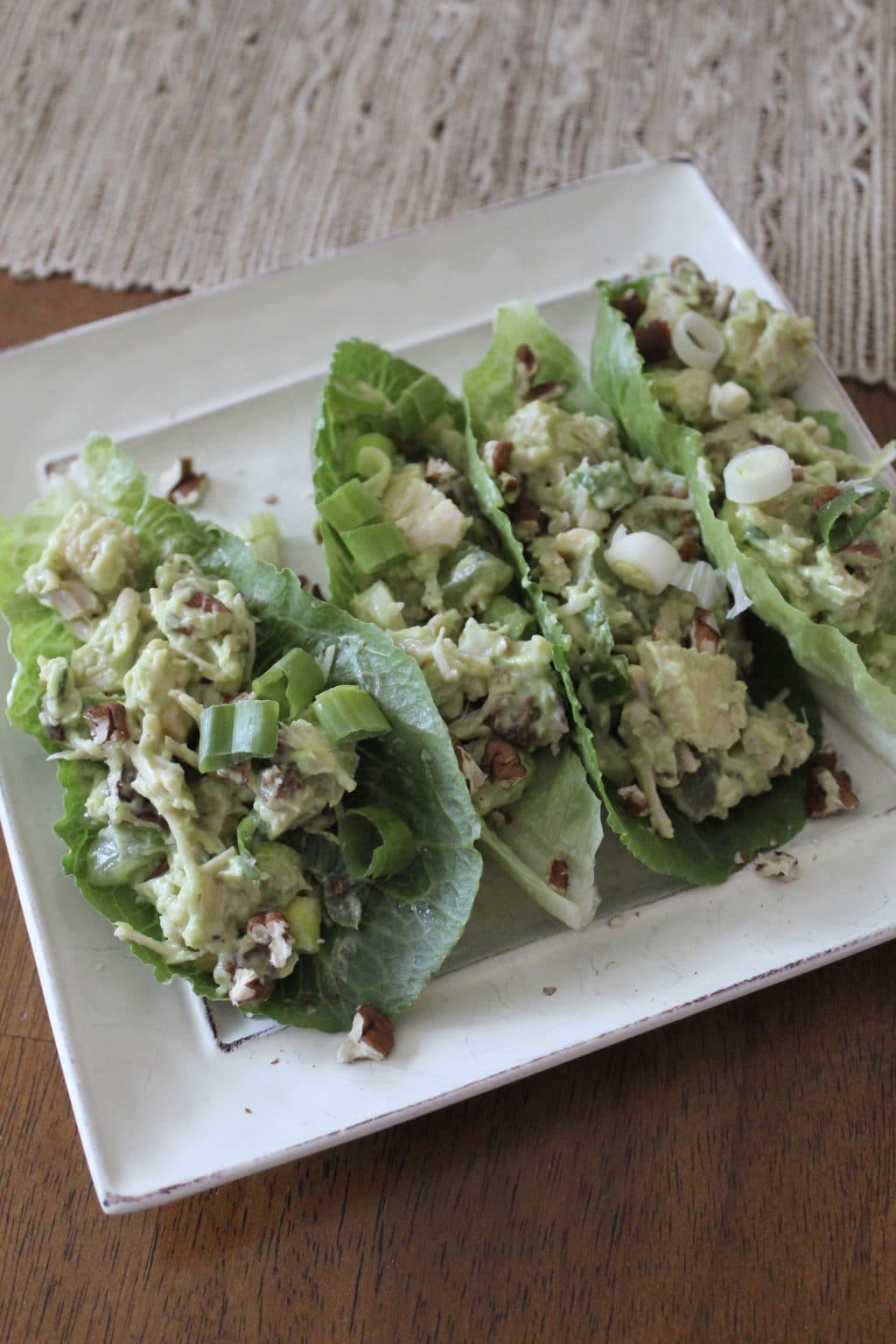 Oh, Whole30. You have a way of making us crazy, hungry, craving, yet feeling oh, so good. One thing I've really been struggling with this time around, is a Whole30 lunch. I'm not an unhealthy lunch eater in general. I love a rice cake with avocado and turkey and that's my normal lunch when I'm not Whole30-ing. I don't know what it is about that 45 calorie rice cake that fills me up so much, but take it out of the equation and I feel starving. Or maybe just not satisfied. Regardless, I've been hunting for some more filling recipes that actually make me feel like I'm eating more than rabbit food. Ya with me?
I whipped up this chicken salad after seeing a hearty one like this at my grocery's deli. Let me tell you, it feels gourmet enough to sit with those and comes together in about 5 minutes!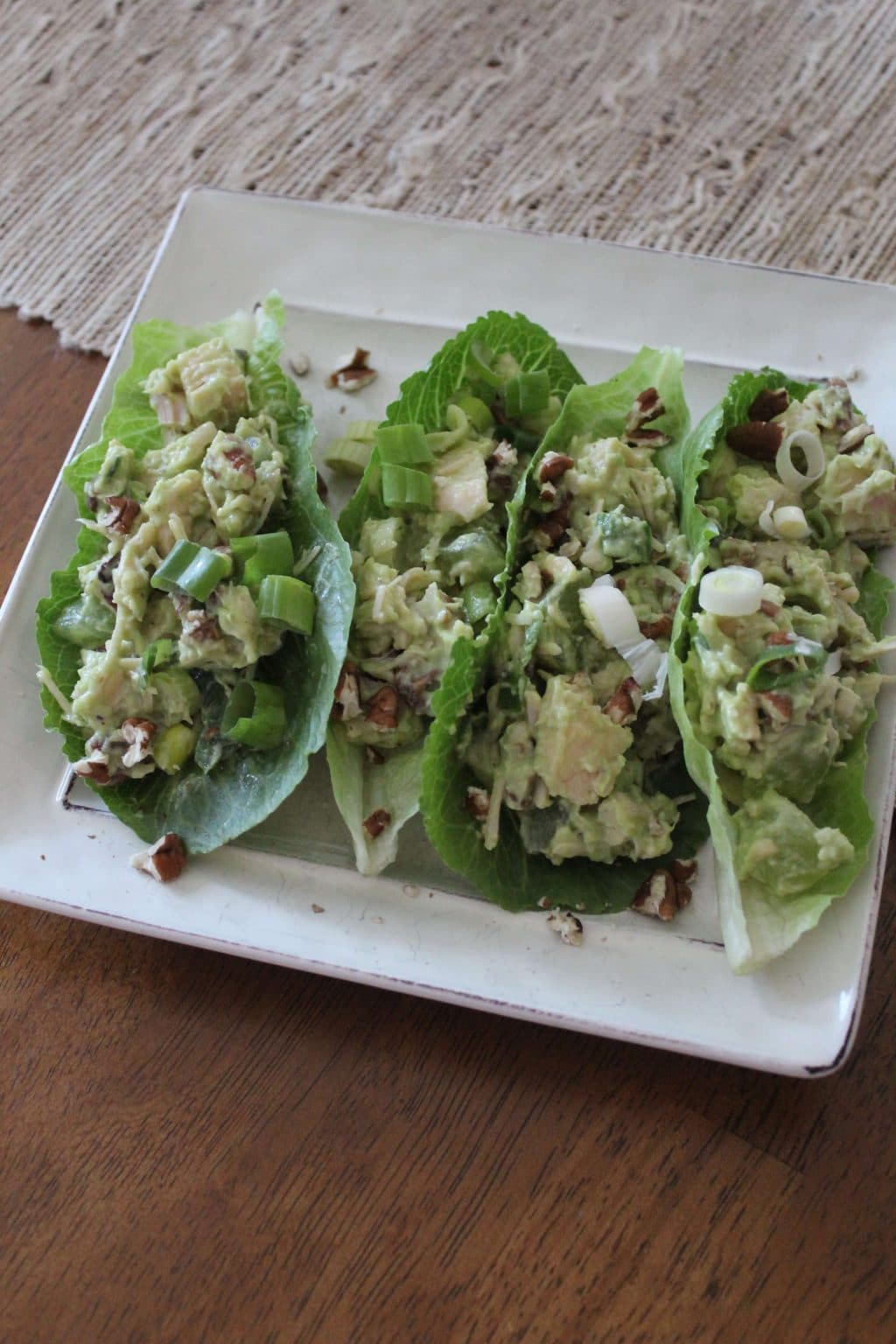 Ingredients:
1 medium avocado
1, 12.5oz can chicken (check labels if you're on a strict Whole30!)
1/2 cup grapes, chopped
1/2 cup pecans, chopped
2 scallions, chopped, greens and whites
1/4 tsp salt
1/2 tsp lemon pepper
1/4 tsp garlic powder
Directions
In a medium bowl, add avocado flesh and mash until creamy. Stir in remaining ingredients, saving a few pecans and scallions for garnish, if desired. Serve inside lettuce boats, roll up in a large piece of iceberg or put a big scoop on top of a bed of green.
What is your favorite Whole30 lunch? I'd love to know what it is!