Let's start by saying a food photographer, I am not! But I love finding new recipes and making dishes that make my family happy. We have found a few new favorites lately, so I wanted to share them with you. These have all been made more than once by us, so I can assure you that they are tried and true. Add some of these recent family dinner favorites into your menu and let me know how you like them!
Recent Family Dinner Favorites
This came together on a whim when I was pulling random things out instead of grocery shopping. I found the recipe and love it's flexibility. The first time, I used whatever frozen veggies I had on hand. Since then, I have made it with all different veggie combos and it's been great every time. I use the Lotus Foods brown rice ramen and it's delicious.
The boys like to go on Pinterest and pick recipes to try. Cooper spotted this classic chicken parmesan while we were at the beach and seemed shocked you can make it yourself instead of getting it at Olive Garden! We made it together and it has quickly moved to the #1 request spot. You can pan brown it, or just bread and bake the chicken like we did. I thought the recipe is a very simple one for a pretty elaborate meal!
This dish is really flavorful and one that surprised me that the kids love. It sneaks in the veggies really well! This one would be great served over cauliflower rice, if you're trying to go a little lighter on the carbs.
These meatballs surprised me with how good they are. They can be put together in advance and popped into the oven when you're ready. They would be a really good dish for a low carb day with a salad or roasted veggies. Or, try the gnocchi they have in the refrigerator section of Costco on the side.
Shredded Chicken Tacos or Bowls
This has been a total go to for us lately! It's SO easy. Throw 4-6 frozen chicken breasts in the crockpot with a generous sprinkle of taco seasoning. Cook for 4 hours on high or 6-8 on low. Once fully cooked, use your hand mixer to shred it up so easily! The boys usually put the chicken in taco shells or wraps and we eat them bowl style with rice, beans, guacamole and cabbage!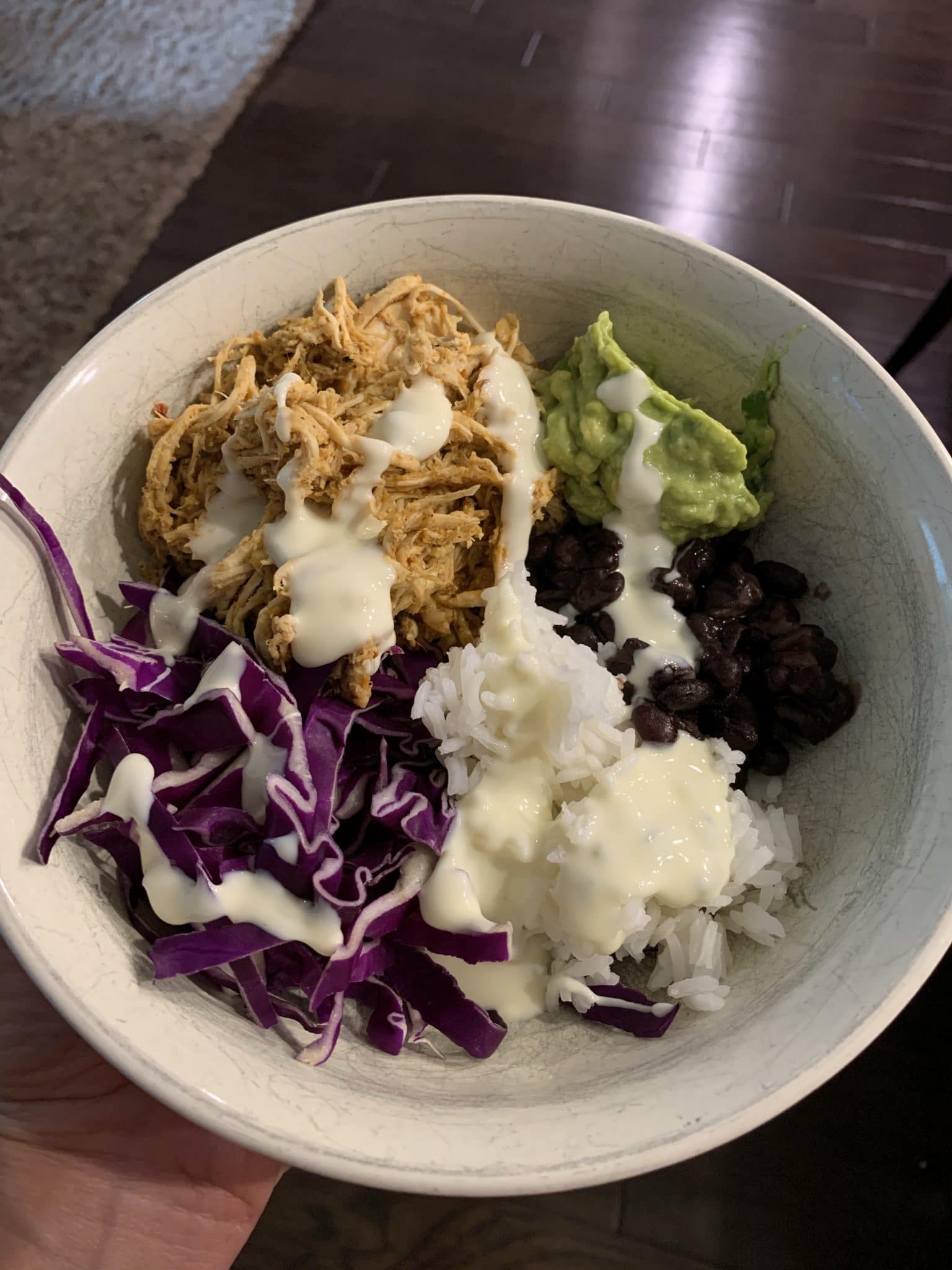 This isn't the super simple or healthy dish, but man, did it make my boys happy! It was really just like it's Taco Bell inspiration! One tip if you make these, buy the really large tortillas and the small taco size ones instead of cutting tortillas and wasting the scraps. Also, serve with a jalapeño margarita! 🙂