It's football season and I'm here for all the food! I've been making this Nashville Hot Chicken Dip for several years, but have never shared the recipe. WHAT?! It's so easy to make and definitely a crowd pleaser. Whip it up for your next football watching day!

Nashville Hot Chicken Dip
Dip base:
2 blocks cream cheese
1/2 cup buttermilk
1/4 cup Franks hot sauce (or sauce of your choice)
1 tsp garlic powder
1 Tbsp hot honey
1 tsp cayenne pepper
Sauce:
2 Tbsp Franks hot sauce
1 Tbsp hot honey
Cayenne pepper to taste
Toppings:
2-3 cups chicken tenders, diced
1/2 cup sliced dill pickles
3-4 green onions, thinly sliced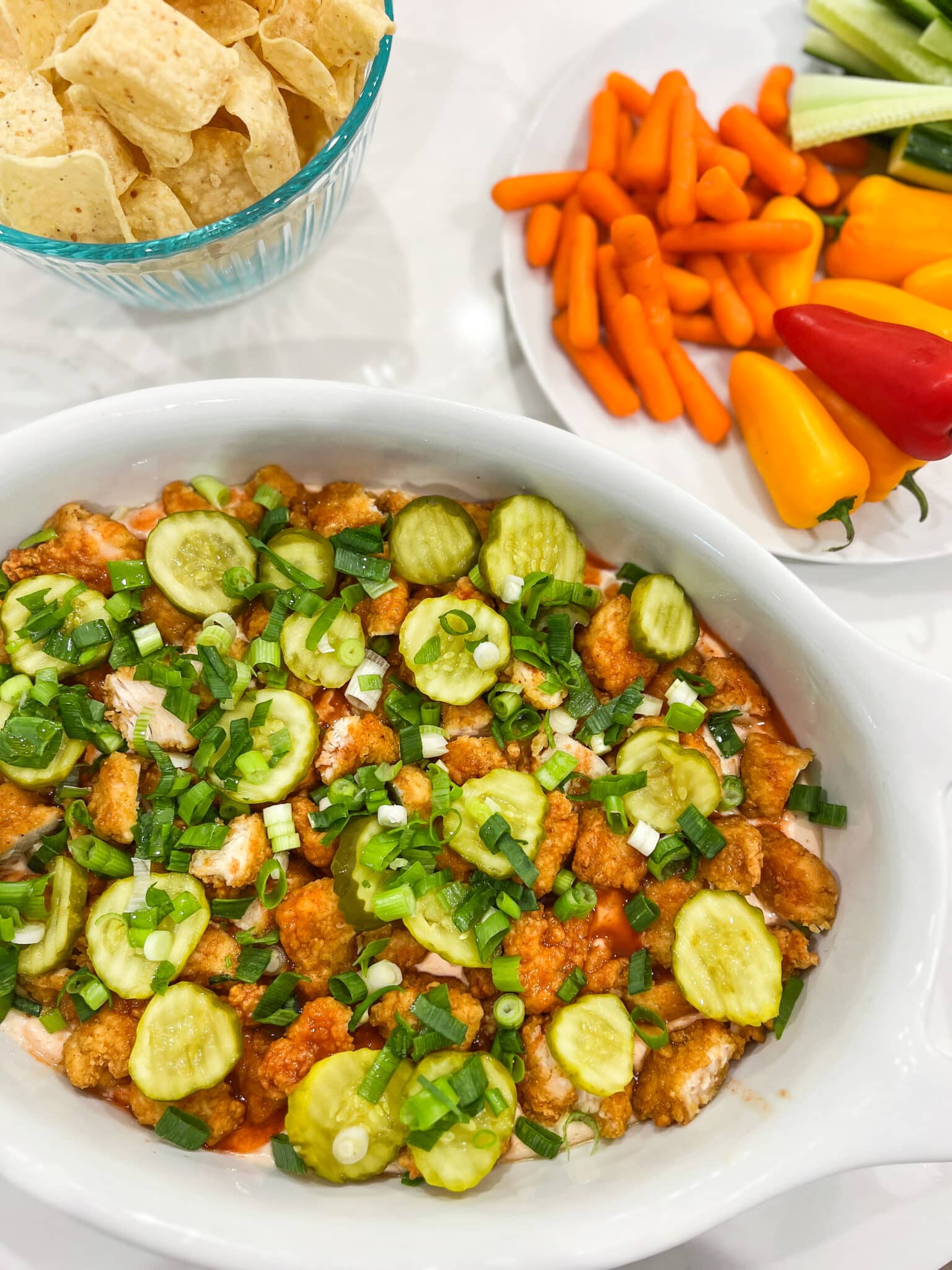 Directions:
Bake chicken tenders or nuggets according to package directions. While baking, place cream cheese and buttermilk in a microwave safe bowl. Microwave 2 minutes, stirring after 1 minute. Beat with a hand mixer until combined and fluffy. Mix in hot sauce, garlic, hot honey and cayenne pepper. Spread into a serving dish. 
Mix the sauce ingredients in a small bowl. Sprinkle cooked chicken onto dip, then drizzle chicken with the sauce. Top with pickles, green onion and more hot honey, if desired. 
Serve with tortilla chips for the best game day snack!