Writing this recap post is always so refreshing to me. I love going month by month and being flooded with memories. It's amazing to look back and see how much my boys have grown and many wonderful blessings we have received. 2018 was a great year for us and one that brought our family much closer together. I'm so excited about what's to come in 2019! Here is 2018 in review! 
January –
We kicked off the year with a January Whole30, just like this year! I took a field trip to Raleigh with Cooper, followed by a massive snowstorm that closed down school for several days! I shared one my favorite Whole30 chicken salad recipe and how to shop from stores like SheIn. My favorite look of the month was by far this gorgeous red dress!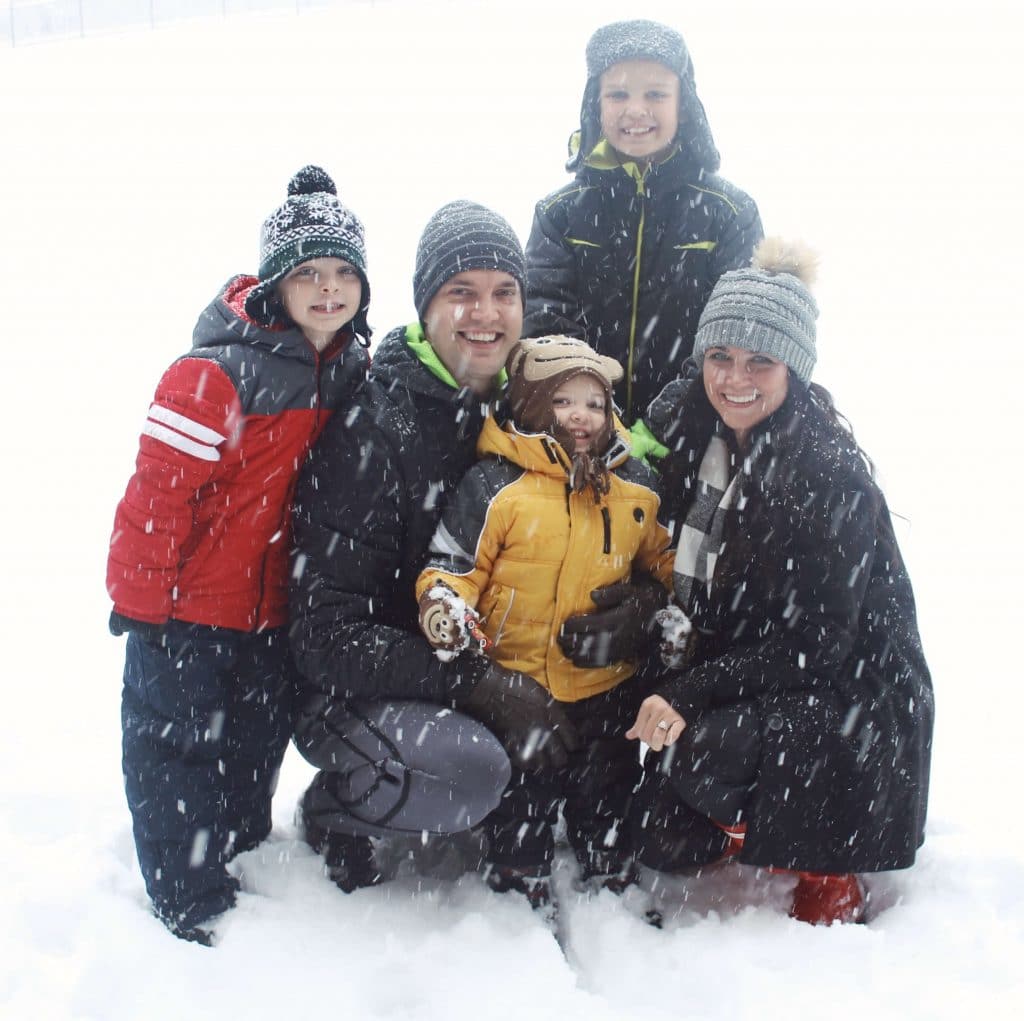 February –
Cooper, Lincoln and I took a road trip to Ohio and had a blast together. We saw Disney on Ice, threw a Super Bowl Party and Callan started basketball. My favorite dish of the month were these Whole30 hashbrown quiche. I loved (and still do!) the blush mules I wore here!
March –
I searched the earth for the best white shorts under $50 and shared the best of our town, Lake Norman. Easter weekend helped us kick off spring break and I took you on an Easter home tour. My favorite recipe of the month was these popular Spaghetti Squash Taco Boats. 
April –
Cooper and I ran a 5k, then we took off to Atlanta to see the Mets play a game they didn't actually play. Cooper turned 10 (!) and we celebrated all weekend long with a ton of baseball, a party and a trip to Carowinds! I was the weird lady taking pictures while grocery shopping so I could show you my Trader Joe's favorites and this blue and white romper got me in the summer mood!
May –
This was a really busy month with sports for us, so I needed to write to myself on how to maintain yourself while being a mom. I also talked about how to survive the baseball season with a toddler…which isn't easy! I completed my 3rd half marathon, we saw Kenny Chesney, my whole family spent Memorial Day weekend with us and we went back to Atlanta for the most magical of baseball games ever!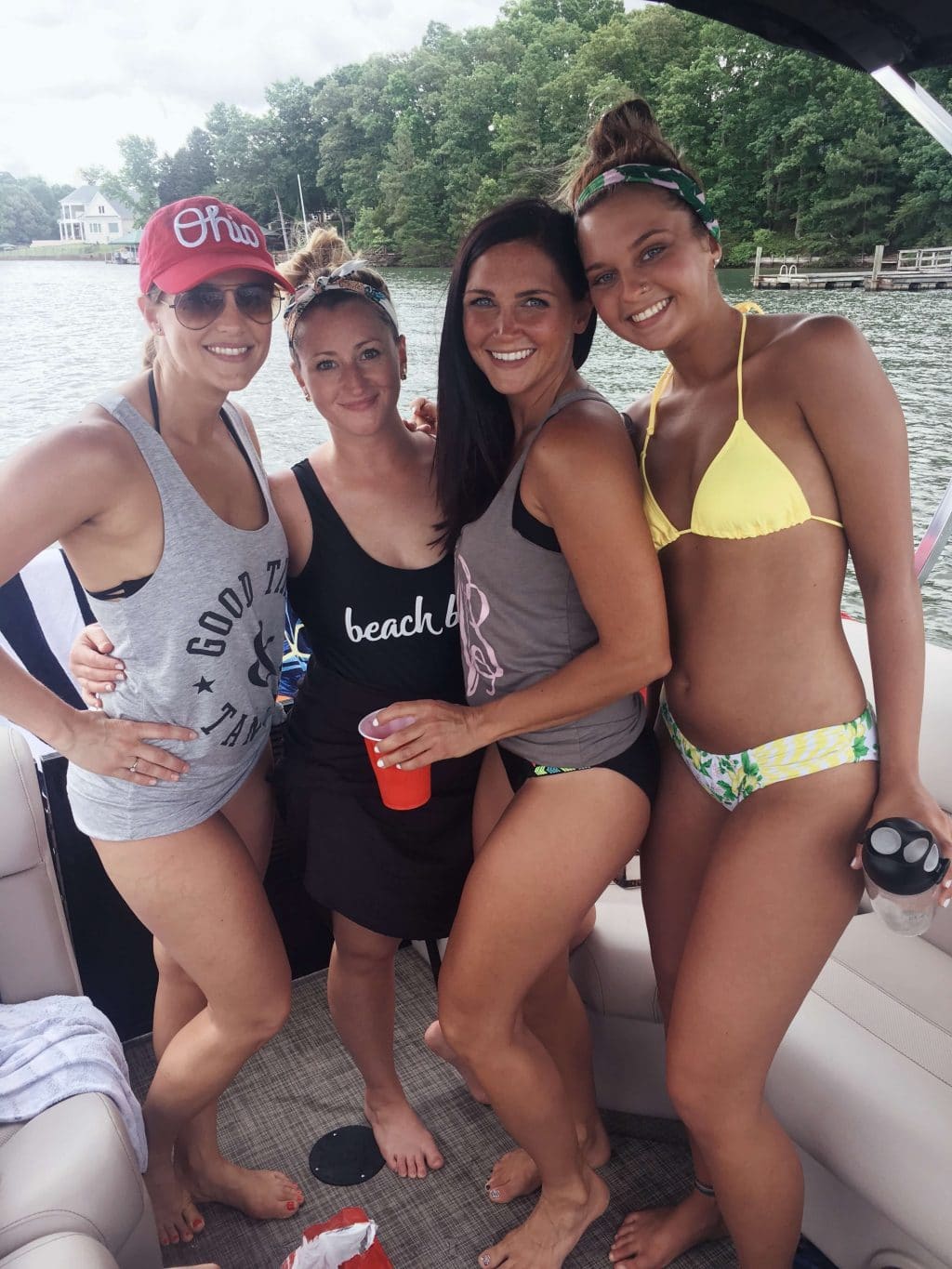 June – 
Cooper planned our meals for us and got in the kitchen to cook with me. I did a 30 day water drinking challenge with Heather and followed all that hydration up with some no sugar added summer cocktails. This floral wrap dress had me feeling like the red dress emoji! 
July –
My Costco favorites were a top post this whole year! We updated our guest bedroom, I shared my favorite, at home bootcamp and we started our annual trip to 30A. I started working with Amazon to bring you my favorite things each month and had my kids absolute favorite sponsored post to date.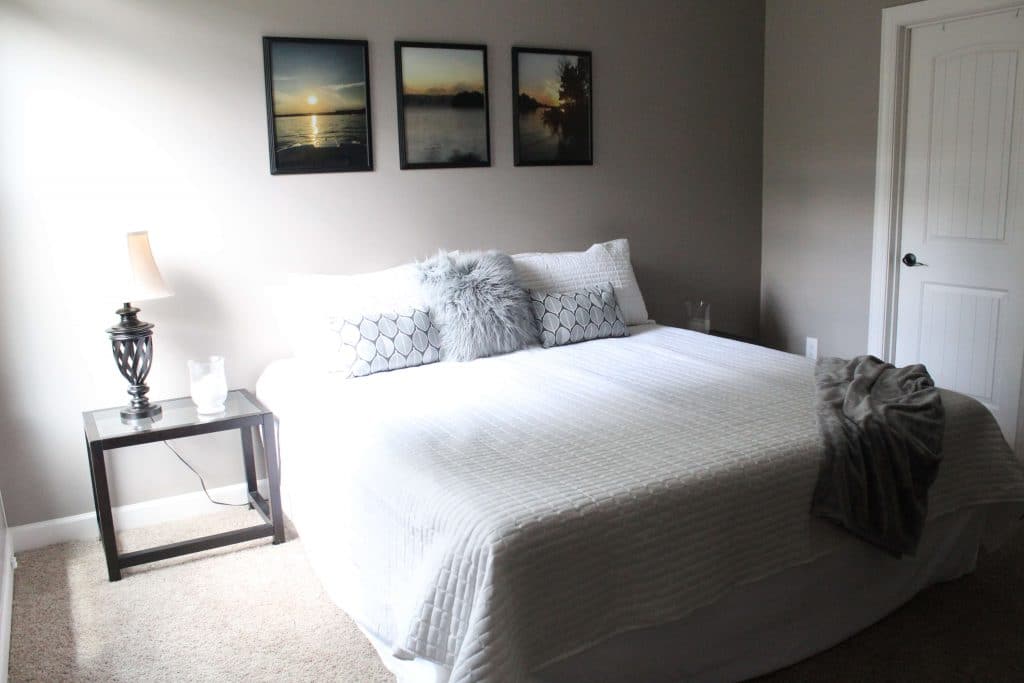 August –
I set some vacation goals as we spent about 3 weeks on 30A and wrote a new post of our favorite things to do there. I started getting lash extensions at The Lash Lounge and I'm basically addicted! We spent a week in Topsail, NC with The Hubs family and I'm realizing now that I never wrote about it! We really started surfing and spent every available time for the rest of the warm season learning how to drop the rope. I shared my favorites at yet another store, BJ's and our boys started back to school.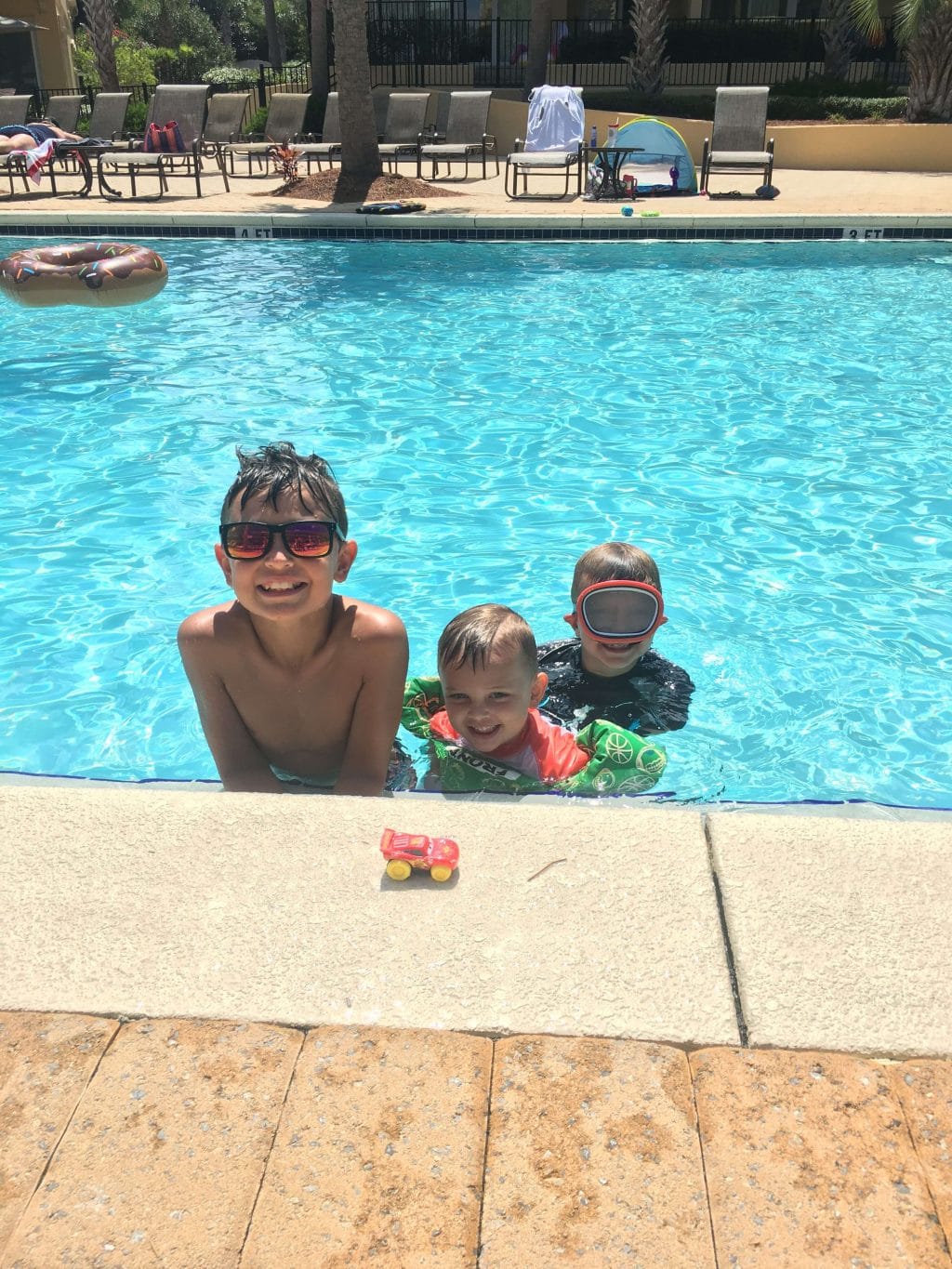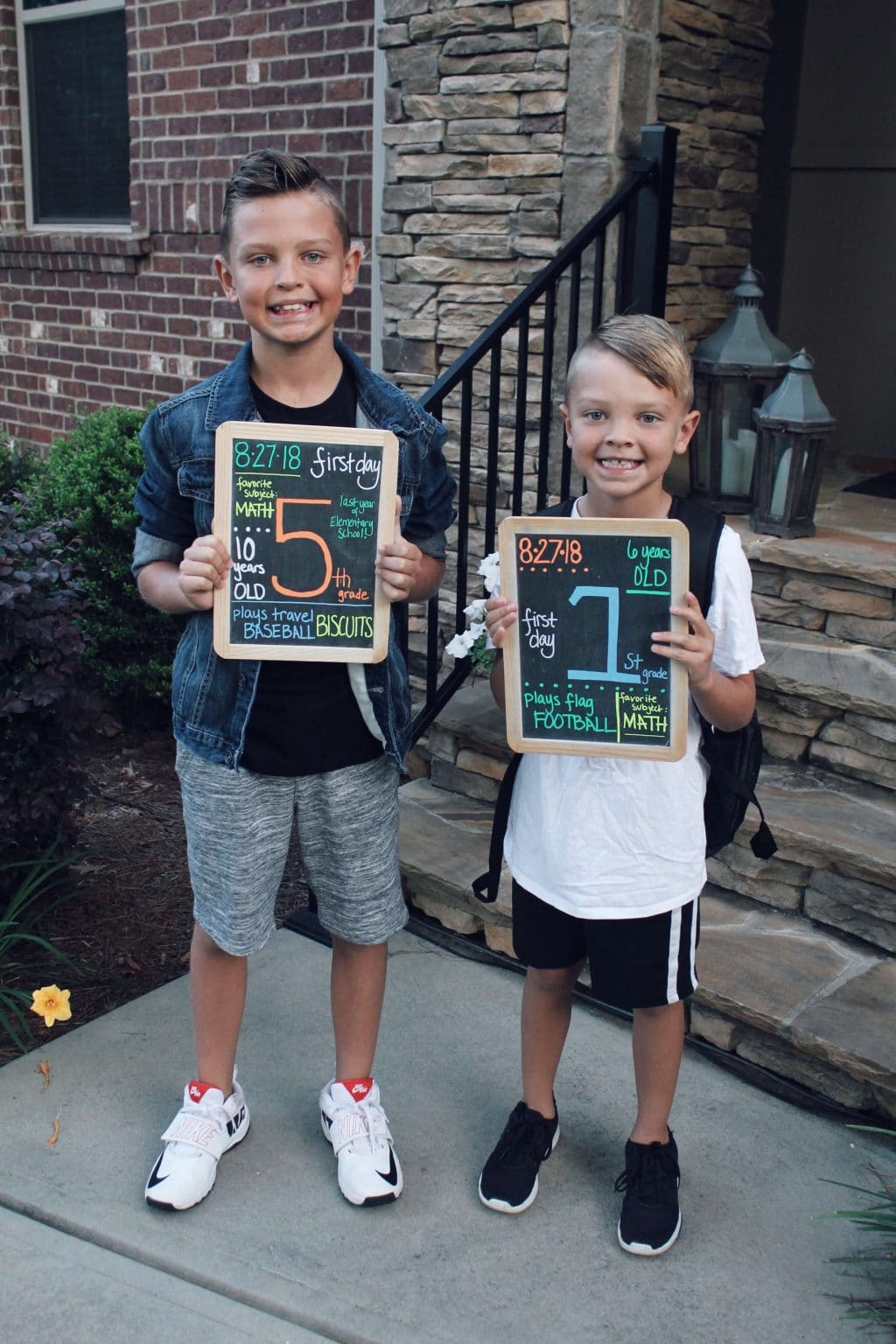 September –
Lincoln turned 3 and we celebrated with a Car's party. Which I apparently never wrote about either! We kicked off a new supper club and I shared my mom's famous homemade cinnamon bun recipe. The Hubs and I went with his work on a reward trip to Charleston and had the best time. Decided we have to go on a weekend trip every year, after that and our Hilton Head trip last year! We finished the gallery wall in our game room and I got in all the summer clothes wearing that I could! 
October – 
Cooper started fall travel baseball, which kept us insanely busy, so I just had some quick life updates. I basically lived in leggings, so I showed you my 4 favorite ways to wear them. We spent time at the pumpkin patch and had stuck in as many fall activities as possible. I finally got around to showing you my favorite make ahead breakfast and celebrated Halloween at home.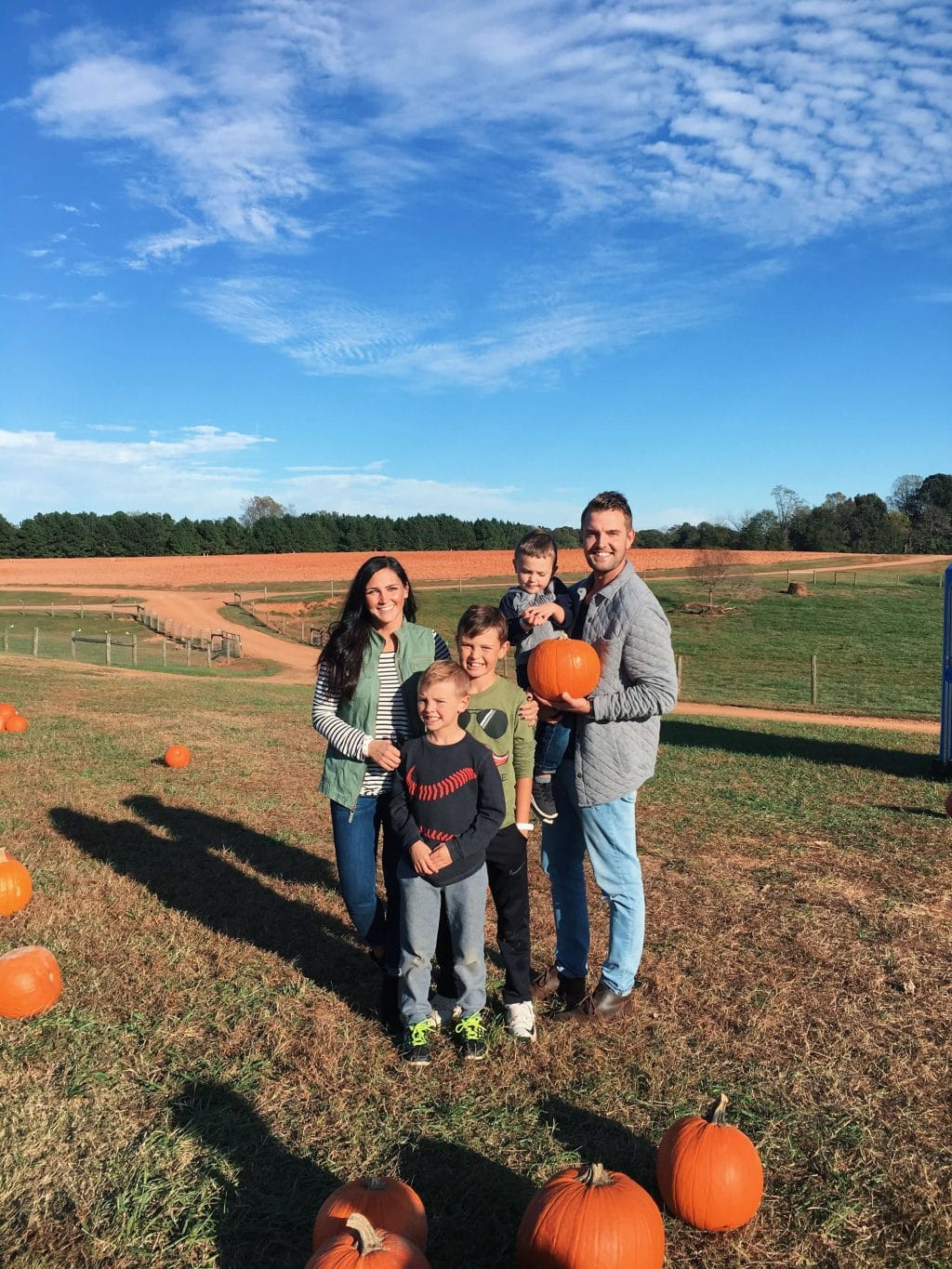 November –
Callan turned 7, although we didn't have his gaming party until later in the month. We sailed on the Carnival Horizon, which was our favorite cruise yet and spent my birthday week getting pampered on the cruise. I got my eyebrows microbladed, fought cold and flu season and took a trip to Ohio for Thanksgiving with my family. I got glammed up and tried on all the holiday dresses under $200. 
December –
I went to Winston-Salem on a fantastic blogger trip, (which I'll tell you about soon!)! I ran my 4th half marathon and 1st with The Hubs, followed by getting snowed in for days. We threw a Christmas party and I made an ultimate charcuterie board that was so easy. We enjoyed a relaxing Christmas at home, with lots of family time and even a couple slow cruises on the lake.
Hope you enjoyed our 2018 in review! I look forward to what God has in store for our family in 2019. Happy New Year!