I'm feeling a little sad with the holidays here and me not having any of my DIY goodies. I have no glue gun, no sewing machine and no box filled with endless crap that can become the best crafts ever. I was determined, though, to make something for all Cooper's classmates. I've dreamed of being this crafty, school mom and I'm not going to let a lack of goods stop me now!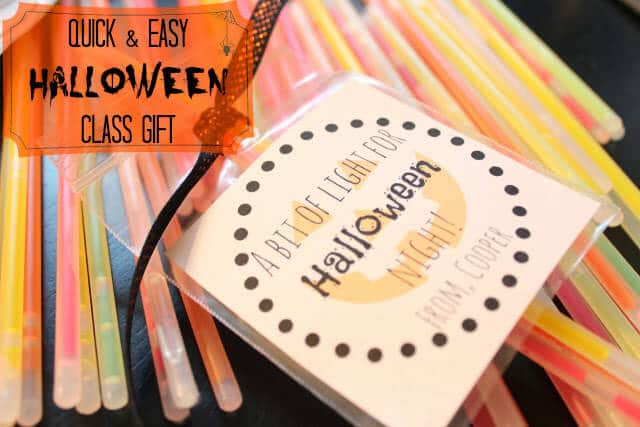 I found this idea on Pinterest (because where else?!), then saw the sweet Jennifer made them for her daughter. She even has some tags you can print, so head to her blog!


They were so stinking easy. Like hurry and go get the stuff today because it's totally doable to pass them out tomorrow.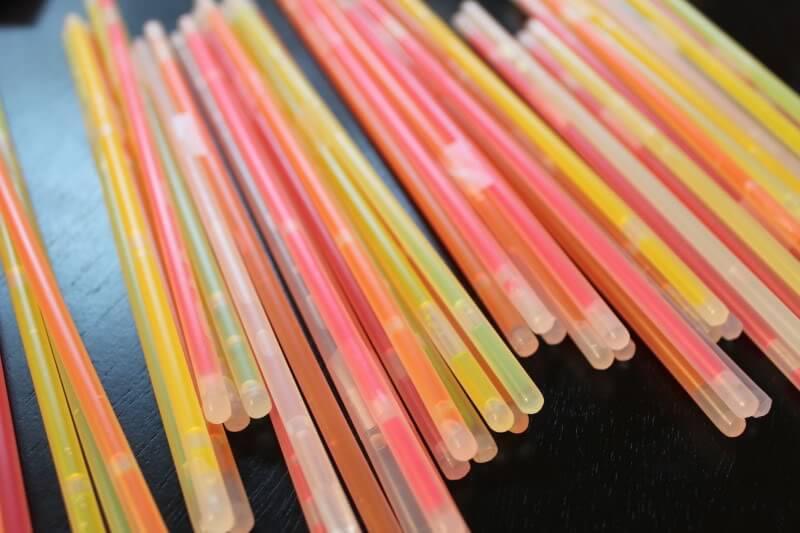 You'll need:


Glowsticks (I used 3 per child and got 12 packs for $1 at Michaels.)
Ribbon
Small zip top bags (1 per child. Also got these at Michaels.)
Tape
Labels (I made these in PicMonkey, printed them on label paper and stuck them to the bags.)


Directions:


Tape the 3 sticks together. Cut 2 small, vertical slits at the top of the bag. In the bag, put the small pieces that turn the glowsticks into bracelets and candy, if desired. Slip a piece of ribbon, approximately 6″, in the slits and tie the glow sticks on. Put in your child's backpack and off they go!


This literally took me 15 minutes to make 20 of them. If you're a slacker like me, rejoice! You've still got time!