Happy Monday! I hope you all had a wonderful Easter weekend, celebrating Jesus! We had a low key weekend, unlike any other Easter we've had. Adjusting to Spring in Michigan has proven to be a lot for this little family! I'm typing as I watch snow fall this morning and am reminding myself that God has us in this place for His perfect plan in our lives!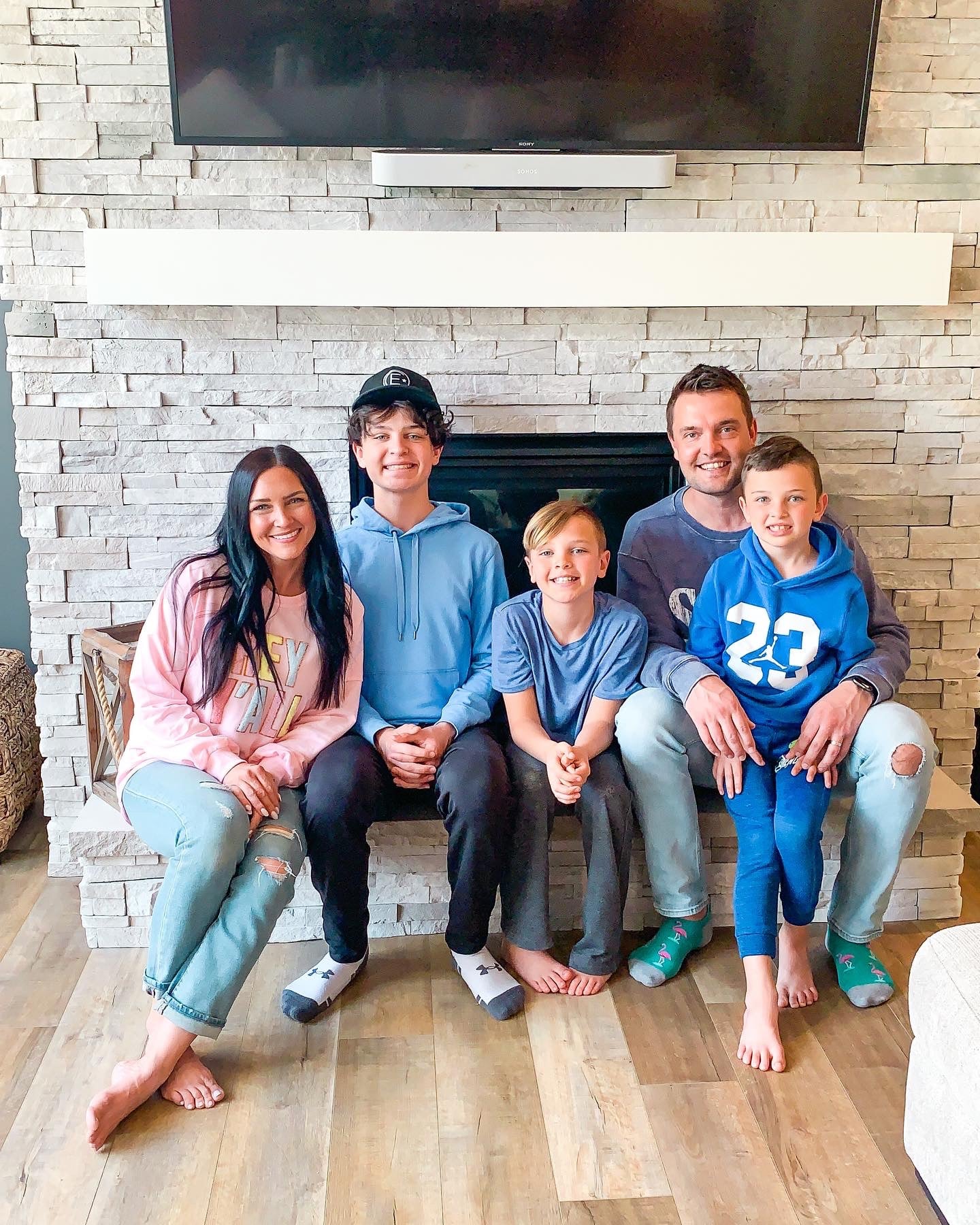 I will say this was probably the comfiest dressed Easter of my life. Haha. Grabbed this Hey Y'all shirt at Callahan's while we were on Spring Break and love it!
Friday night, we dyed eggs and decorated cookies. I always use this royal icing recipe with squeeze bottles for the easiest (and cleanest!) cookie decorating!
Saturday morning, we kicked off with an Easter egg hunt in our town. It was so cold and we didn't last out there very long! I do love that our little town does tons of social events and am looking forward to more in the warmer weather!
Later that afternoon, we bundled up again for our neighborhood egg hunt. It was smaller, but so nice to walk over and meet more of our neighbors. On the walk back, Lincoln decided that North Carolina is a much better place to have an egg hunt than Michigan. I couldn't agree more!
Easter morning, I made a big brunch, including my aunt's asparagus and Swiss quiche and bunny cinnamon rolls. We watched our church back in Charlotte and enjoyed a slow morning together.
At some point in the morning, I was feeling discouraged by the cold weather and decided to pull the trigger on a sectional for our downstairs patio. I've had this one in my cart and when I saw it was in stock in our local store, I pulled the trigger! It is really pretty and I love that the table is taller to eat a meal on, or you can just use the sofa portion. There are 2 stools under the table to use as table seating, or ottomans. I had lots of messages on Instagram confirming that this is a great buy. I can't wait to get a rug and some decor and throw pillows to make it look finished.
This Week's Meal Plan
This week, I'm trying to keep it healthy on the menu. Also adding in some grilling for a hopefully warm weekend! I had 2 meals we didn't get to last week that I transferred over. If you want to use my meal plan template, you can print my blank meal plan template from this post! Here is this week's meal plan: