I don't know about where you live, but it's cold and rainy here. By cold, I mean 60, but that is not okay for NC in May!
I wore this outfit last week when it wasn't so bad out, but I've thrown
this striped scarf
on a few times lately to keep warm, especially when I'm running out in the morning.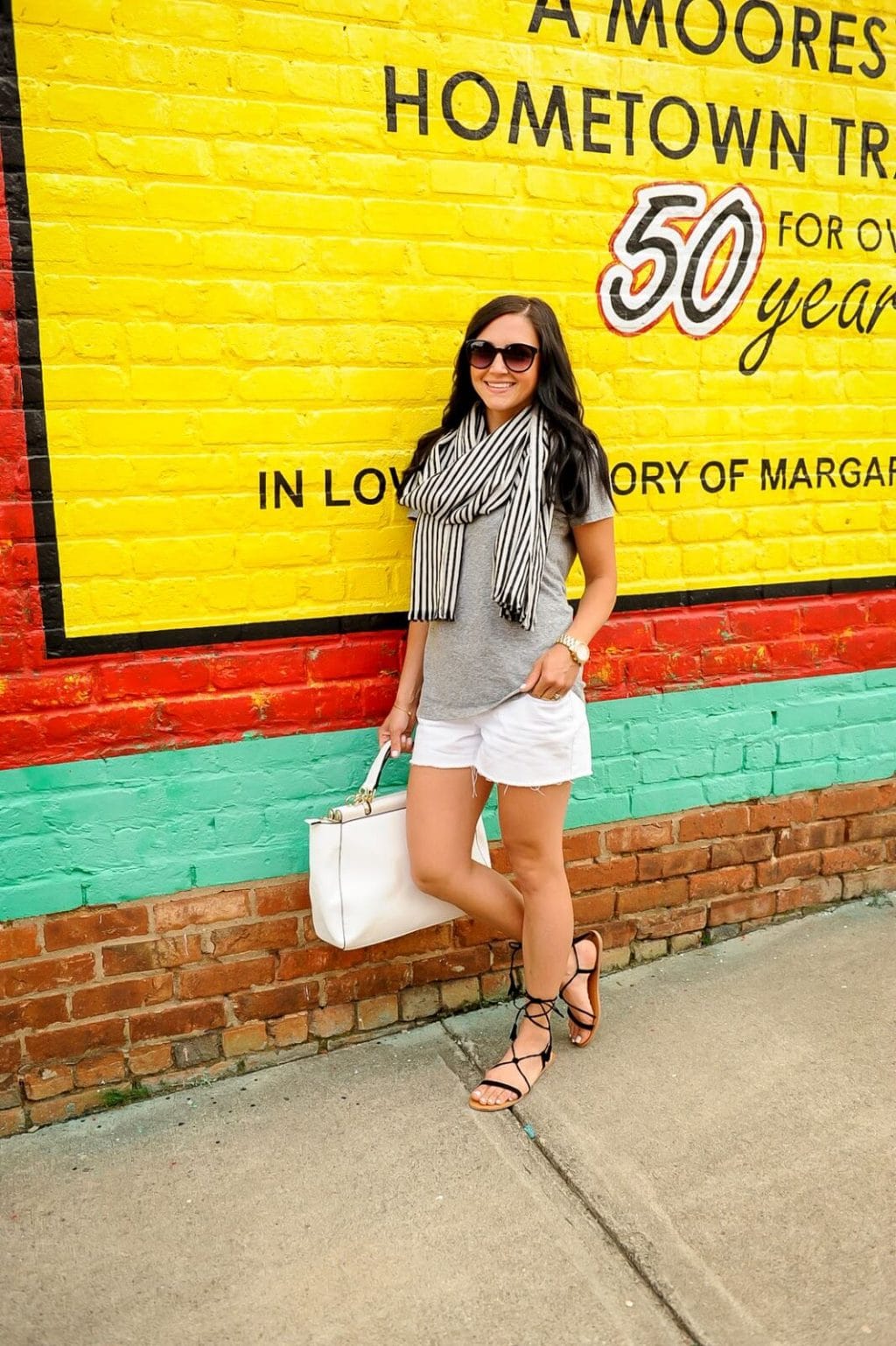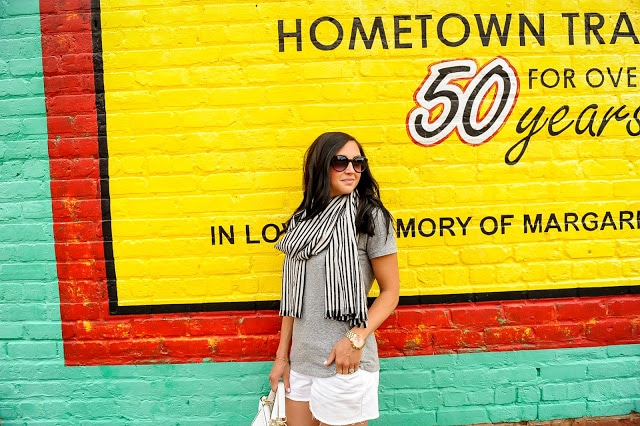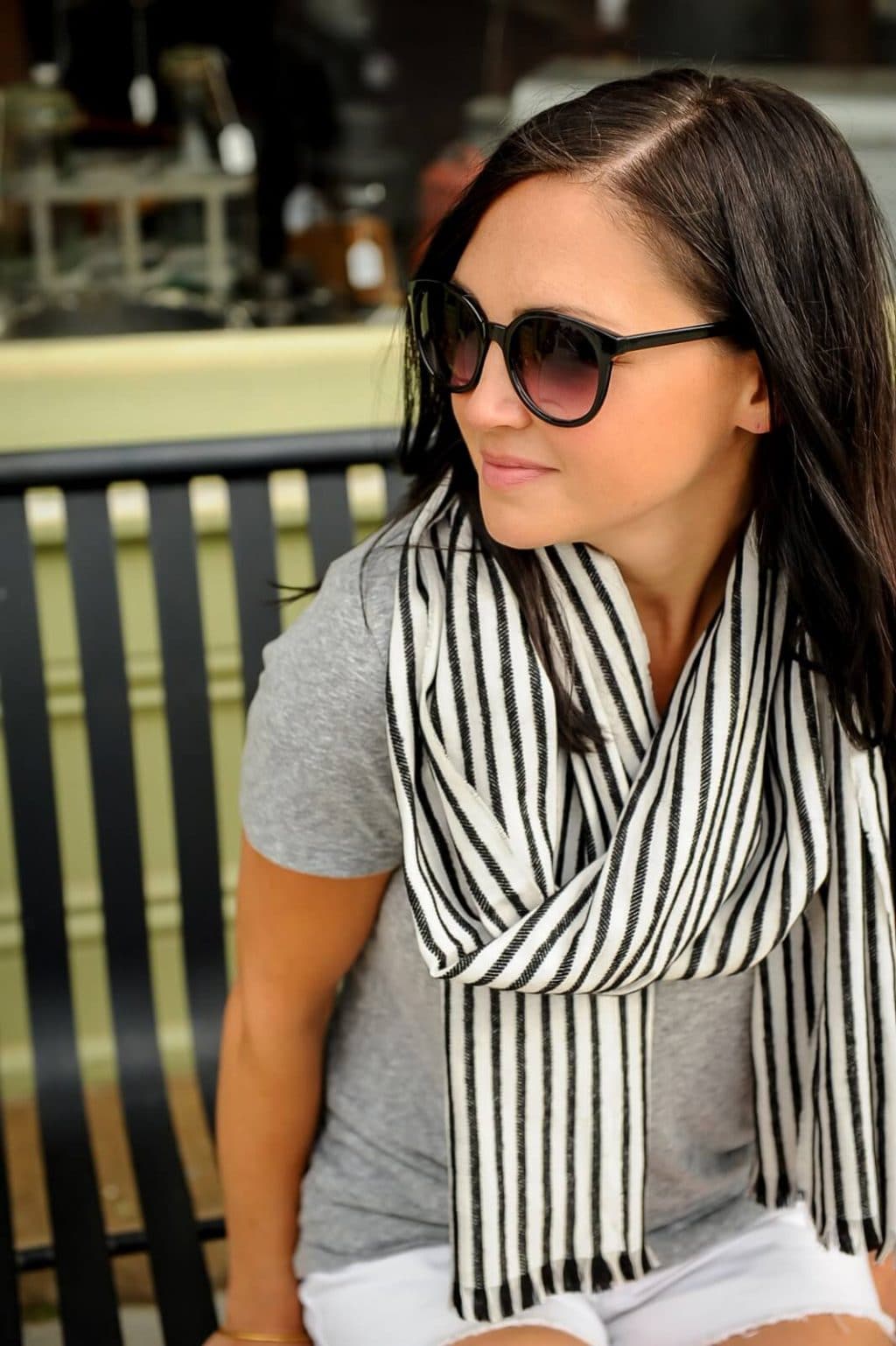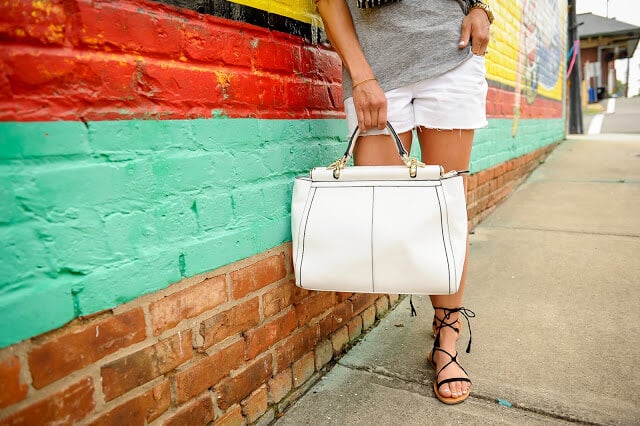 I kicked up my favorite comfy shorts and tee with the fun sandals and scarf to make this every day outfit a little less boring! There is literally nothing in this outfit over $50.


I was feeding Lincoln some carrot/spinach/rice concoction last night, while sitting right in front of his high chair. He gets super excited when he sees food and spit the mix all over me while trying to take a bite. I just so happened to be wearing $150 jeans, which made me think I should stick to the every piece under $50 for these years of my life. Haha. This look is mom-propriate. Well, maybe minus the white shorts!






Happy Friday, y'all!