I'm finding it hard to believe just how much my life has changed in the past few years.
2008 – Spent Christmas in Georgia
Decorating our house for little man's first Christmas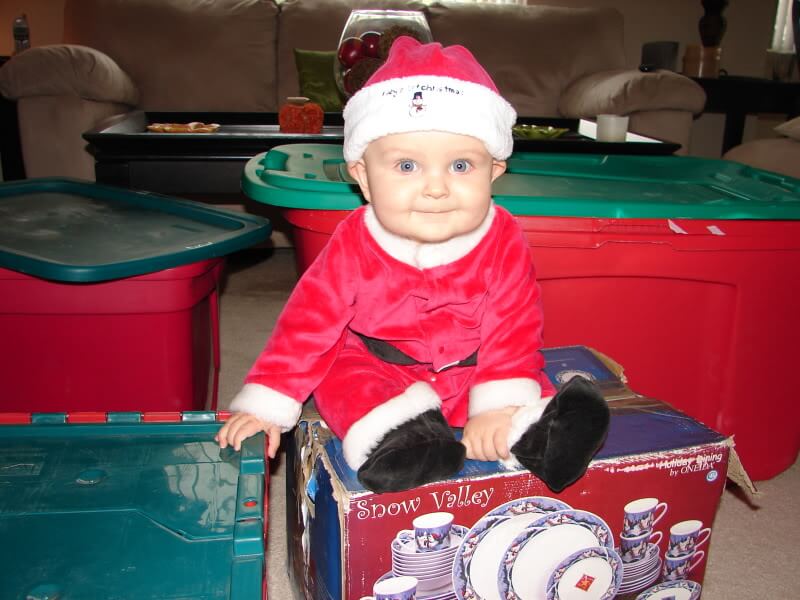 That year, I would learn just how incredible Christmas could really be when celebrating it with my child.
2009 – Spent Christmas in New York
(This was dress rehearsal while packing for NY. It was way too hot in California to wear that in December!)
That year, I would learn just how difficult it is to live across the country from your family once you have children.
2010 – Christmas in Virginia
That year, I would learn just how magical your first Christmas in your own house could be and how awesome it is to see your child run down the stairs to find his gifts.
This year, I still am in shock and feel completely blessed to have 2 healthy, happy boys to spend Christmas with. I can only imagine the joy that has built every year will be even stronger celebrating with them both!
I am going to enjoy time with my family and eat lots of crap until I have to kick this postpartum bod into high gear come January 1! I hope you all have a wonderful holiday season and find time to relax and snuggle those you love.
Merry Christmas, Y'all!