Callan's 12th Birthday was celebrated big! We kicked it off with a Baseball Party for the opening night of the World Series. We are a baseball loving family and this was a fun party to throw!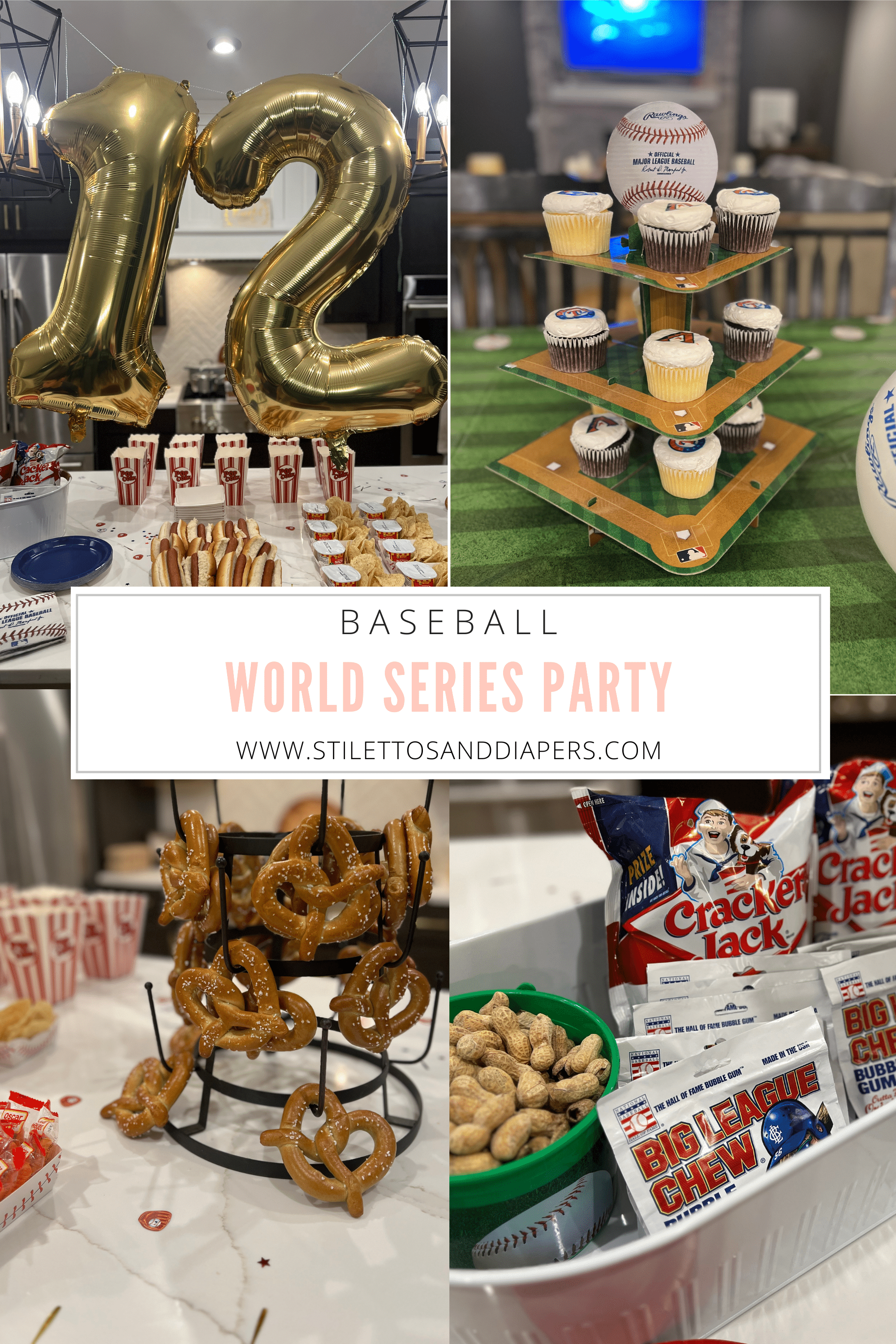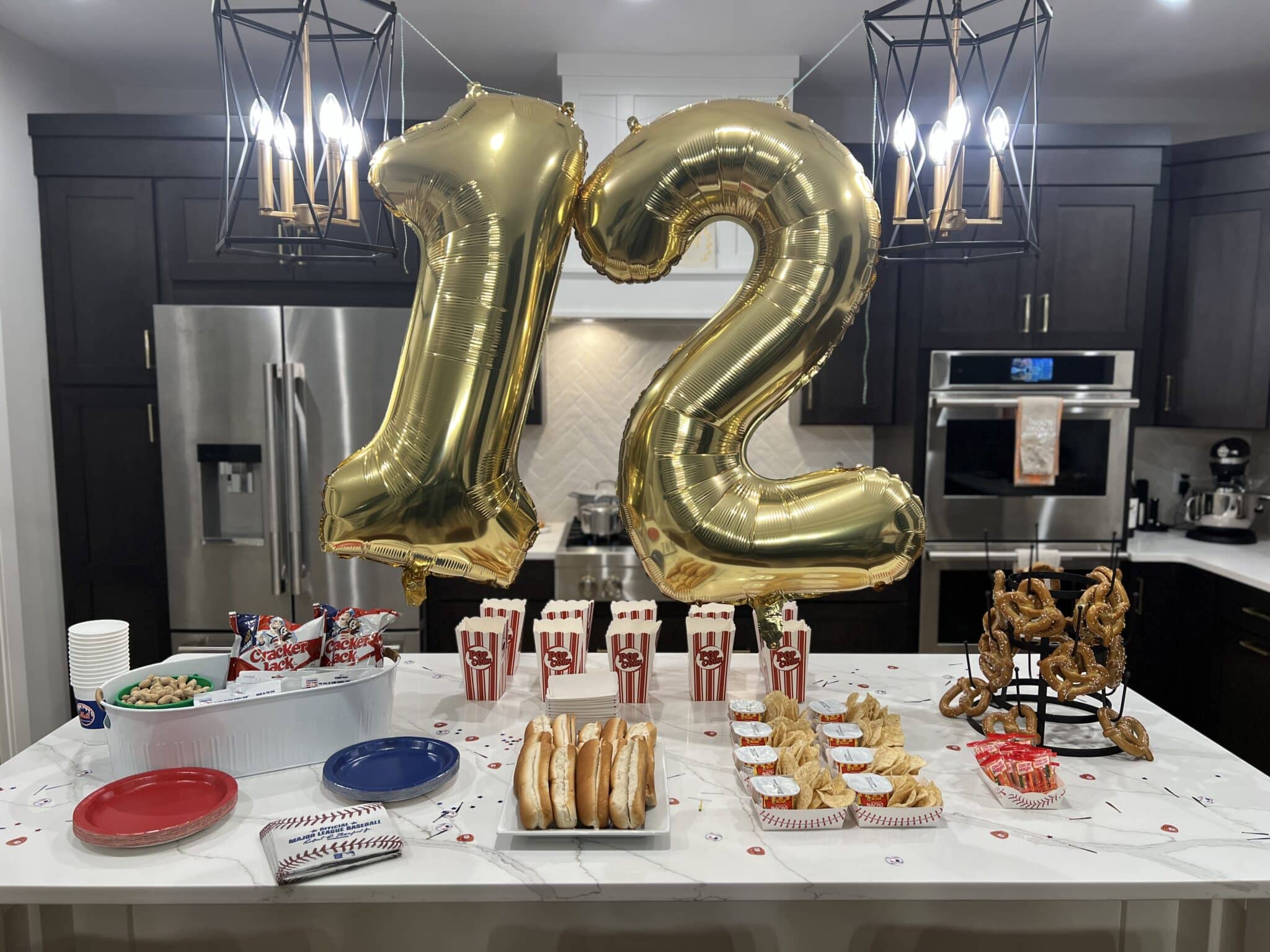 I went with food that you'd get at the ballpark – hot dogs, peanuts, cracker jacks, nachos and hot pretzels with nacho cheese! It was an all a hit and we had 8 really happy 12 year olds in the house. This party theme would work so great with any baseball fan and I linked lots of the items I used at the bottom of this post!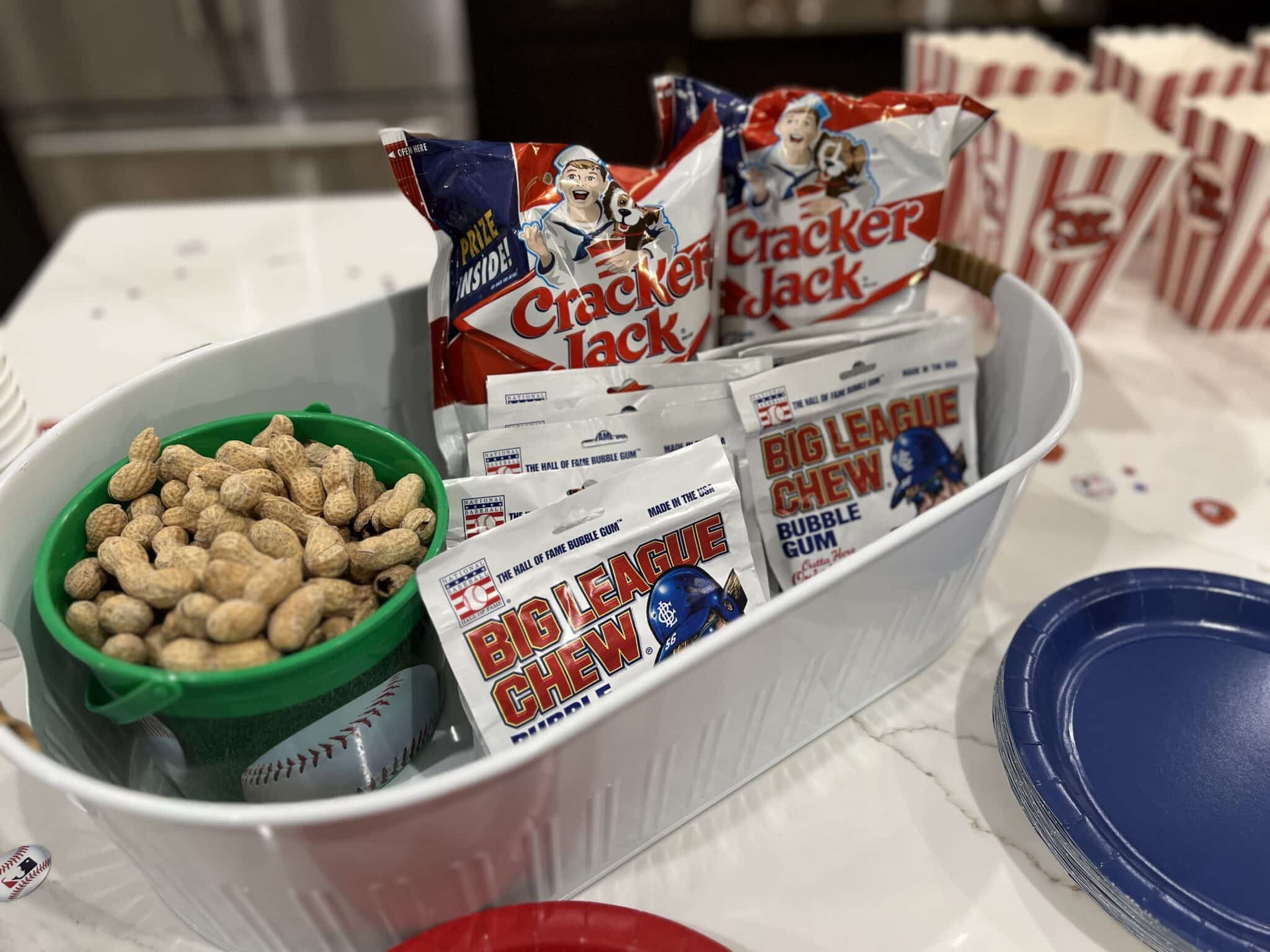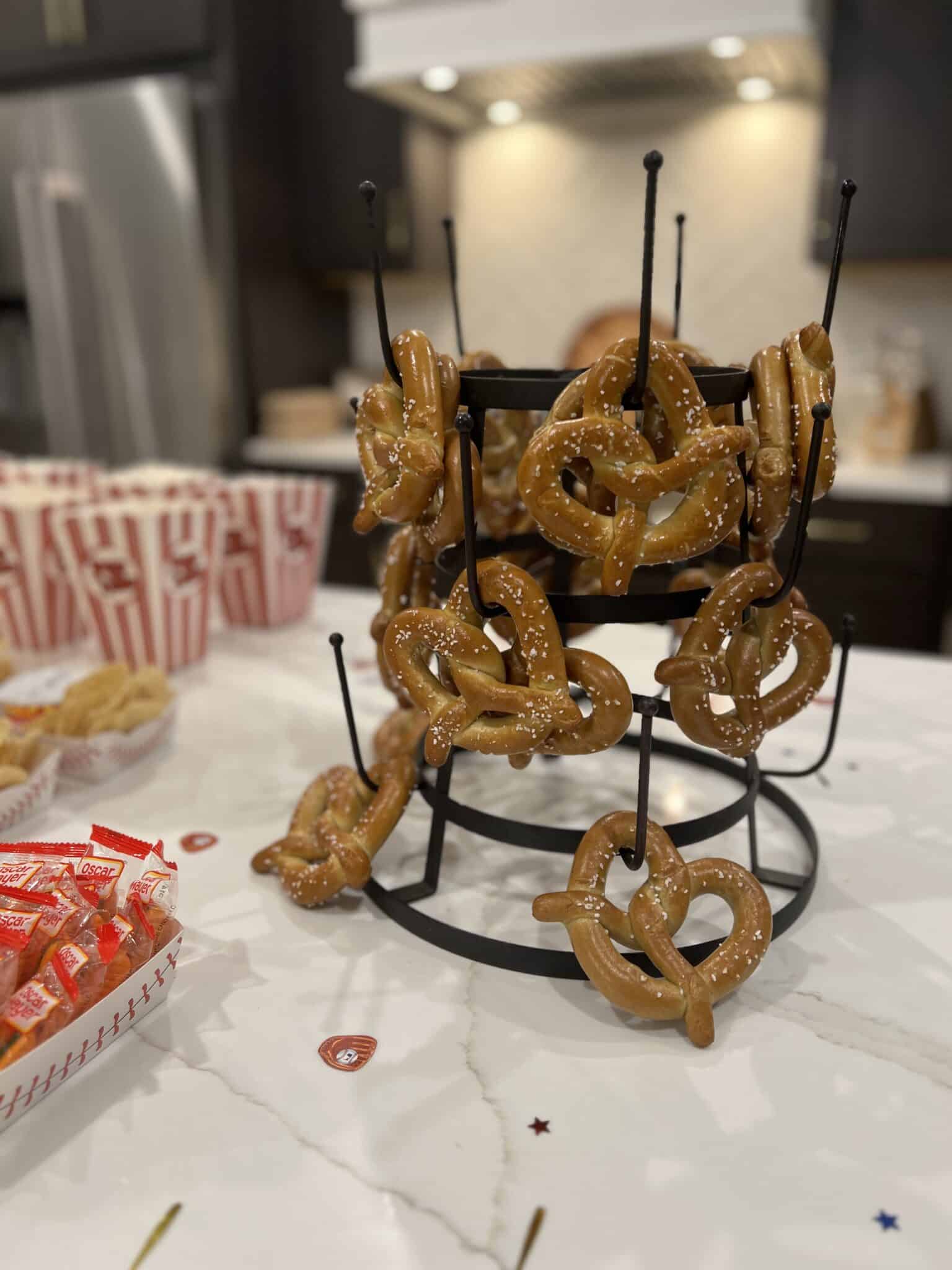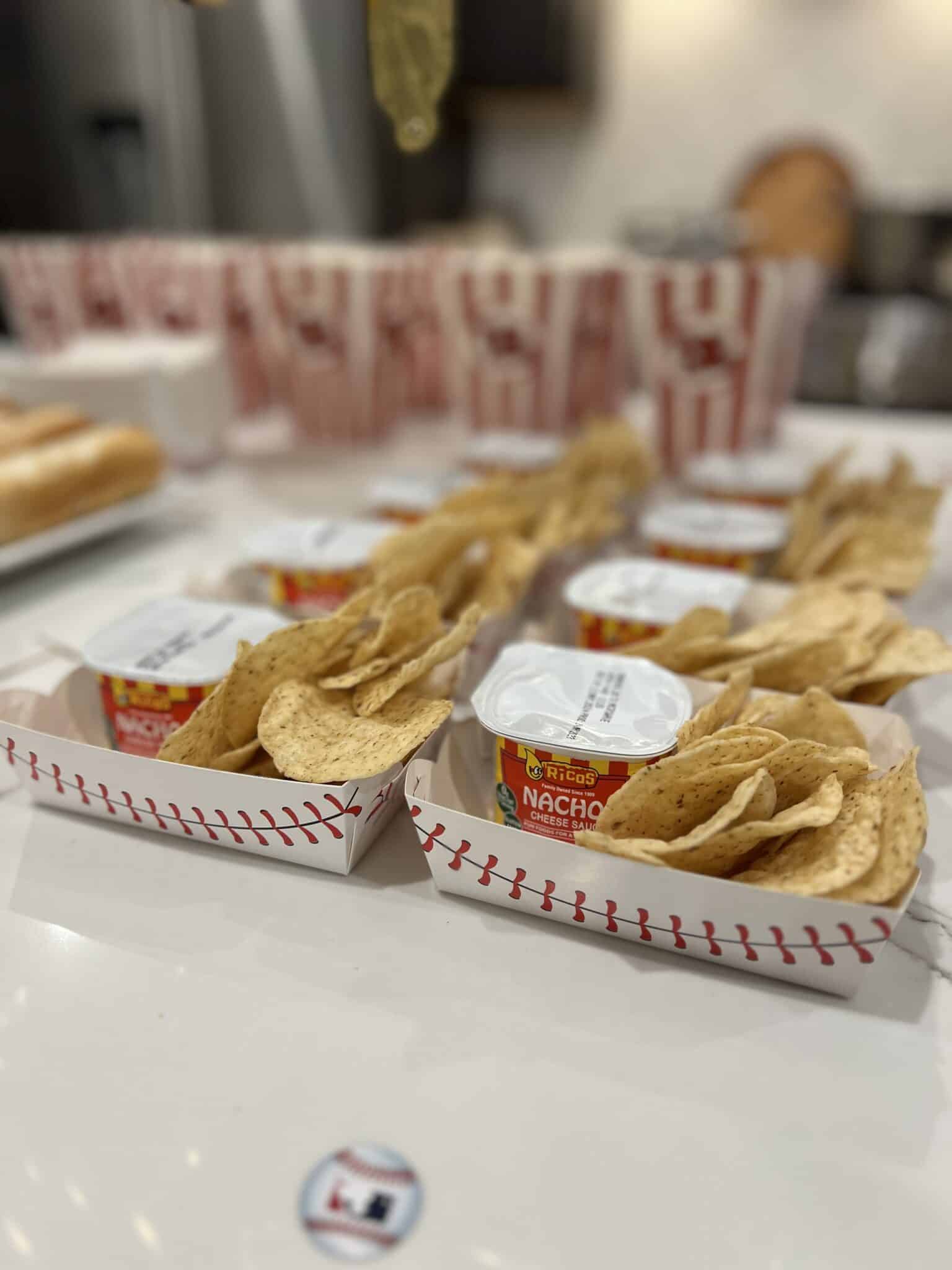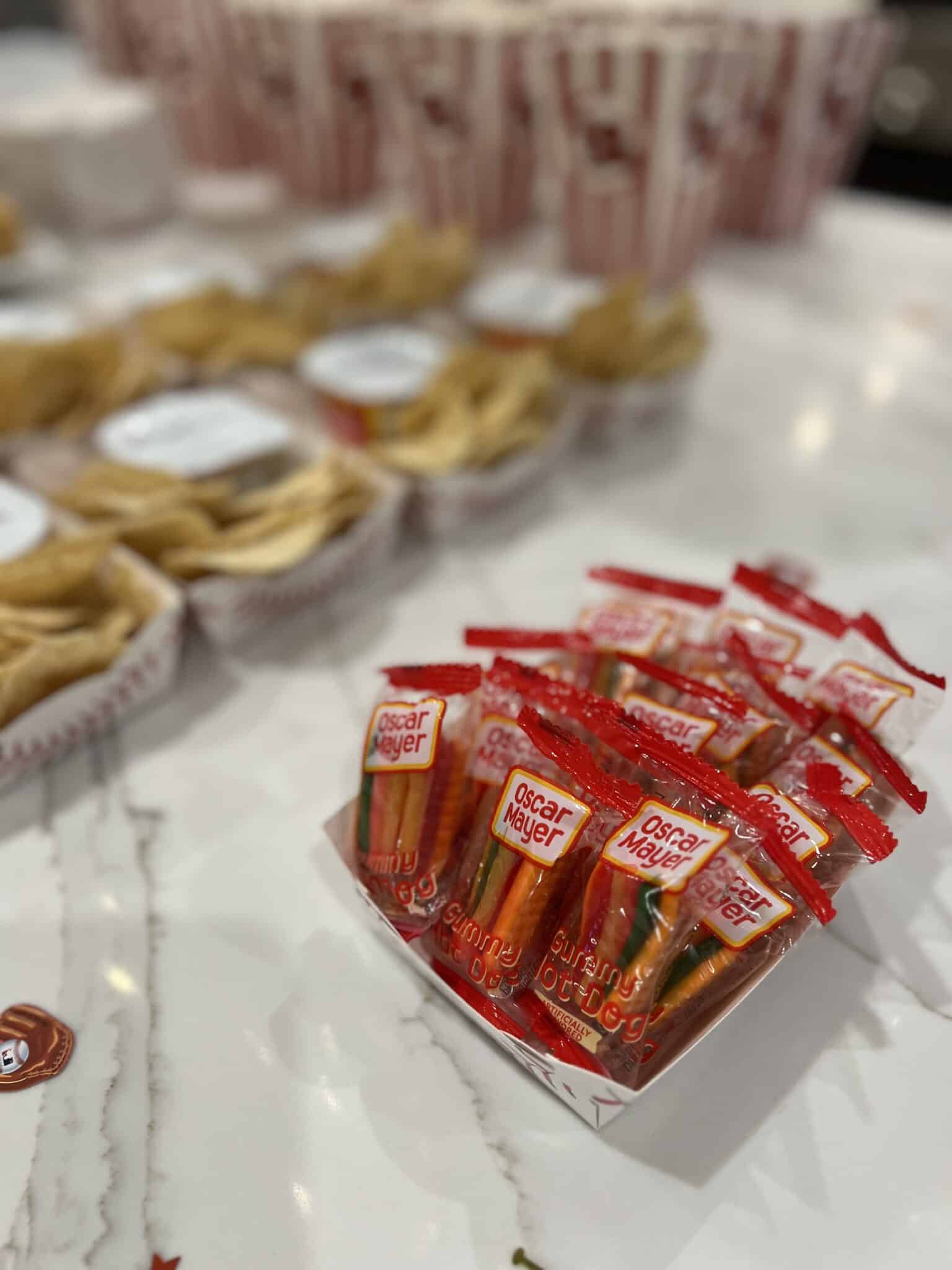 I did have cupcakes made with the 2 teams that were in the World Series instead of Callan's favorite team. Everything thought they were so cool!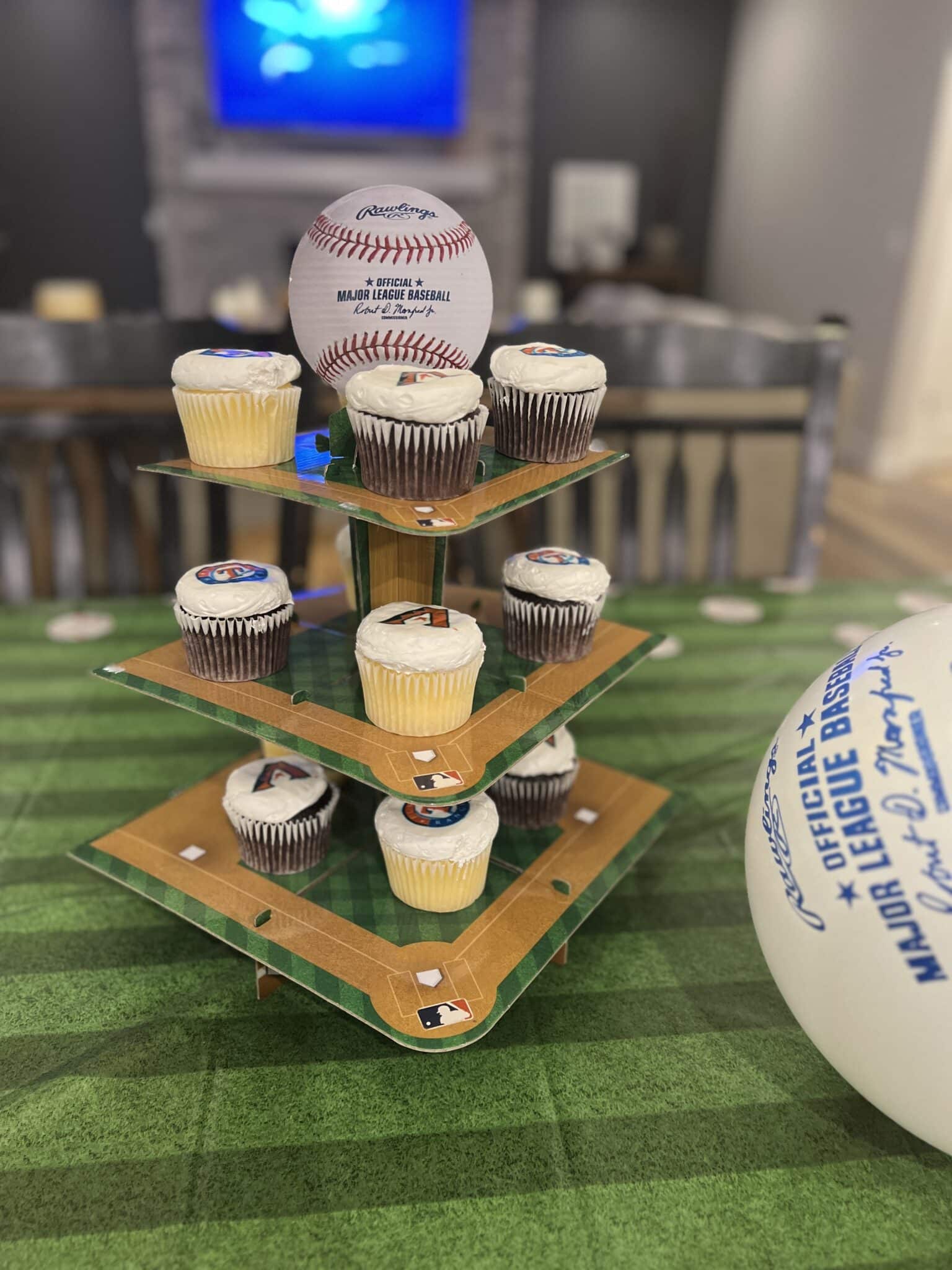 For his actual birthday, we had a family celebration. Gifts in the morning, his new favorite, hibachi, for dinner and Carnival's melting chocolate cake for dessert.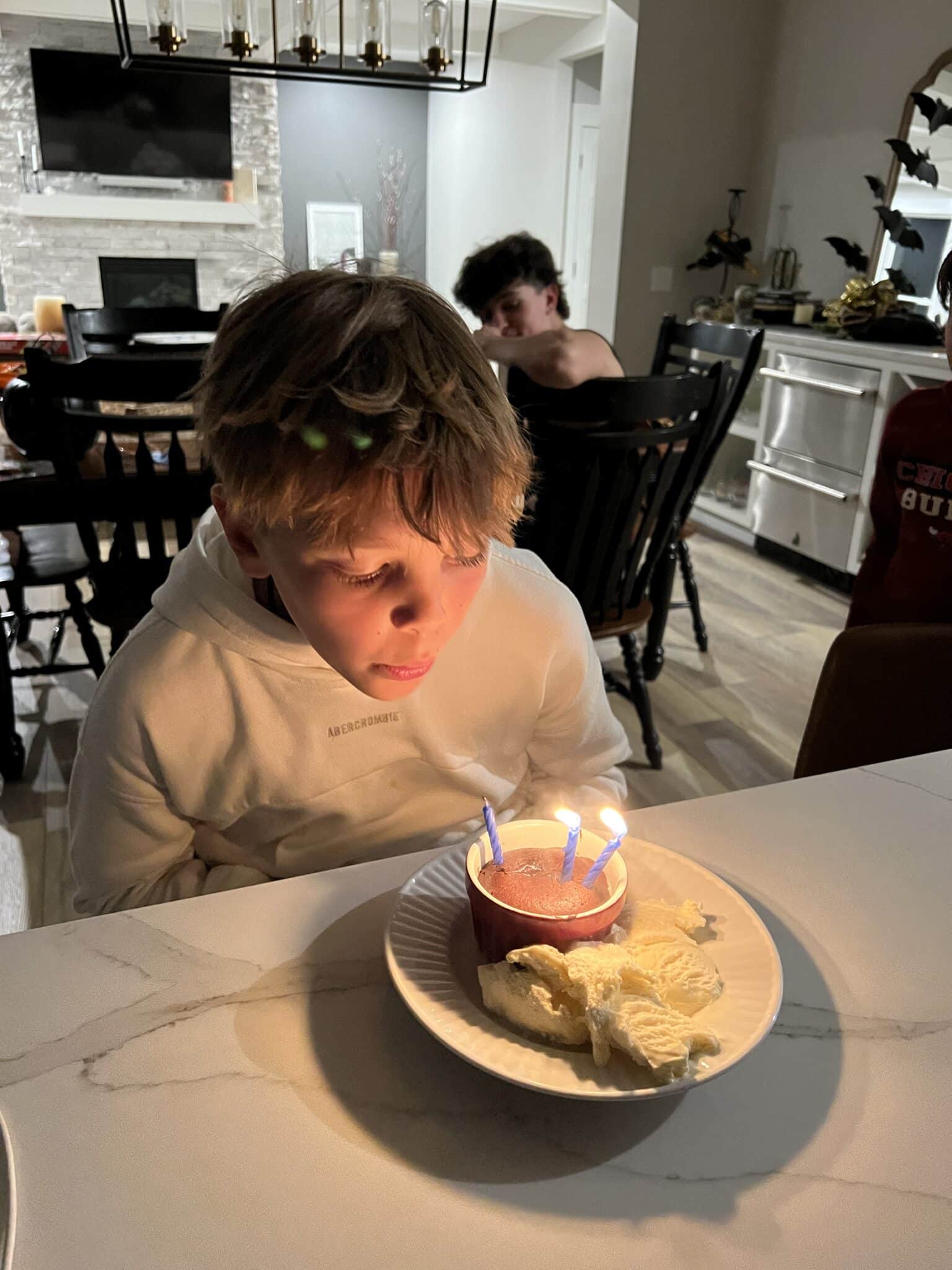 One of Callan's favorite gifts were these new sneakers. Works out really well when new sneakers are needed right at Birthday time!
My sweet middle little isn't so little anymore and this is probably the last year he's shorter than me! I am incredibly proud of the wonderful kid he is and can't wait to see what God brings in his life. Happy Birthday, Callan!