This spring, one of the hubs best friends is getting married. We have tons of events I need dresses for between the wedding itself, bachelorette, shower, and rehearsal. When eShakti contacted me about trying out one of their custom pieces, I couldn't refuse.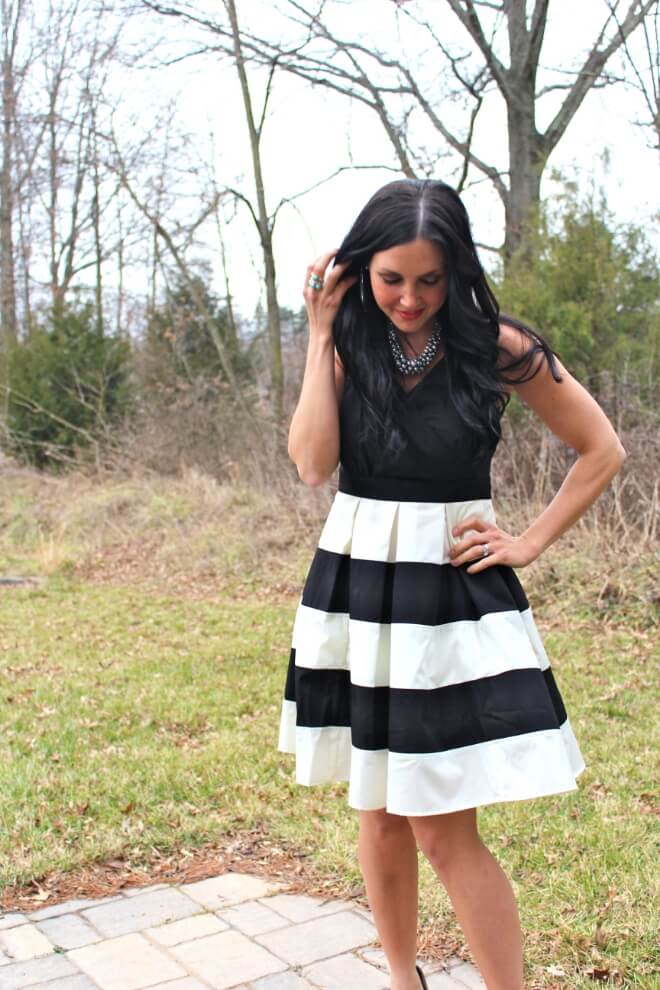 I've never had a dress custom made for me before this, and let me tell you, I may never be able to buy off the rack again! You send all your measurements and the dress comes perfectly fit to you. After choosing your dress from eShakti, you have the choice to order a specific size, or order custom. You can even alter length, neckline and sleeve options on most styles.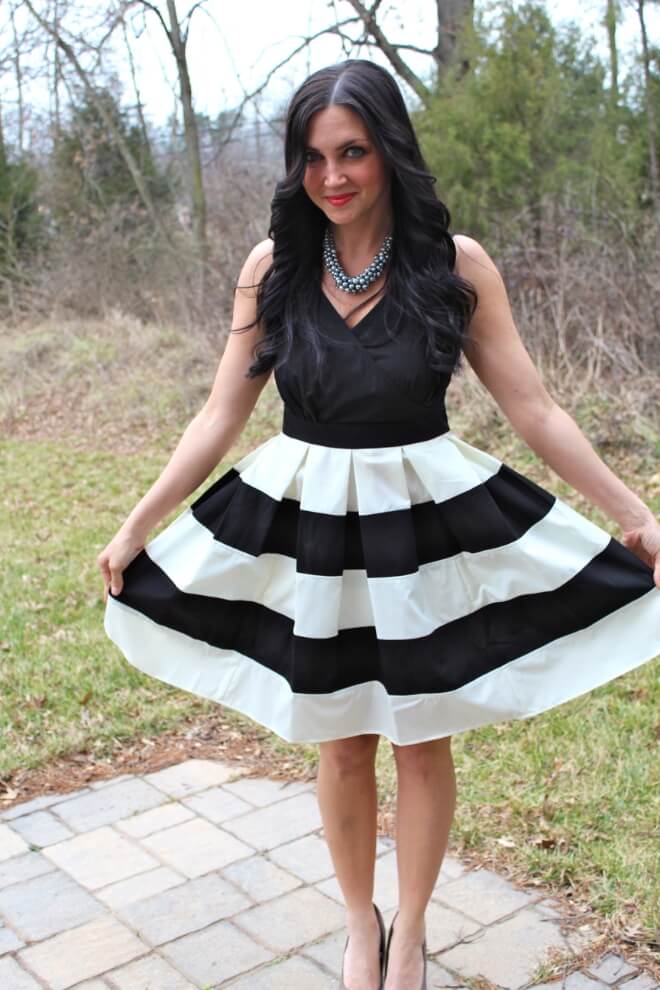 This.Dress.Has.Pockets. We are very, very good friends. This dress is cotton and features a hidden side zipper. I love the easy fit on the bottom. I'm all about the comfort.

I opted for a wider neckline on this dress, as well as shortening it to above the knee. Being 5'2″, it really is hard to find a dress that's the right length, but also hits the right places for the waist and bust. I am ridiculously happy with the fit of this dress. Nothing bunching, pulling or gaping.


eShakti offers modest, yet stylish clothing, and not just dresses! They offer skirts and tops as well. Many of the pieces have a vintage flair that I'm crushing on right now. Their new spring line is full of bright pops of color and they also have a new Bridesmaid line.


Now, I know what you're thinking. Custom = pricey. Not at eShakti. Their prices are surprisingly reasonable. The pricing is comparable and lower, even, than in department stores and the customization is just $7.50. But wait! (said in my best infomercial voice) If you are a new customer, you can register to get $25 off your first purchase plus free custom sizing! If you need some new pieces to prep for spring, you must check out eShakti!


Thank you, eShaki, for providing me with the above dress. All opinions are my own. I was in no other way compensated for this review.