We got home from our 10 days in NY late Saturday night. We lazed around Sunday and didn't even start unloading the car until after noon. I had planned on just skipping the shower since the day was spent sitting on the couch looking at everything that needed to be unpacked unpacking and doing laundry. Plans changed when my sweet 8 month old pooped all over me. Heres a tip: a few bites of prunes relieves baby constipation. The whole jar equals an hour of clean up and showering all parties involved.
After an evening shower, I didn't want to fix my hair to sleep on it and remembered this craze know as sock bun curls. I found an old sock of the hubs and went to town.
This was right when I got the sucker in. Not too hard after I watched a ridiculous 8 minute YouTube video of some girl with an accent talking about how much she "looove dees gurls".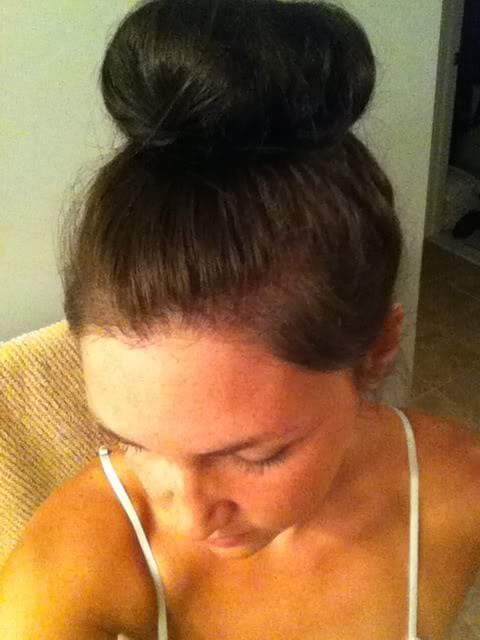 The morning after shot, right before I was ready to hit the grocery store. Apparently, I don't move too much in my sleep. That sucker stayed put pretty well.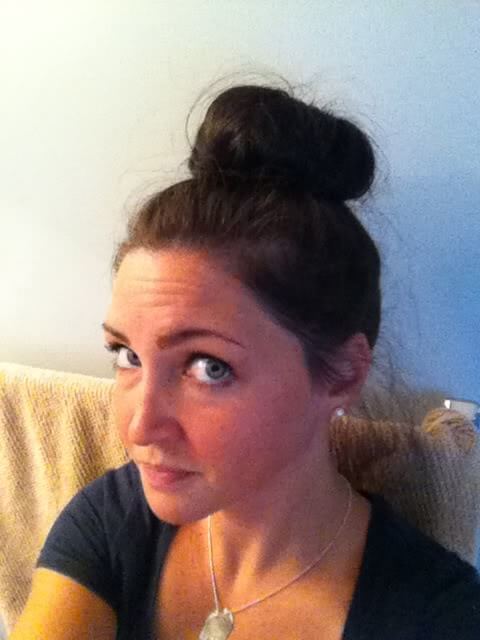 Then disaster struck. What in the world. Next time, my shortest layers will not go up in the bun, or I will have my curling iron ready to fix them. They were sticking out everywhere.
So, I just pinned the bangs back because the curls were actually great. And big like Texas. Me likey.
I had a hard time taking a picture by myself that actually showed the curls off, so you're left with some sweet camera in the mirror shots. You're welcome.
I think this look is here to stay. Super easy and quick out of the door in the morning. I'll let you know if I can ever perfect the layer/bang issue. Y'all have any tips? I'd love to be able to wear it down like this!