I sat at baseball over the weekend, just watching the game, sipping my coffee. No baby on my lap. No diaper bag. No pile of snacks and toys and distractions to get through the game. No head on a swivel to make sure the boys are where they're supposed to be.
I have one umpiring. One coaching first base. One playing. Their dad is coaching and I'm sitting here flooded with memories. I'm in Motherhood's next phase.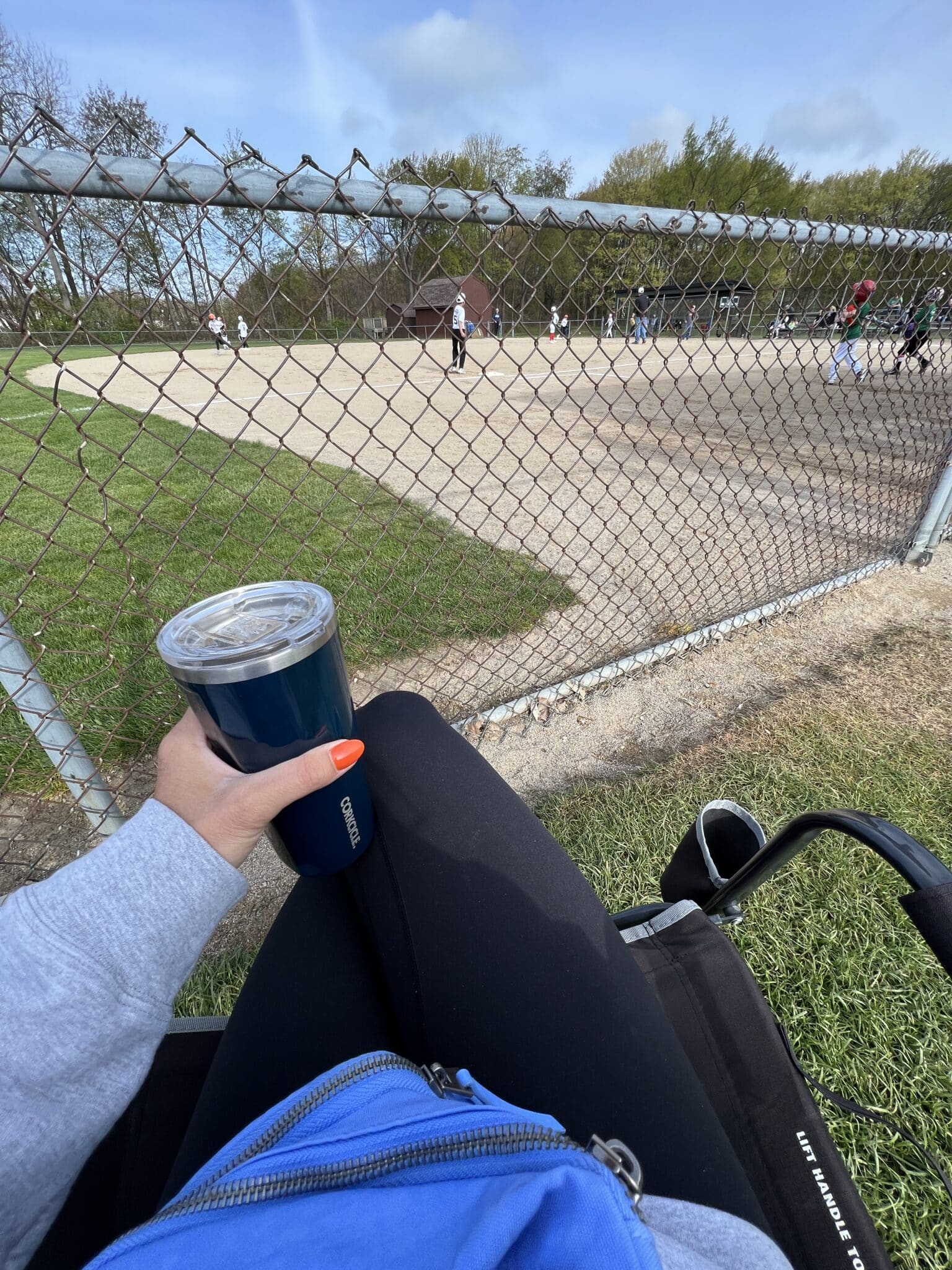 I've spent 10+ years on the sidelines. I've been pregnant while wresting a melting down toddler. I've sat in the car during games to nurse a baby. I've seen a lot of partial games from taking care of the other little ones. I've ended many games in tears from my little ones embarrassing me with their meltdowns over who knows what. I've missed big hits and great catches. Slides into home and 3rd strike pitches. 
And now I'm here. No one needs anything from me other than to cheer them on. Maybe a few videos of their swing or pitching form. Oh and the occasional request for cash for the concession stand. 🙂 But otherwise, I'm able to sit. To take it all in. I can time a quick bathroom run in between innings and eat my own snack without sharing.
And I find myself missing those days filled with distractions. 
We get home late and I have my task of washing the uniforms. It's a process to time the soaking, washing and hanging to dry just right so they're ready for the next game. But instead of being annoyed that I'm the one staying up late to get their pants clean, I'm fully aware that this too will change. And it's going to change sooner than I'd like. I'll be looking back on memories, just like on the ones on the sidelines.
I don't want to relive the stress of those early days, but oh, how I wish I stressed less in them. I wish I knew just how fast I'd be alone on the sidelines. How fast those tiny little baseball pants would turn into full on man sizes. How great the memories would be, even when full of distractions.
One day this sink won't have any pants that need washing in it and I'll be wishing for a little dirt to take me back to the memories we're making right now. The memories from Motherhood's next phase.