Happy Monday! My boys are home because it's snowing. In March. What in the world! We had a busy weekend with lots of fun that I want to tell you about! (And get all the way down, because I made a goat cheese salad that you're going to want to whip up!)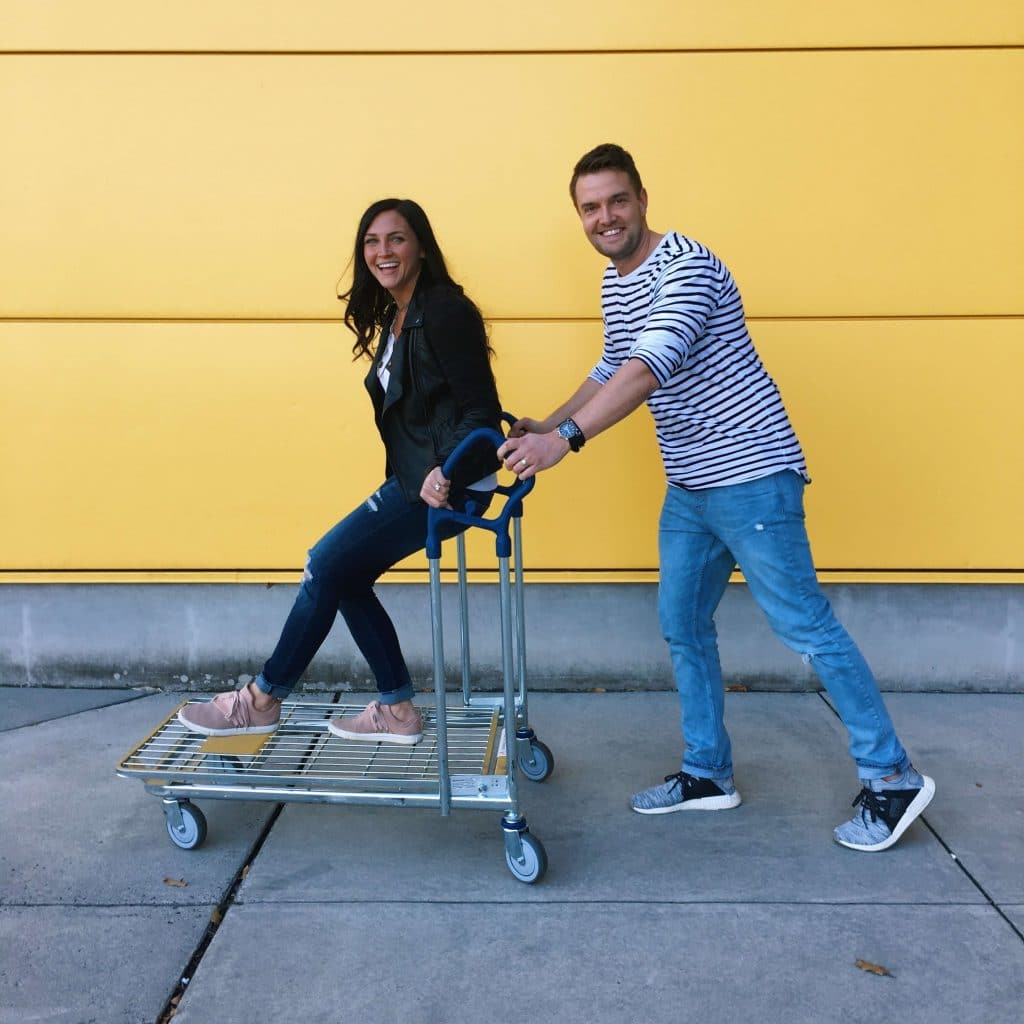 On Friday, we left straight from getting the boys from school and went to IKEA. Yes, I know we're insane to take our kids there, but they managed to stay mostly good and Lincoln totally made himself comfortable on the way out.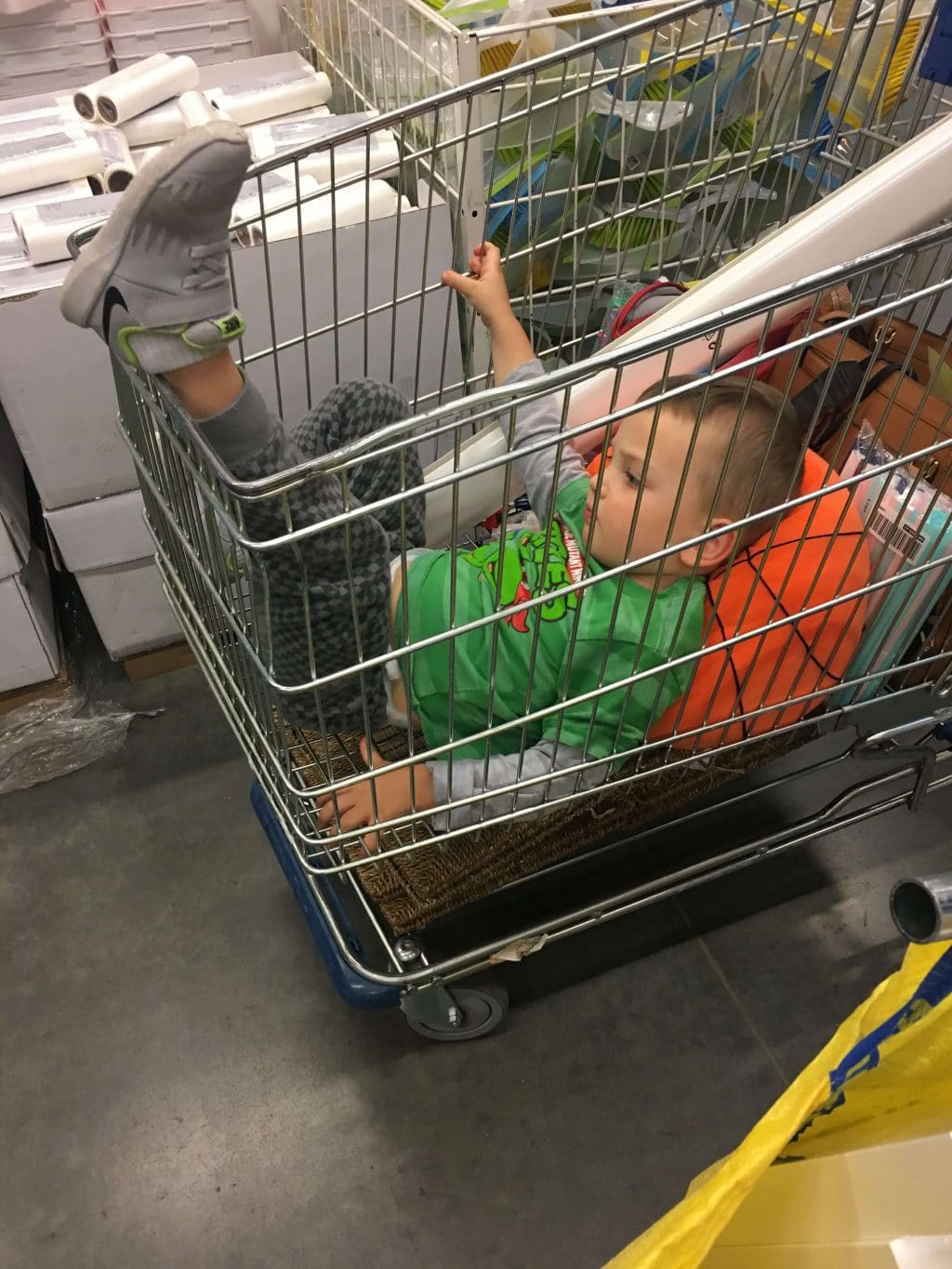 Our main goal in going, was to try to finish up some projects before baseball games start. Once the actual games start, we basically won't have any weekends left, so we needed to hustle! We have been wanting to do a gallery wall upstairs in our great room, so we got all the frames for that. I will show you step by step how we did it once I get the pictures printed! It was so easy!


Another project we've had in the works is our garage gym. We workout a lot inside, but my treadmill is in the garage and we really wanted a space that was designated for a "gym". So, we cleared out a lot, The Hubs hung a TV and shelves for our gear. We have weight racks coming and are moving some lockers from upstairs down there this week. I'm really excited to see this space come together and we've done it for cheap!

Saturday morning were the boys first baseball practices. I LOVE seeing them play and The Hubs coaches every year. I don't know how he has the patience for 3 hours on the field with all those littles, but he does a great job. I'm about to fill my car with tons of snacks, drinks and essentials as we gear up for many, many hours here!
On Saturday night, we went to dinner at our neighbors house. I was going to bring a salad and knew I wanted goat cheese. I kinda winged it and the result was a salad I'll be eating all year!
Spring mix
Crumbled Goat Cheese
Strawberries, chopped
Purple Onion, thinly sliced
Candied Pecans, I used this sweet and spicy pecan recipe and they're amazing!
I served with raspberry vinaigrette and it's a perfect summer salad!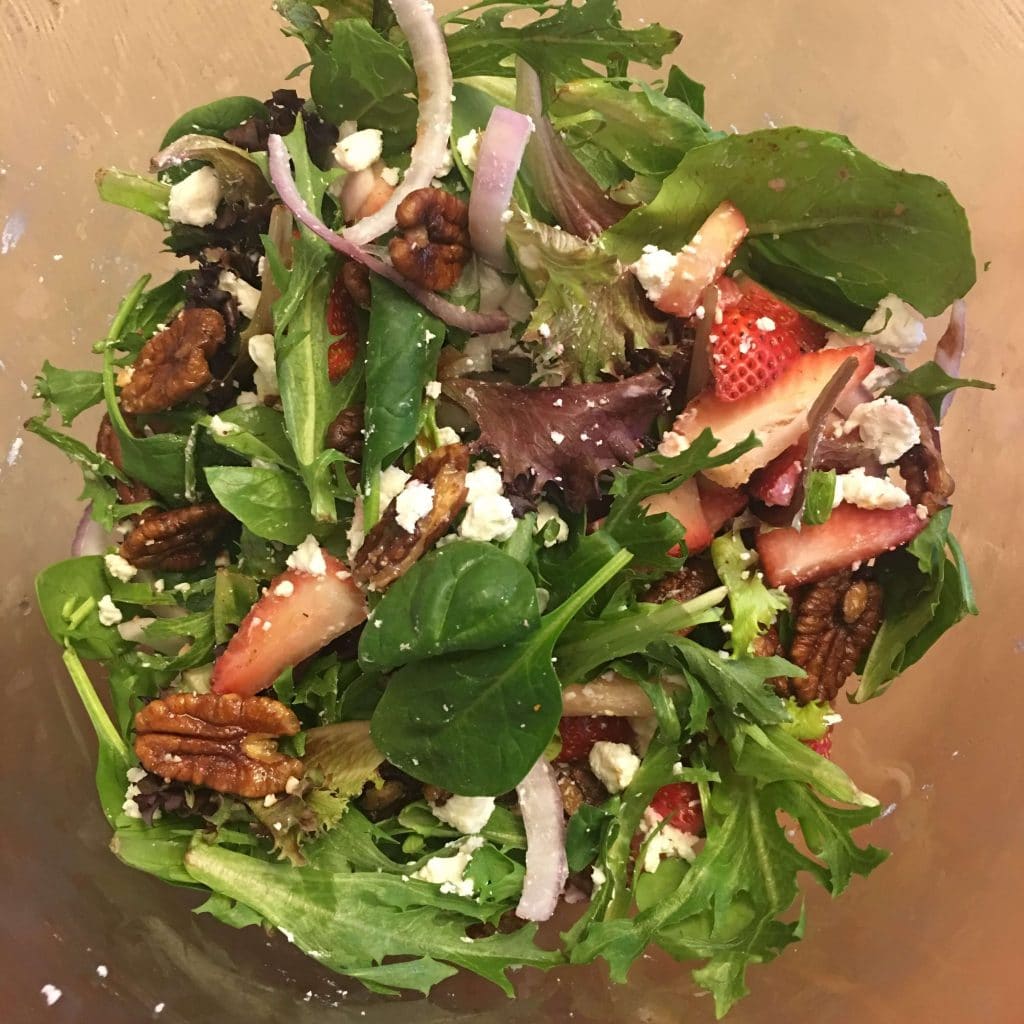 While we were at our friends house, she mentioned that she is running a half marathon really close to us and asked if I wanted to run. I've done 2 and never thought that I would run another one, but I got excited. The next day, I couldn't stop thinking about it and decided to pull the trigger. In a short 8 weeks, I'll be running that 13.1 again! I'm excited to see if the weight training I've been doing will make any difference on my running pace or endurance. I hope it helps!
We went to church on Sunday, because surprisingly, everyone was awake on time! We finished the gallery wall, garage cleaning and projects and were pooped. The daylight savings time kicked our butts this weekend! But I got some new pjs, so that makes it better, right?
This cute set is $22
!
This week, I have some fun March Madness party food and grocery favorites coming at ya. Do you want Trader Joes or Costco first?
Hope you all had a wonderful weekend!