December is the best month of the year, right?! I love the holiday season, but along with it comes a lot of chaos in the schedule. I try to simplify my life in any way that I can, because I really want to relax and enjoy this time with my family. Sometimes, that's easier said than done, especially as a mom! I'll be joining Heather for a Mom's Naptime Power Hour on Instagram Live at 11am EST today to talk about the holidays, prepping for guests and keeping the home clean with Bona! I'd love if you're able to join in on the conversation and share your tips, too!
We're traveling quite a bit this month and with dinner parties and holiday food, I felt like taking a break from meal planning just made sense. Even though I'm making that choice, I didn't want to eat poorly on the days I can cook at home. Here are some of my easy go-to dinners that are simple, not time consuming and pretty healthy.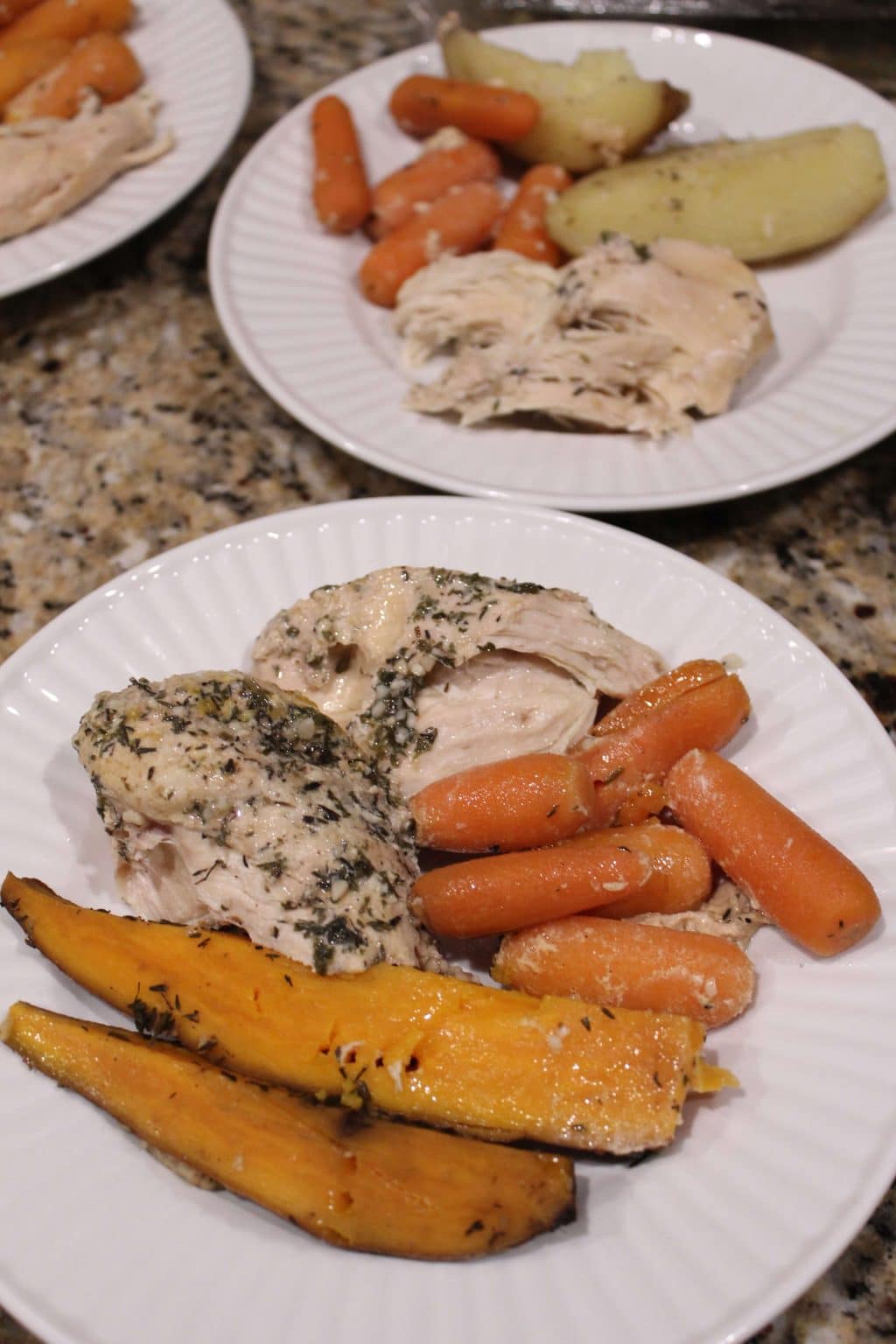 I just pinned this 30 Whole30 sheet pan recipes that I want to try some of! I'm not on whole30 but eat much like that, so I love a good meal that fits those guidelines! I have these Southwest Chicken Packets on my radar, too. They look easy and delish!
Do you have any go to meals that are easy? Drop the link to the recipe in the comments if you do!