I happen to be a bit behind updating on life events, but this one was too fun to not share! Last weekend, we suited up and decided to fully embrace snow in March. All 5 of us went out snowboarding and had the best time! It started off a little scary with some "oh my gosh I can't do this" kinda feelings, but ended with everyone on the chair lift to the top!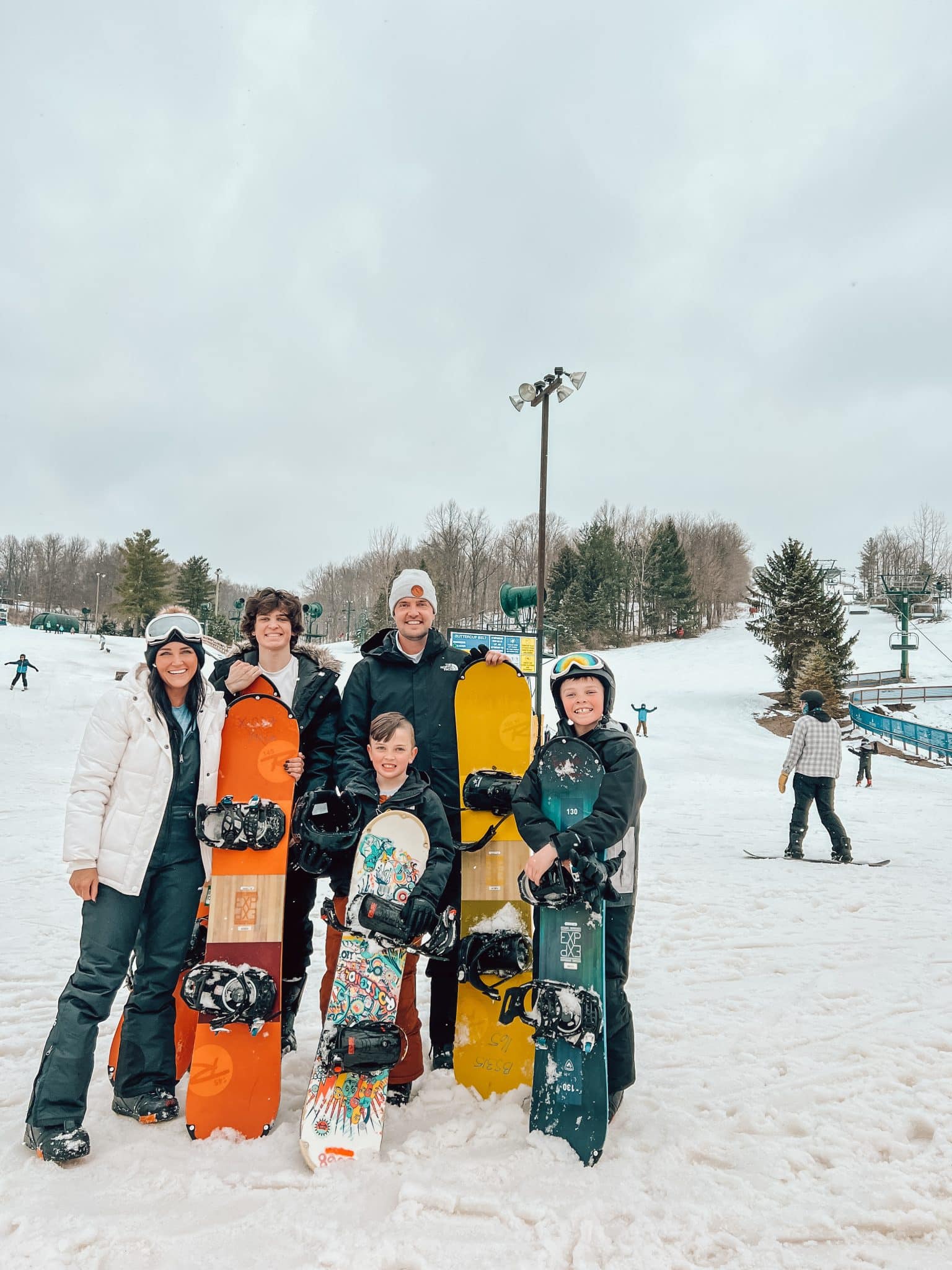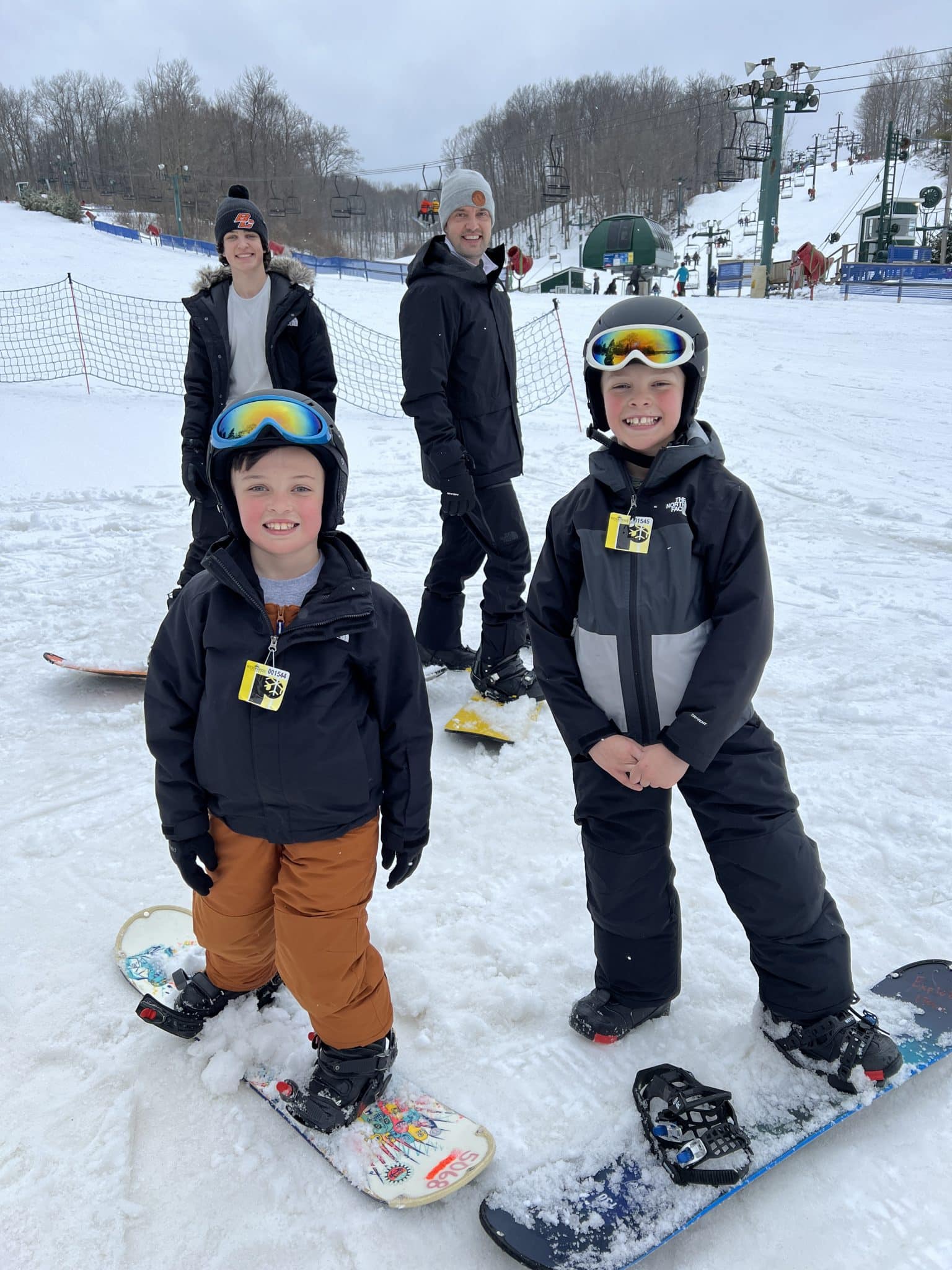 There's a bit of a lull here between basketball and baseball and we have truly enjoyed the last couple of weekends as a family. Linc and I got to go on a double date with our friends and we had enough snowfall for quite a huge snowman!
I can't say that I love that it's still snow weather, but we are trying to enjoy all the moments that Michigan has to offer us. Baseball is soon to start and I prepared myself as well as any Michigan mom can…with the weather pod. The winds here make the 30 degree days feel like 20 and I'm not ready to live for endless hours in that! Hopefully I can get it set up easier than I did our big tent to keep us from the heat in North Carolina!
Happy Monday, y'all!