We're almost a month away from my little man's 3rd birthday! I just can't believe how fast the time has flown or how insistent he is on having a "Toy Story Party". I've been doing tons of research and I am determined to make this an over the top, Toy Story everywhere kindof party. Oh, my at the cute stuff I've found.
This is the most essential part of the party.
Bakerella's
Cake Pops.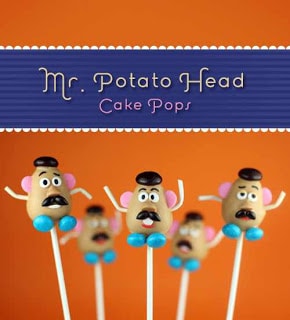 I DIE over these adorable pops.
They have such awesome printables and cute ideas!
I should probably start making food tomorrow to get all this done, right?
Eek!! Jessie hat cookies for all his little lady friends.
This is his first party with more than family and I think I may be more excited than him. Hehe.
I want to know if you have any suggestions, recipes or ideas for me! Anyone else done a Toy Story party?