On this rainy Tuesday in Michigan, I'll share with y'all this week's Amazon finds!
This sweater has stitching on the from that creates nice shape on such a chunky sweater. It lays so well! It comes in many colors, including solids and this marl pattern.
Love this for something different and fun! The top is cropped, but not much. Covers well with mid-rise jeans. The top has the cut out, but also the straps that allow you to wear a regular bra. It comes in other colors as well.
I love a good body suit! They are so great for layering in the fall and just make nice, clean lines. This one is a great basic with a full coverage bottom and comes in several other colors.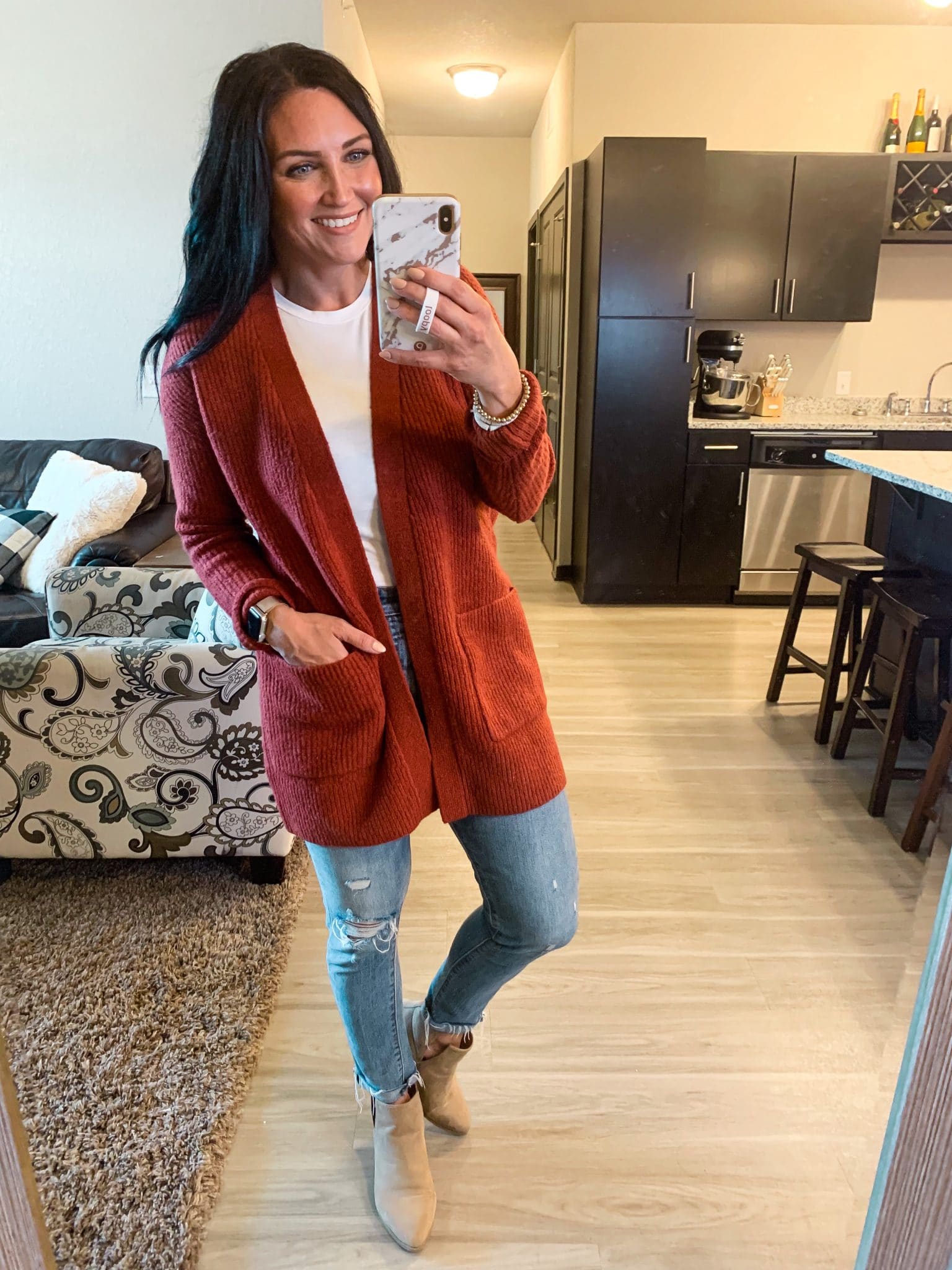 I think this is the only Amazon item I have bought in 3 different color ways. I ADORE this cardigan. It doesn't have any closures, is warm without being too bulky and is crazy soft. I can't stress enough how much I think all of you need this one! It comes in lots of colors and I have black, camel and now this rust heather.
I don't really know what I need as far as coats go, but I got 2 I love this month! This one is a quilted, sherpa lined, lightweight jacket. I think it will be great for fall wear, but it is definitely heavier than my other "lightweight" coats. I love the sherpa lined pockets, the color and the fit that makes it more flattering than super puffy.
Y'all this coat! I couldn't resist the pink. It comes in many other neutrals, like a gorgeous camel color! I knew I wanted a long length coat for outdoor sports games here in Michigan and this one is everything I hoped for. The price point is incredible and it is crazy warm!
I have slippers similar to these, but this particular pair are SO squishy on the bottom. They come in several other colors, but I'm a leopard fan. They would make for a great Christmas gift for your mom, sister or girlfriend!
This dainty bracelet set is such a great gift for your the gal in your life! It is a 2 piece set that goes with any outfit. I'm loving dainty gold jewelry lately and this goes with my collection perfectly.