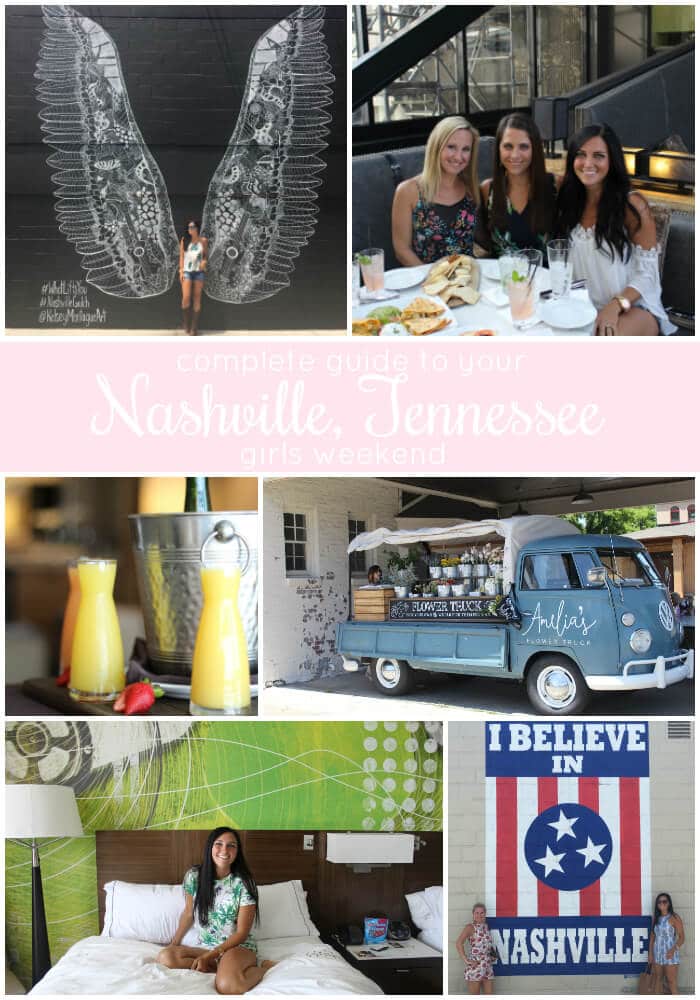 We had such a blast on our girls trip to Nashville, Tennessee! Us 3 girls are all neighbors with wild little ones. We spend a lot of time all together, but haven't spent all that much time on our own. As a mom, I feel like it's so essential to get some time away; not having to cut anyones food at dinner, sleeping in as late as you want and just being able to take some time for yourself.
I want to tell you all about our Nashville girls weekend, because it was such a fun time! I hope the things we did will help you if you're planning a trip to music city!
We arrived on Thursday afternoon and checked into our room at the Renaissance Nashville. Our room was on the 25th floor and had an amazing view of the city. The location was absolutely perfect and we were able to walk just about everywhere we went. We also had access to their Club lounge, which let us grab waters, juices and snacks anytime. During the first part of the trip (week days), they also had light dinner foods, a dessert bar as well as breakfast there.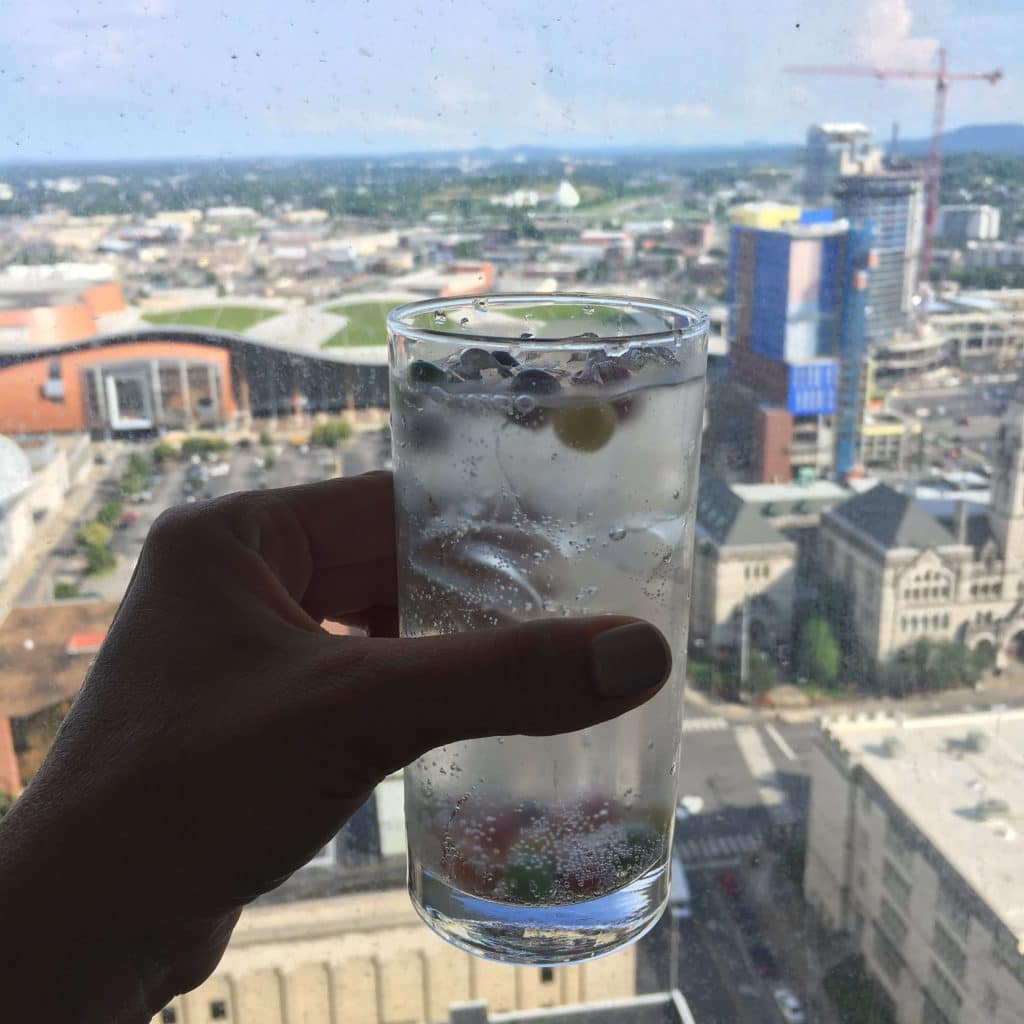 It took us less than 10 minutes to walk right down to Broadway, where all the action was! Everywhere you looked, there was music. Each place had multiple floors and each floor a different kind of music. I wasn't really sure what to expect, but I was super impressed with everyone we heard!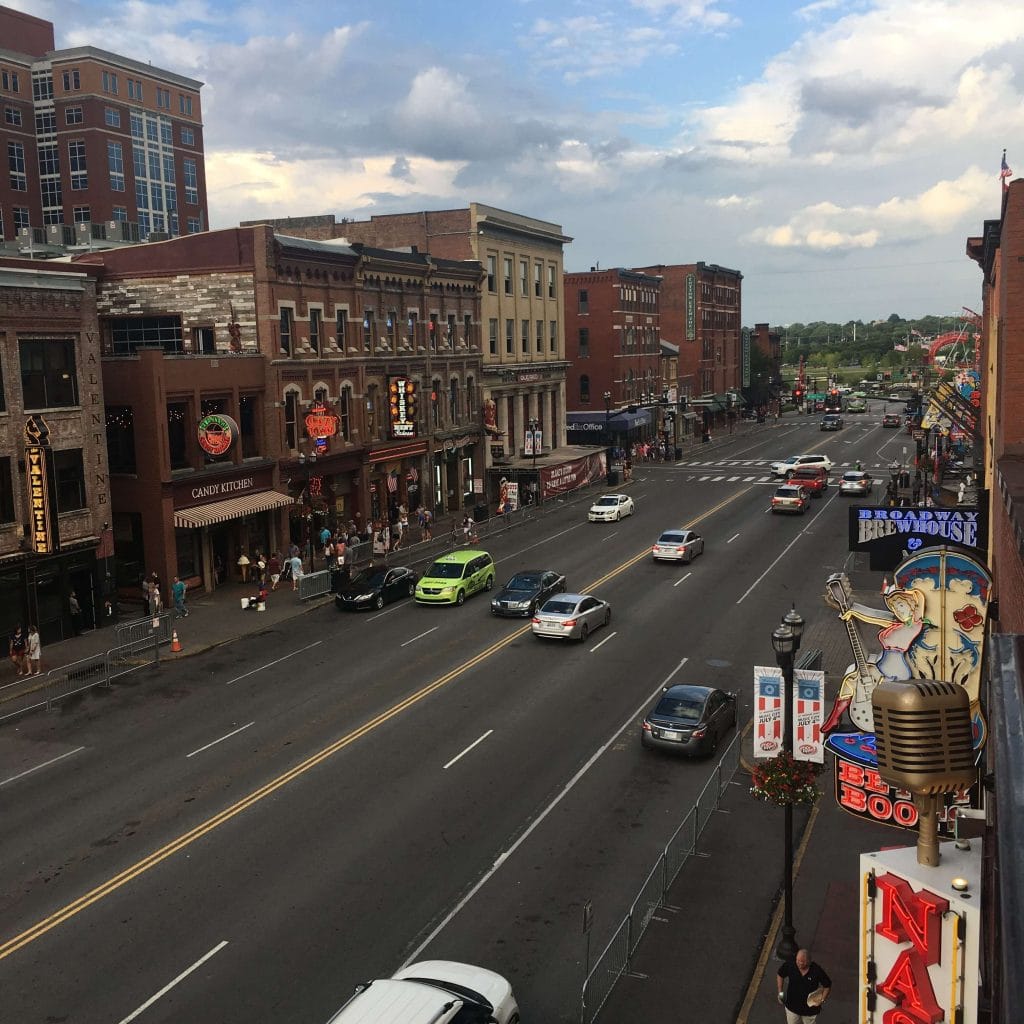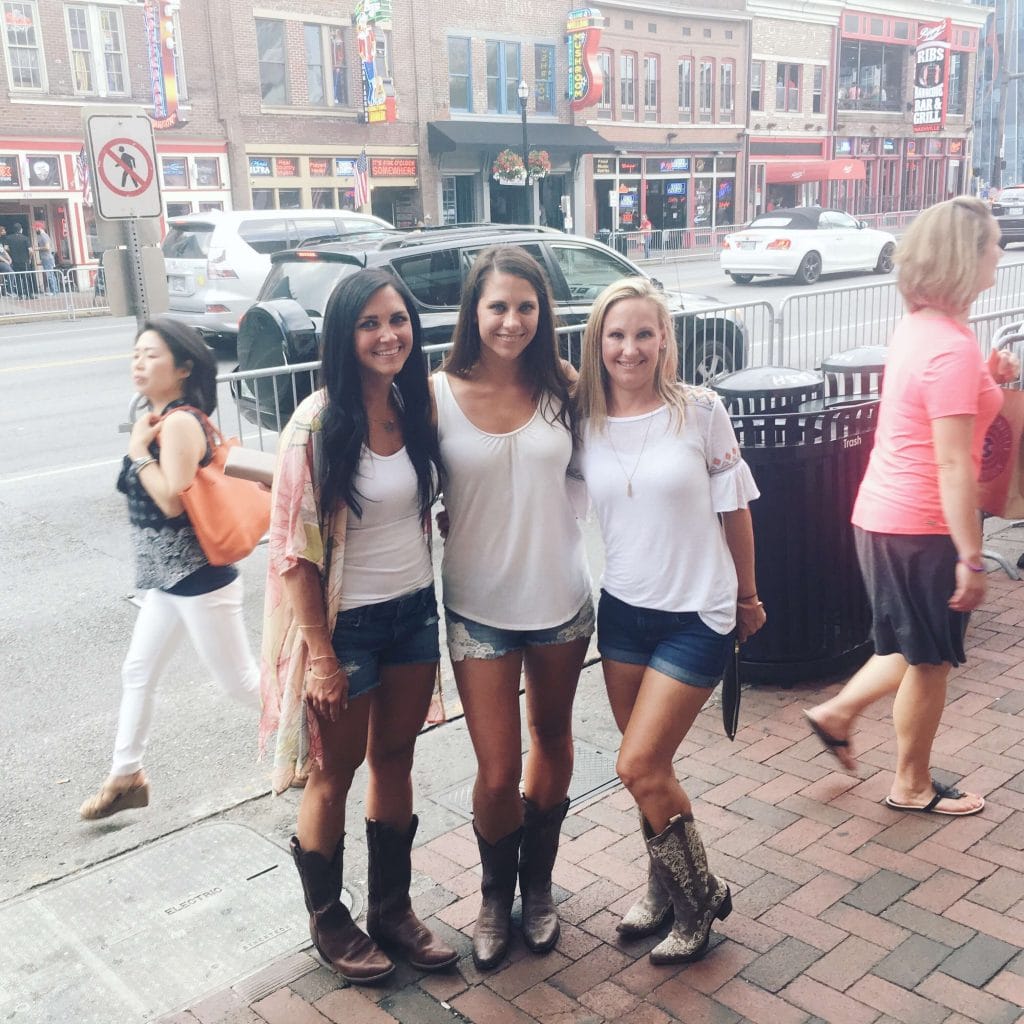 For dinner that night, we went to Kitchen Notes, a southern style, farm to table restaurant at the Omni Nashville. I wanted to really immerse myself into the local food, so I ordered the bucket of fried chicken, mac n cheese and charred okra. I took a lot of food back to our room because of the generous serving sizes, but everything was delicious!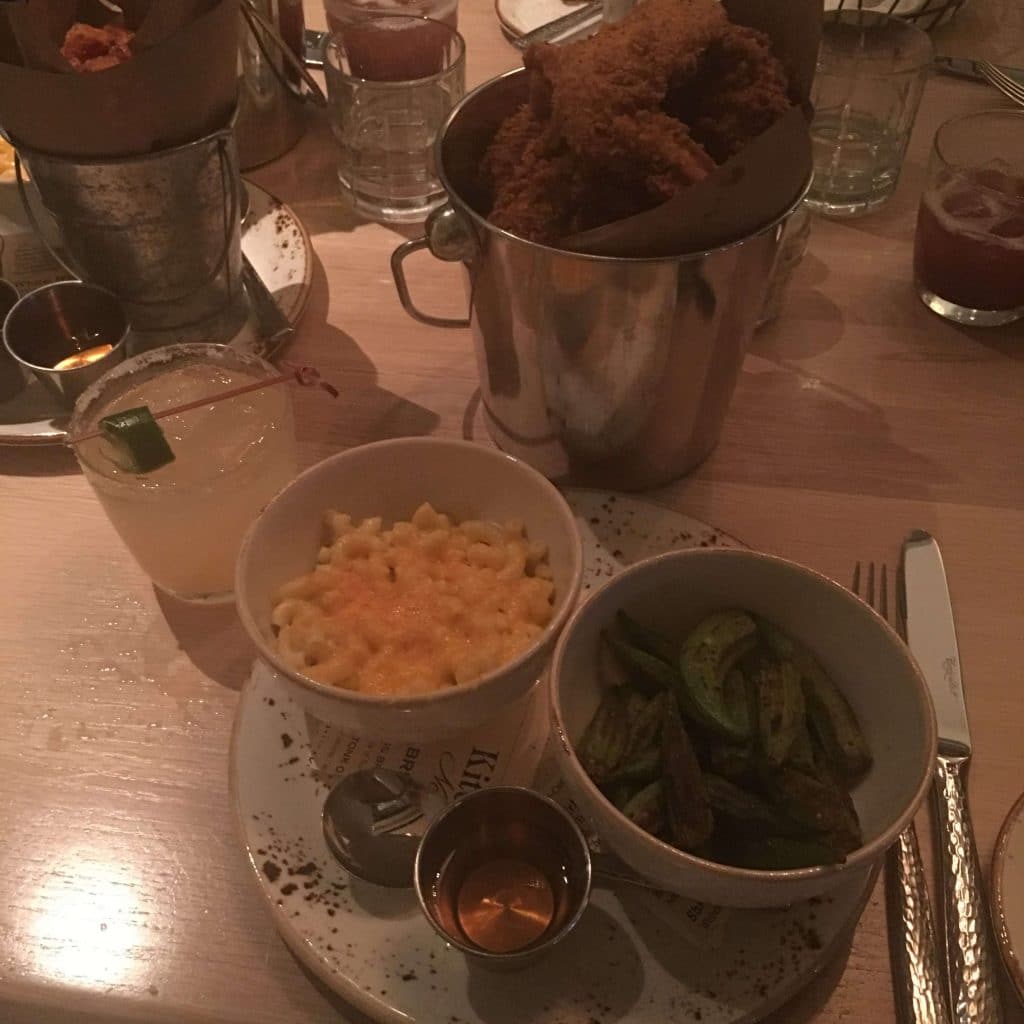 We followed our meal up with a night out on the town. We were apparently all too busy dancing to take any pictures that night!
After sleeping in a bit (because no kids!) we headed for a quintessential girl activity…spa day. I had a really rough massage about 5 years ago that left me hating massages. My friends really wanted to do it, but I was a bit apprehensive as we headed into the Mokara Spa at the Omni Nashville. The masseuse set my mind at ease and I had the most relaxing experience ever! The spa itself was gorgeous and we followed our individual massages up with sauna time and a mimosa bar.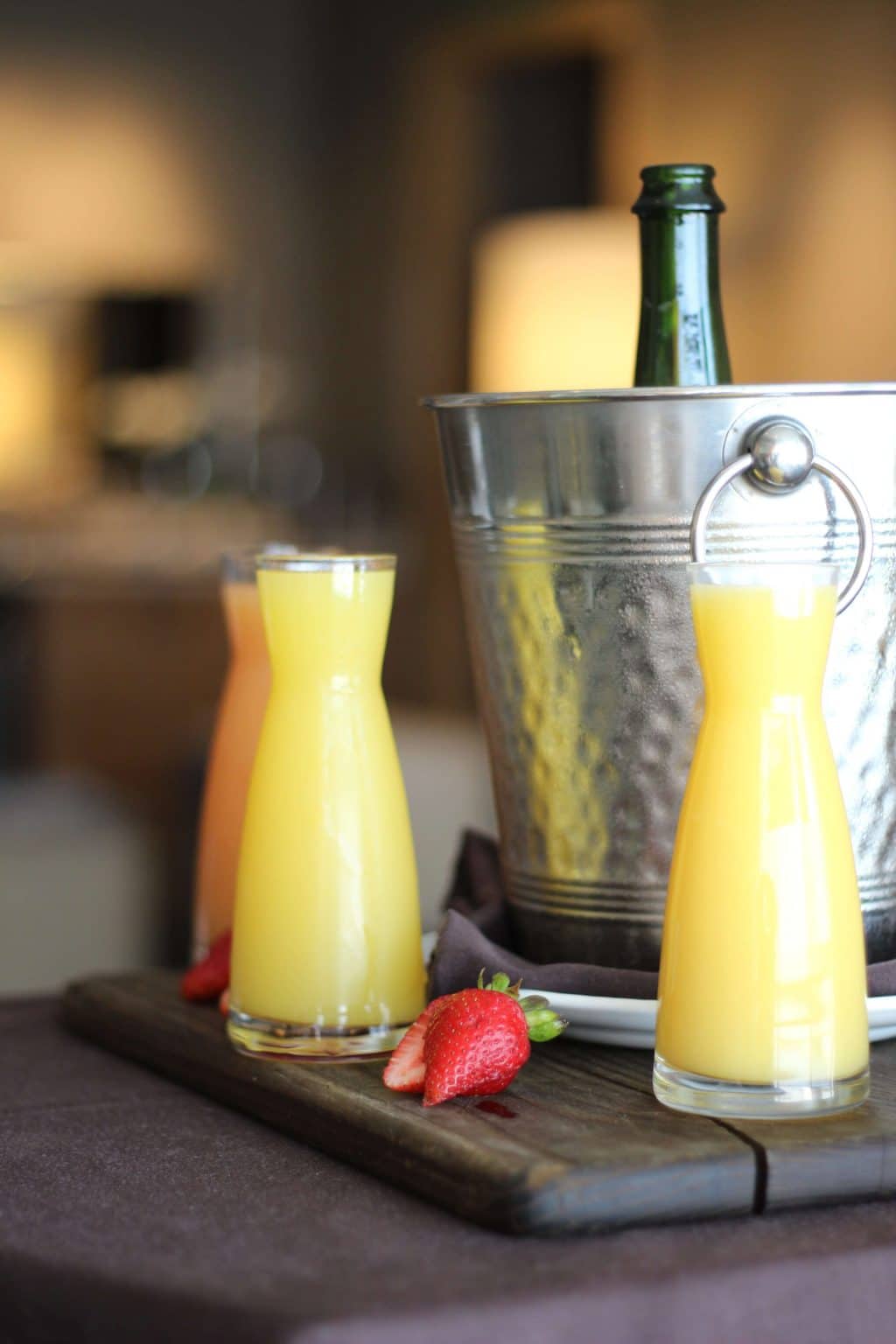 We followed up our relaxing morning with lunch at Oscar's Taco Shop. It was a hidden little spot that happened to be on our walk back to the hotel and surprised us all at how good it was!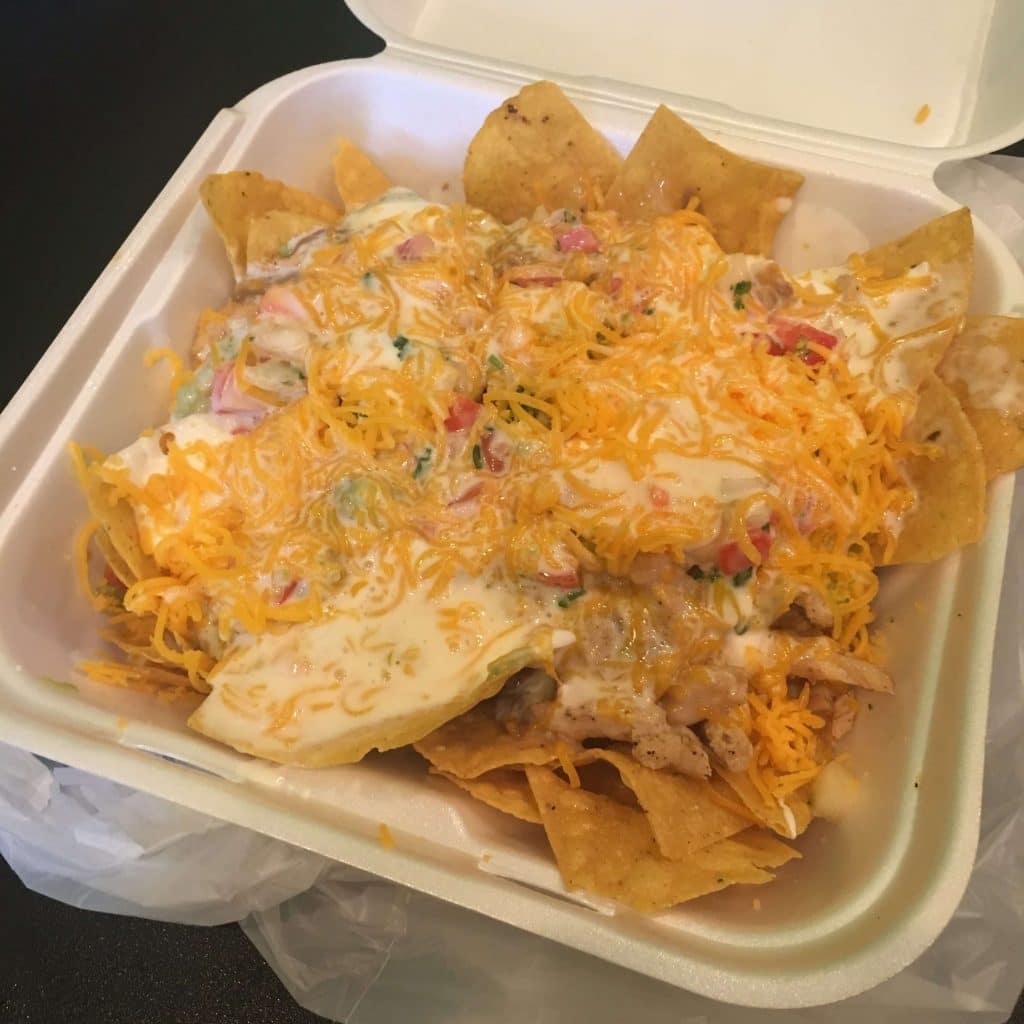 Next up was pool time back at our hotel. I love this white dress from Hazel & Olive that I wore as a coverup! 
Dress | Sunglasses (use MOLLY25 for 25% off)
For dinner that night, we went right downstairs to one of the Renaissance Nashville's restaurants, The Bridge. You know a place is pretty when you take pictures of the back of the chair!
They have live music, specialty cocktails and a small menu with a ton of variety. We ordered several things to share and were embarrassed when they had to bring another table over to fit all of our food!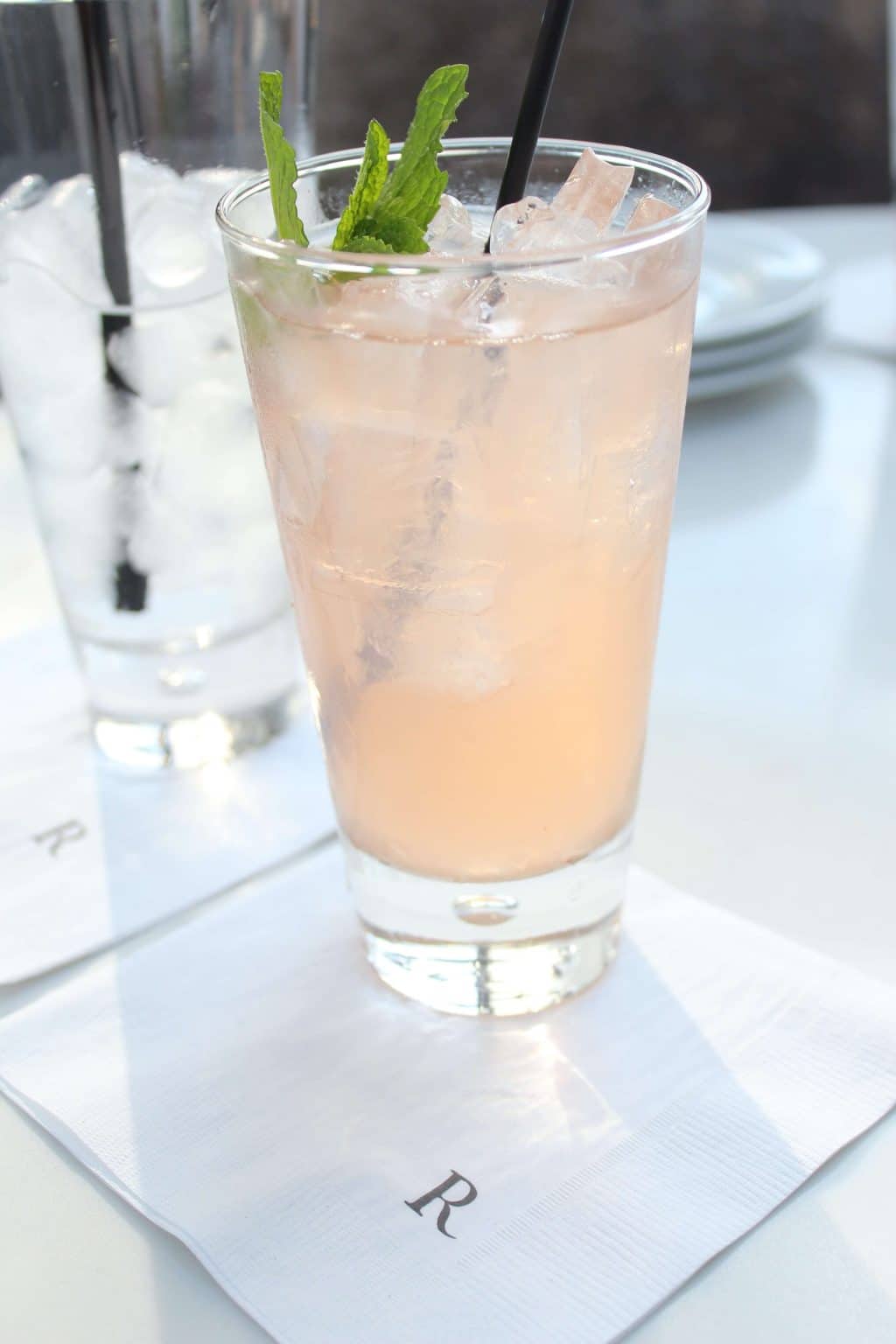 Everything was delicious, but those hot chicken sliders? Those are the things dreams are made of. The fish tacos were a really close second. You better believe we were eating these leftovers in the wee hours when we got back to our room! 
We spent some time at Tootsie's that night, which is one of the more popular Honky Tonks on Broadway. The music there was great, as expected, and my friend, Lisa, got cozy with Billy Ray.
We slept in a bit again on Saturday and had breakfast at the Commerce Street Grill in the hotel. The breakfast buffet is just what the doctor ordered after a night out. Custom made omelets, breakfast classics and amazing creme brûlée yogurt; it was totally worth the $18 to fill up for the day. After we ate, we wanted to check out the very talked about area, The Gulch. We walked the 1 mile over there and were ready for a drink at the beautiful Thompson Hotel once we arrived. It offers rooftop seating, fancy cocktails and amazing city views.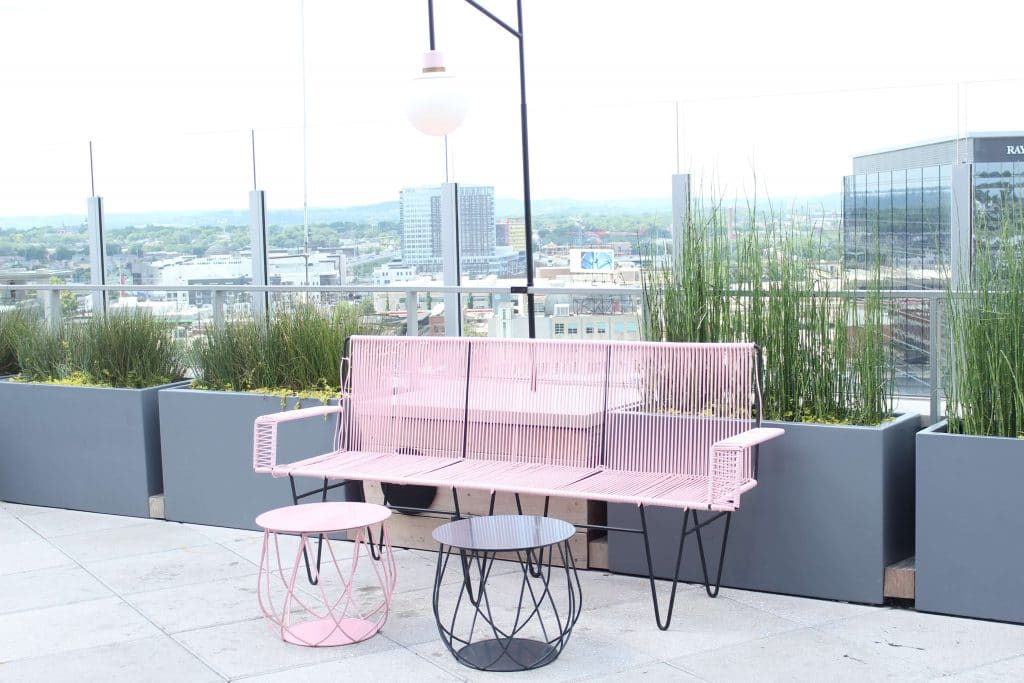 The whole area is so cute, with shops and really cool murals. The famous #WhatLiftsYou wings are there, so we had to get some pictures, even though we stood in line awhile!

Tank | Shorts | Boots | Bag | Sunglasses
We all had kids to bring home souvenirs to, so we hit up some local shops, including the Goo-Goo factory. Maybe I had ulterior motive for buying those things… Inside they also had a dessert bar with ice cream, fudge and all sorts of other sweet goodies.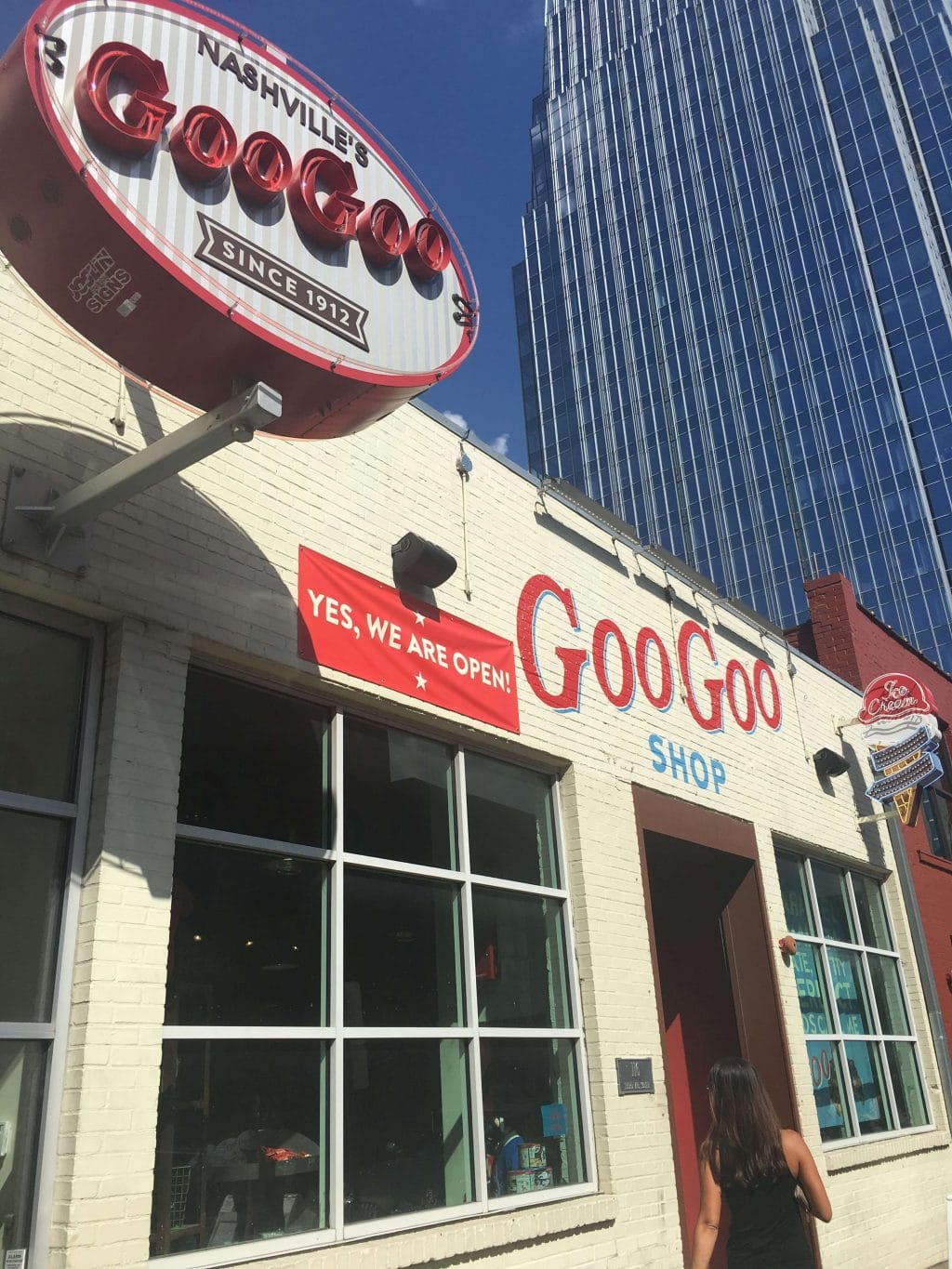 Just next door to that is the new Florida Georgia Line House. Downstairs is live music and upstairs is a rooftop bar that had a long line to just get up to! But it was worth it when we went later that night!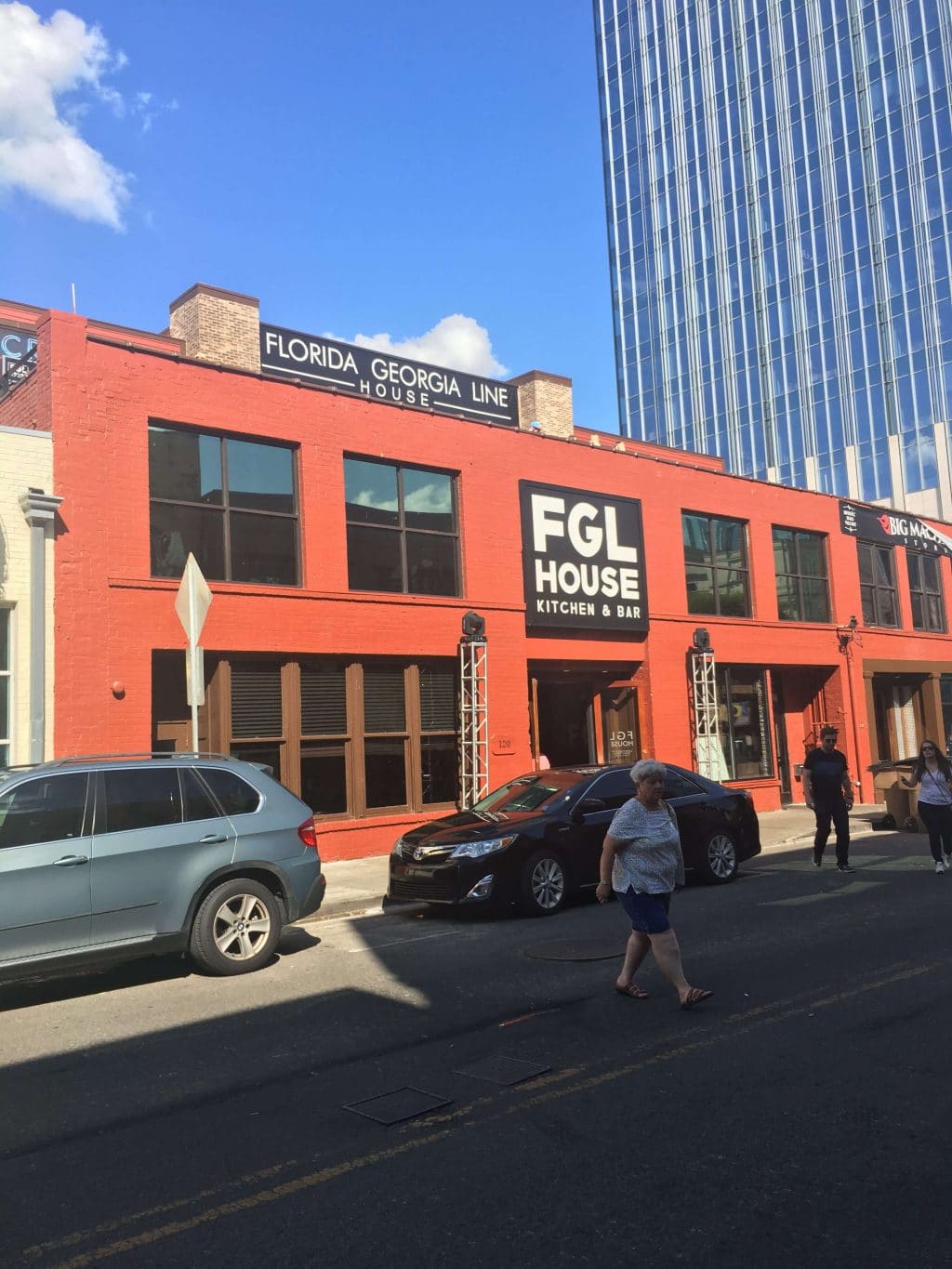 We planned to have a LBD night while we were there and had so much fun getting dressed up and ready. We did take a car almost everywhere that night because…heels! I ordered this dress just for the trip and I loved it. It wasn't a good dress for dancing or walking, since the lace doesn't have much give in it, but it was still totally different from my norm!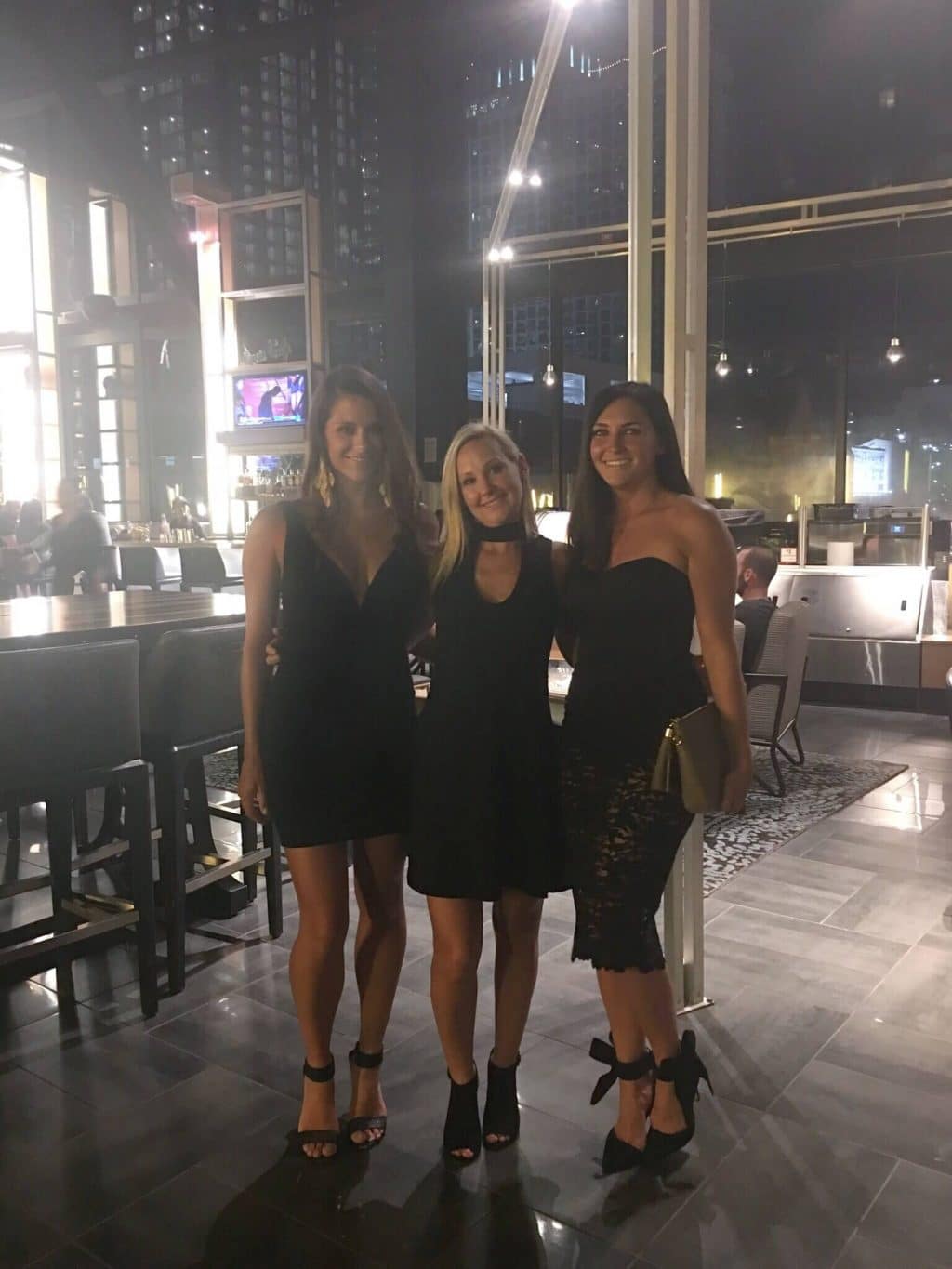 This is the lower level of Florida Georgia Line House from where we stood in the line above. As you can see, it was one packed place!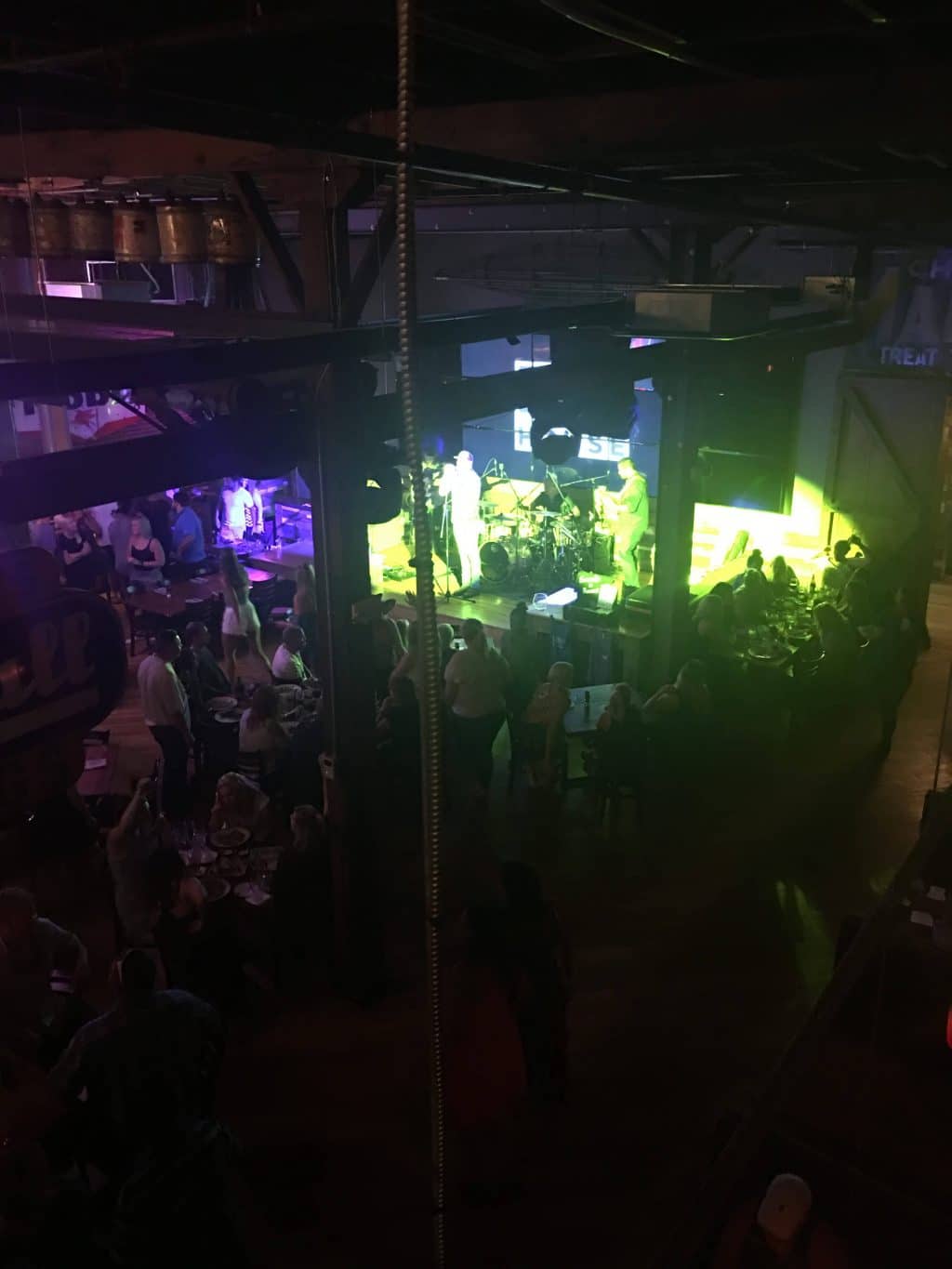 Our last day was Sunday. We started it off with the breakfast buffet at the Commerce Street Grill again. (It was that good!) Then it was off to check out 12 South. Reese Witherspoon is one of my absolute favorite celebrities, so I was very excited to check out her store, Draper James!
Right across the street from her cute store, is the must-take-a-picture-with, I Believe In Nashville mural.
Romper | Boots | Bag | Sunglasses
In that same little area, there is also a Sprinkles store (with a cupcake ATM!!), cute restaurants, shopping and a little fresh flower truck. 
After a checking out of the hotel, we headed over to the Country Music Hall of Fame. I'm a huge country music fan, so I really loved seeing all the clothing and albums and reading about so many cool country music facts.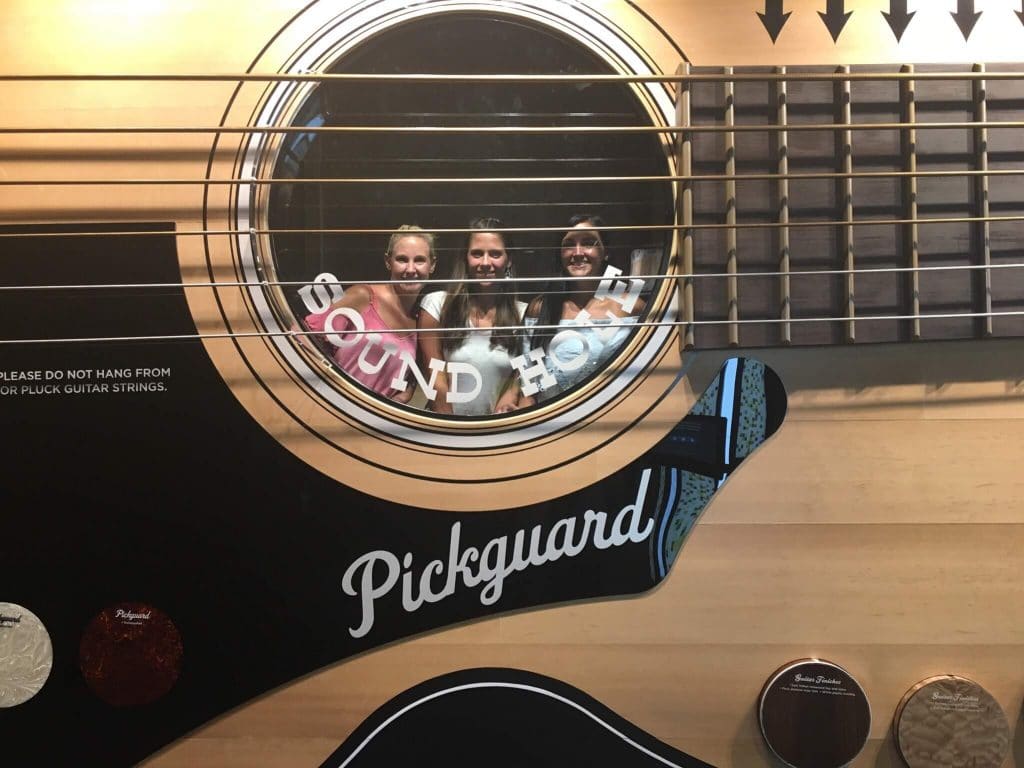 We were short one gal when we originally visited the wing mural, so we popped back by for another pic before we left! Obviously we rocked our boots nearly the entire trip! 
Takeaways:
Stay near Broadway (The Renaissance Nashville was amazing)
Wear boots! (You'll fit right in and it's way comfier to walk than heels)
Visit the Mokara Spa (They offer manis, pedis, facials and more, too)
Go to FGL House for dancing and drinks (I believe they serve dinner as well)
Hit all the murals for some great photo ops!
If you hung in there for that entire wrap up, thank you! I hope our trip will inspire you to get away with your girls, take some time for yourself and maybe even pull up your boots and head to Nashville!
Have you ever had a Nashville girls weekend? What is your favorite thing to see or do?