My closet is about to explode because of all the goodness that is Amazon fall fashion. But there's so much good that I want to share this month! I already posted my favorite "mom style" looks and these are ones that can be dressed up a bit more!
October Amazon Haul
These utility pants exceeded my expectations. They are a high waist, fit very well and have the cute zippers at the ankles to add some detail. They come in several colors and I think you can totally dress them up or down. A cute alternative to jeans!
This tunic is one of my favorite things ever bought from Amazon! It's my second one because I love it so much. It's got some stretch and is perfect for wearing with leggings or jeans. It comes in tons of colors, so you're probably going to want more than 1, too!
These knee high boots are great quality and fit so well. They are pretty wide, which I like the look of, but will also fit if you have a bigger calf. They come in 3 different colors.
I love the pretty color of this tunic! The irregular hem adds something more than a basic tee. It is more of a sweater material and is totally work appropriate. It fits a big smaller than other XS in this brand, so I suggest sizing up, especially if you are larger in the bust.
This tunic is another work appropriate piece that is versatile! I like it long over leggings, or it can be worn off the shoulder, or tucked in with jeans. It is ribbed on the cuffs and hem and comes in some other really pretty fall colors.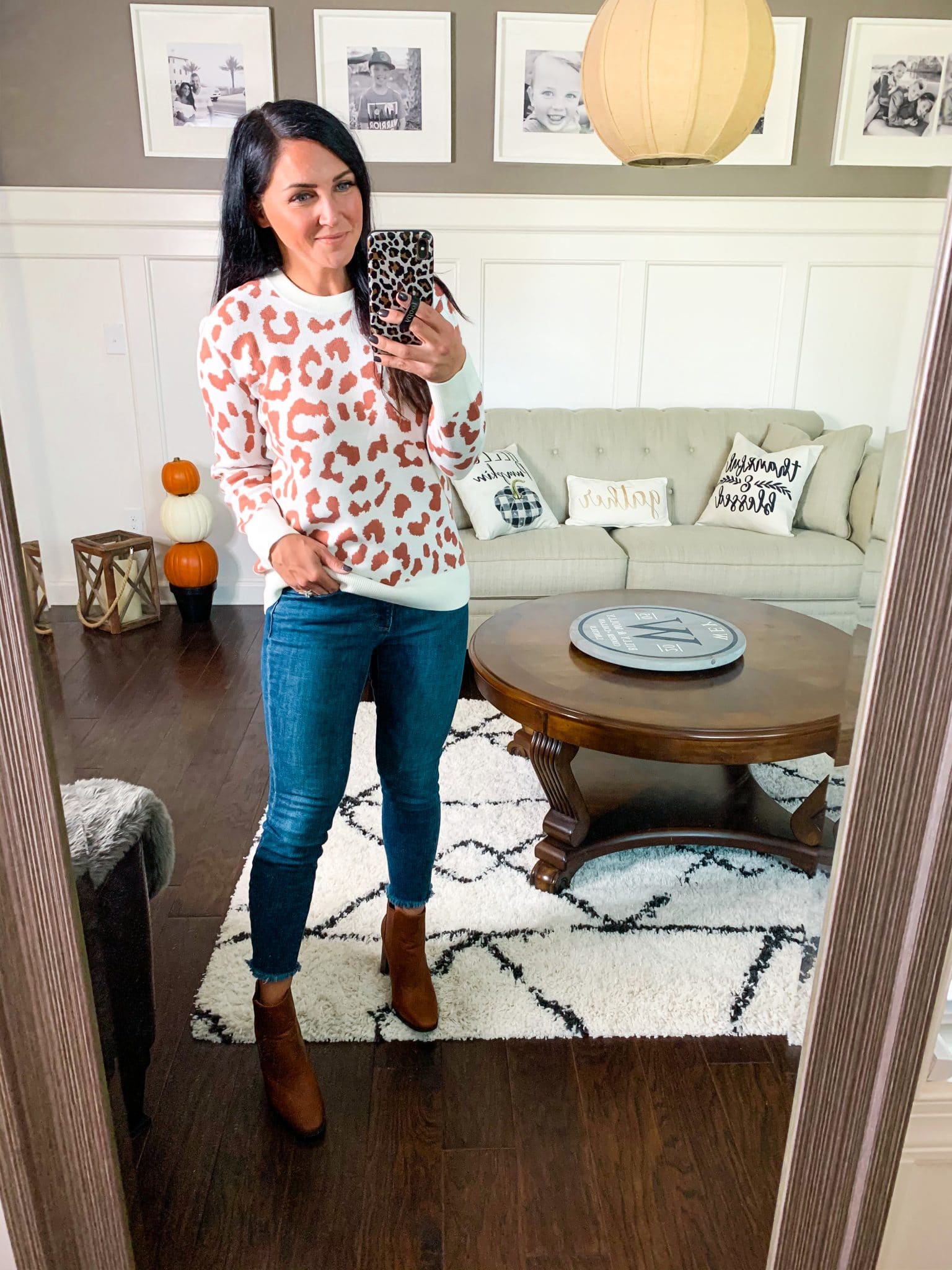 This sweater is a heavier weight with a classic shape. The leopard makes it fun and trendy and it also comes in other leopard and zebra prints/colors. It's another one that could easily be worn to work or a Zoom call!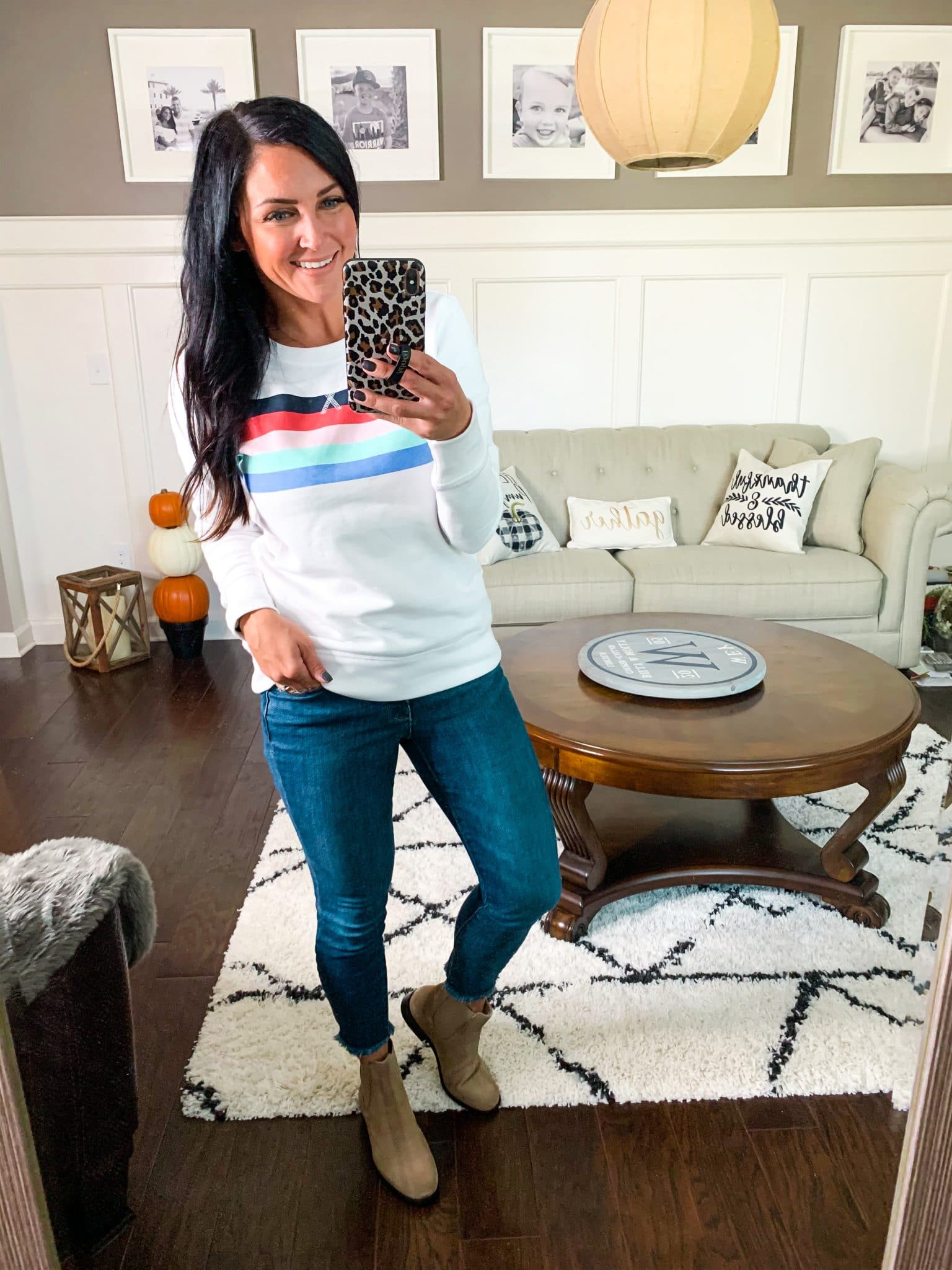 I ordered the least fall-like version of this sweatshirt, but I really liked the stripes! It's super soft inside and comfortable. It comes in camo, leopard and tons of solids and is a great staple for your fall wardrobe.
These booties are another great quality pair that easily slip on for everyday wear. They only come in whole sizes, so I sized down half and they fit great. They also come in a few other colors.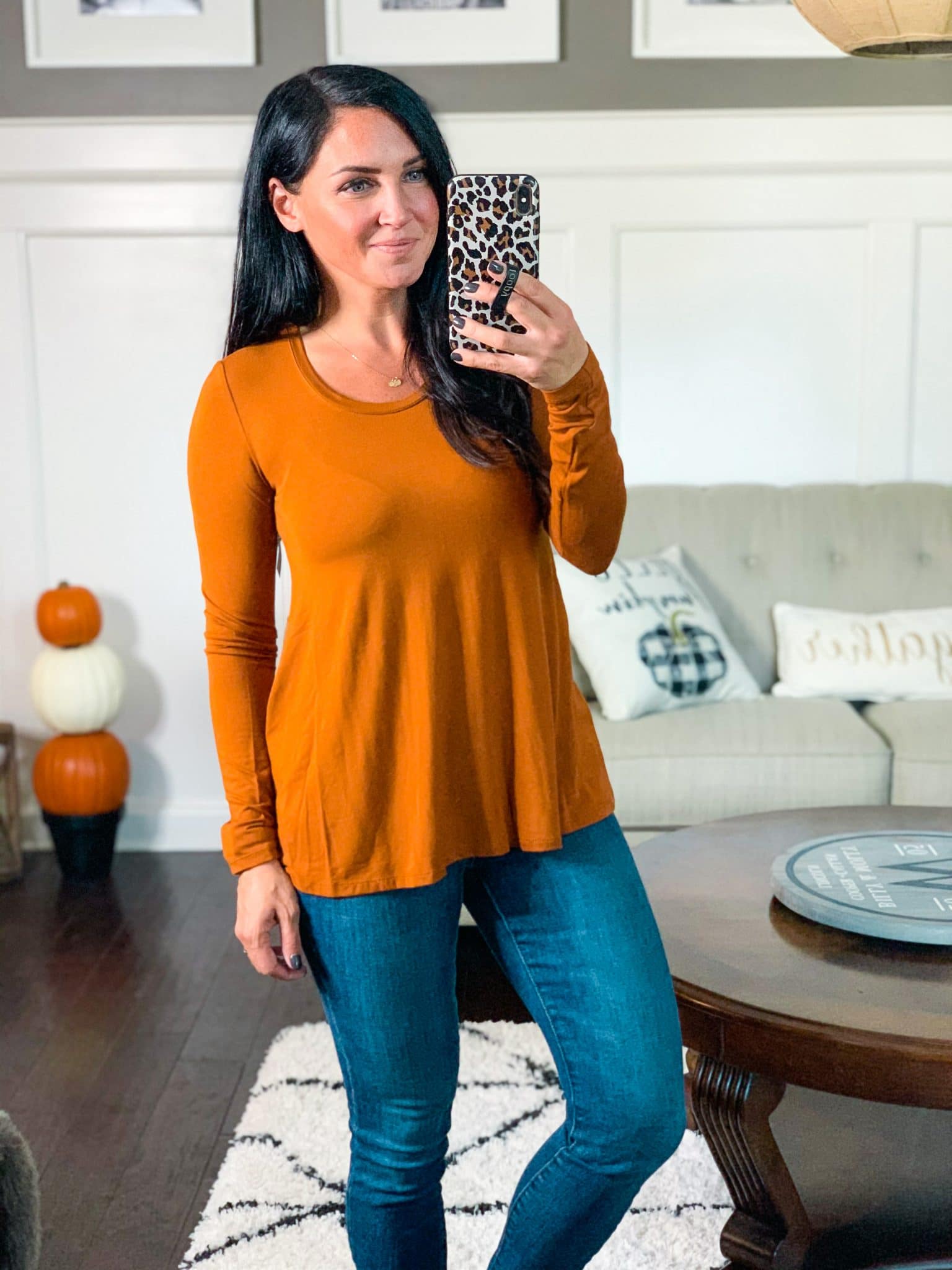 Swing Tee | Slightly Small | XS
I almost didn't share this one because it's a bit small on me. But the color is SO pretty and it's a really great layering piece that comes in several other colors. I suggest sizing up one, but it's a really comfortable tee!

Did you know you can shop my Amazon storefront? I try to add anything I buy in there so it's easy anytime you want to check it out! Also, to see a bit more of all these looks, you can watch my try-on on Instagram!