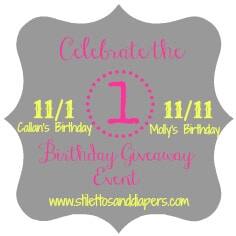 Welcome to day 8 of 11 days of giveaways to Celebrate the 1! Callan was 1 on 11-1 and my Birthday is 11-11 and there will be a fabulous giveaway here every day between them! We have a lot of reason to celebrate the 1's!
Today's giveaway comes to you from Gia Bella Hats and Such!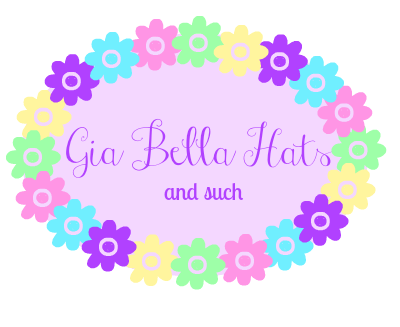 Want custom crocheted hats, bows and flowers?
Gia Bella Hats
is where you need to shop.
My incredible (and I mean multitasking, talented, incredible) Sister-in-law started Gia Bella Hats and Such when her hobby of hat making for her daughter made people start talking. She began making and selling hats and keeps surprising me with her talent. I love her stuff so much that Callan's wore this adorable football hat she made for his newborn pictures.
Some of her recent faves of mine, are the Sock Monkey.
This precious pumpkin hat features a curly vine that would make an adorable photo prop for a fall baby!
Or how about a brimmed baseball hat for the New York Met MLB lover in your family?
I know there are a million or so little gals that would love to wear a hat resembling a certain lady mouse.
She also makes custom pieces, like this precious lady bug photo prop set.
Gia Bella Hats is giving one Stilettos and Diapers reader one of her popular hats: this adorable monkey! This is unisex hat that you won't see on every other kid in town. A perfect Christmas gift, too!
Don't forget to like Gia Bella on Facebook and follow her new blog!
You can see there all all the crocheted hats, flowers and bows that she has to offer!
To enter, simply enter using the Rafflecopter widget below.