Happy Friday!
It's been awhile since I came on simply to tell you about my Friday favorites. This week, I have some especially good stuff that I wanted to share!
Michigan Fall Colors
I think Fall here is my absolute favorite. The colors are stunning, leaves are all crunchy underfoot and it feels like a dreamy movie scene. I can't believe we have this in our backyard!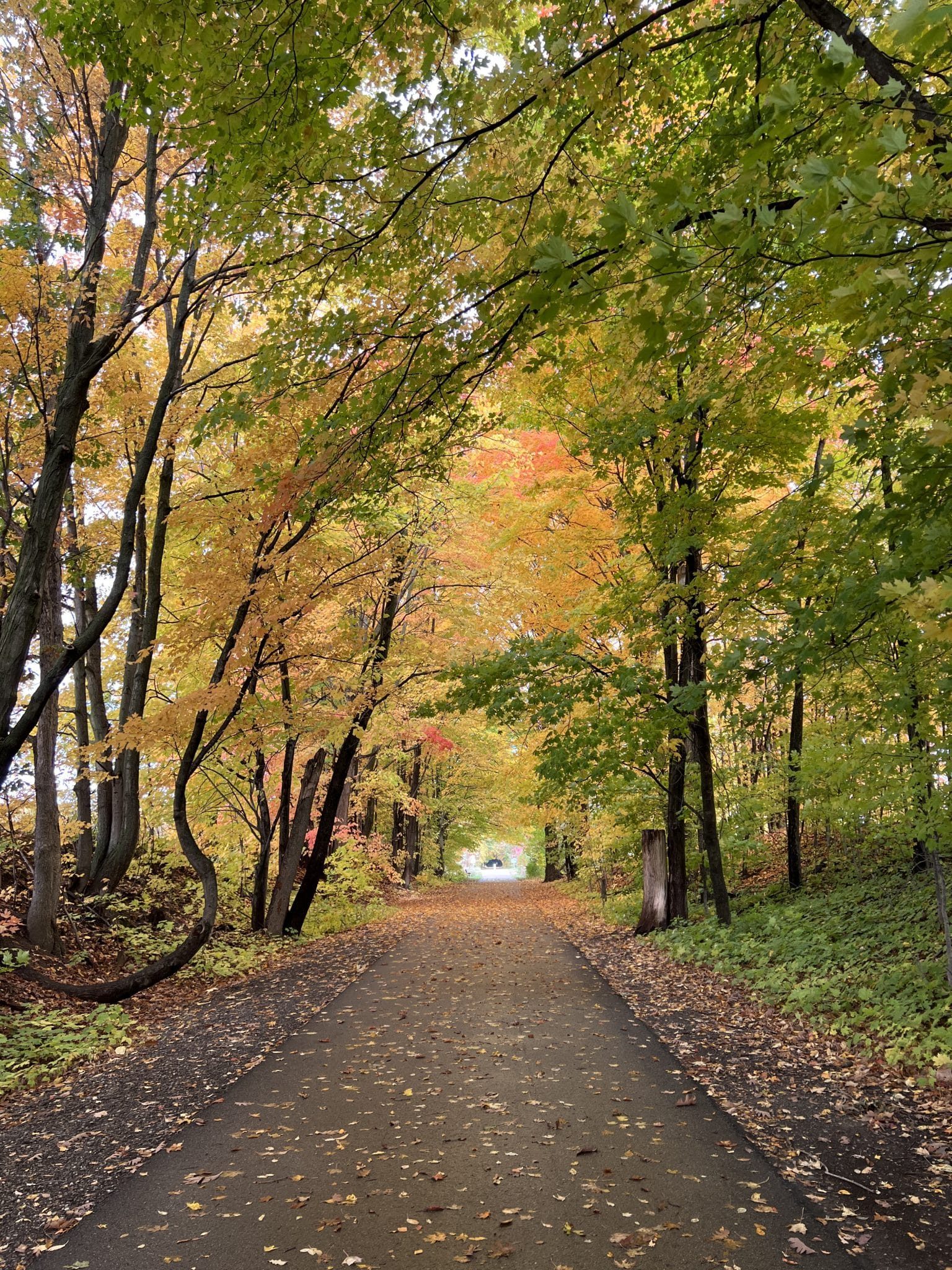 Fall Porch Decor
We didn't go TOO crazy this year! Hehe. But I can't believe how much cheaper pumpkins are in Michigan! We got these all from roadside stands that work on the honor system. Such a fun day driving back country roads and finding just the right ones!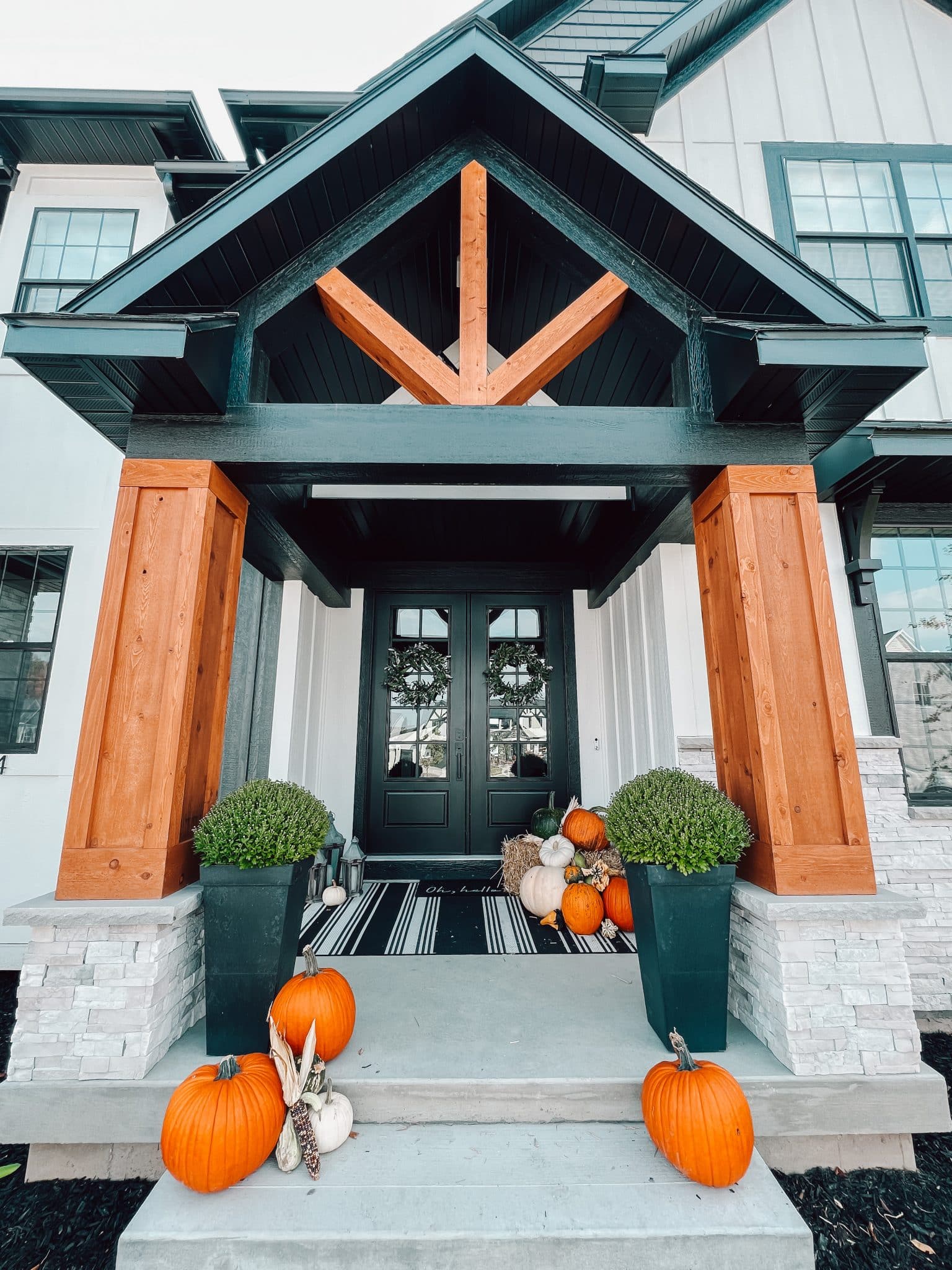 Y'all. This serum is amazing! I had lash extensions after my sister's wedding and when I finally let go of them, my lashes were so short it made me want to cry! I started using this serum under 2 months ago and I can't believe how well my lashes are growing! Highly recommend it. The mascara I have on subscribe and save is really great, too. I've been using it for quite awhile and it's super affordable.
I've shared my pumpkin roll recipe 400 times, because it's just the best Fall dessert. Last week, I ordered these silicone baking sheets and got the wild idea to try the pumpkin roll on them. It was a total game changer and makes this recipe literally a breeze! I've cooked on them already several times and they're fantastic.
If you're looking for an amazing, Fall inspired meal, look no further. I added grilled chicken on mine and while it looks nothing like her beautiful pictures, it is a delicious meal that we ate the night before our race last week!
New Target Finds
I went into Target this week and didn't leave with only what was on my list! I got sidetracked and brought home some cute pieces. How are you feeling about the wider leg jeans? These bring me right back to my teenage years and I don't mind it a bit.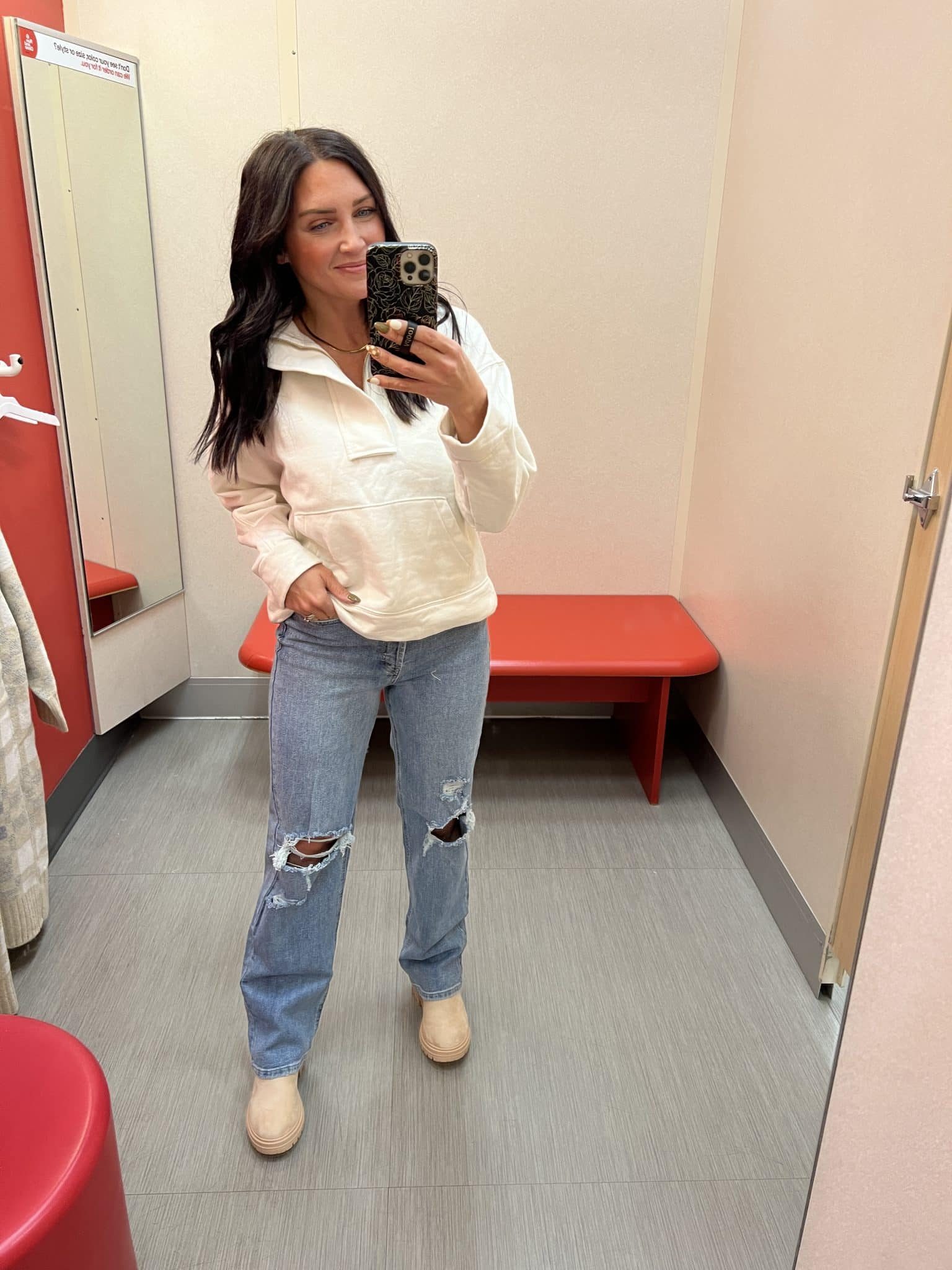 Straight Leg Jeans | TTS | Quarter Zip Sweatshirt | Slightly oversized
Amazon Finds
I did a whole Amazon Live today all about comfortable Fall clothing. FYI, if you ever want to watch my live's afterwards, they are still available! This 2 piece set was included and is so cozy! It comes in lots of colors and is a great cool weather staple.
2 Piece Set | TTS | Small | More colors
Hope you all have a wonderful weekend!