Hey, hey, it's Friday! So excited because The Hubs has today and Monday off for Memorial Day and we're about to hit the lake. This growing bump needs a tan!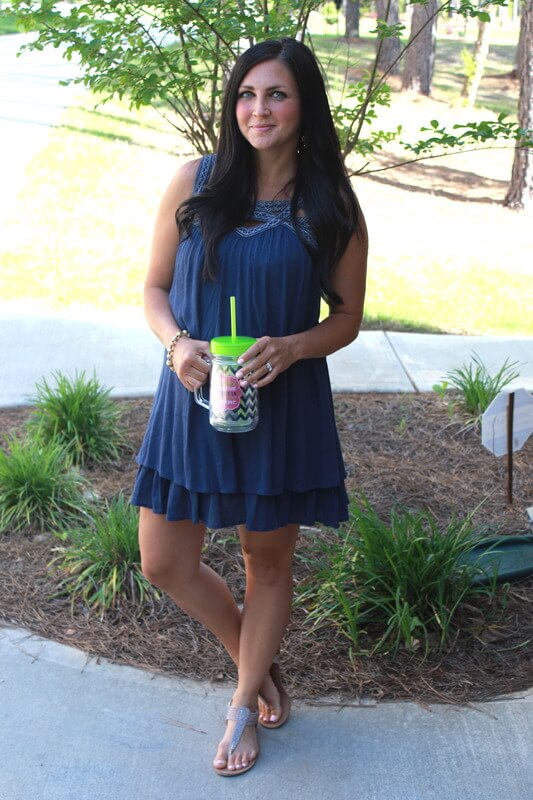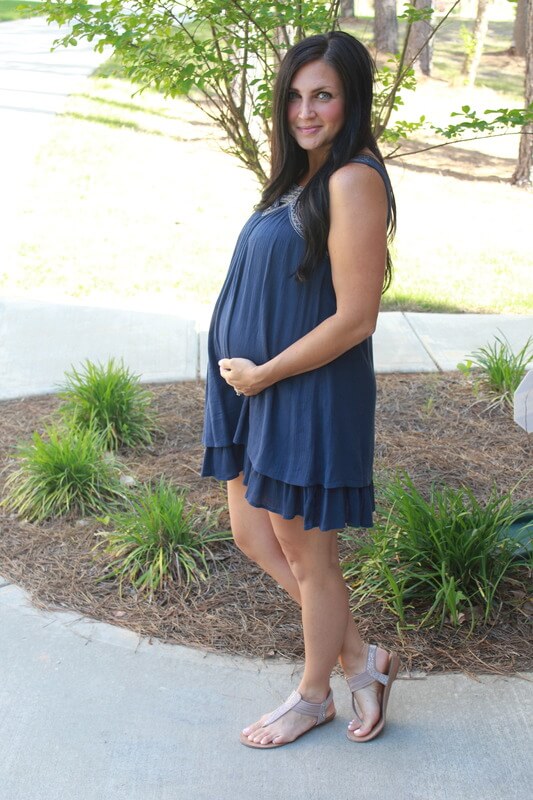 I absolutely love the pieces that I've gotten from Pink Blush Boutique, including this tunic dress. If you're preggo or not, (they sell regular and maternity!) get to shopping this weekend and use code MEMORIALDAY30 for 30% off everything!


I've been drinking water like it's my job lately. I know I should be, but I went through a spell of not being able to stomach plain water, so I'm happy that I want it now! I'm going to chalk up this weeks 3 lb weight gain to it… This is my favorite cup that I got from my sis for my Birthday a couple years ago. It's so true!


Size of baby: 12.5″, the size of an ear of corn, and about 1.25 lbs.
Maternity Clothes: A mix of maternity and regular
Movement: Tons and finally feeling it on my left side. I think he's outgrowing his comfy corner on the right!
What I miss: I'm good for now. Realizing how fast this pregnancy is flying and trying to enjoy every second.
Cravings: Watermelon and water
Symptoms:
Still getting some contractions, trying to take it really slow and easy.
What I'm looking forward to:
Taking the baby on his first boat ride! Did you know they have tiny little life jackets? They're adorable!