A lot of y'all have asked about my growing collection of elastic waist shorts this year. I've been buying them because they work great with my growing belly, but are just regular sized shorts. I love that I can buy something new that won't just be for this summer. The drawstrings and elastic waist shorts (and pants!) are everywhere lately, but here are some of my favorites. They're all frugal girl friendly, too!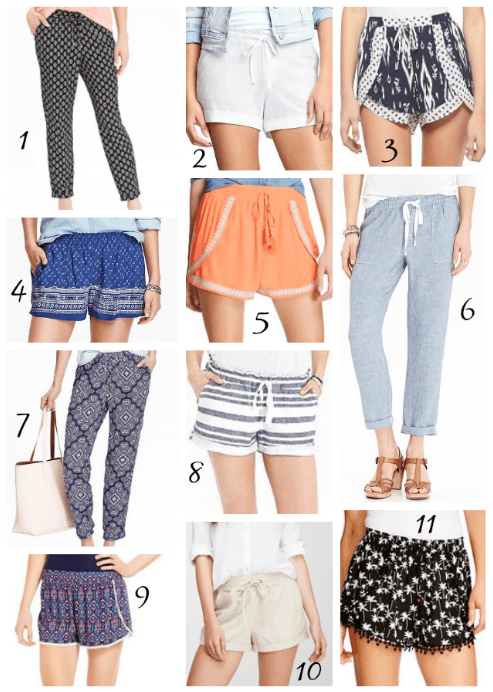 #1 comes in a really cute floral print, too, that I must have. Since I'll be pregnant all summer, I've been buying one size up from my normal and making sure they sit low enough to be comfortable.

I've found a couple pairs lately at TJMaxx, so don't forget to check there! A couple of my other favorite places to find these shorts are having great sales the next couple of days, too:


Target is having a BOGO 50% off for the rest of the week, so you can grab a couple pairs of shorts for less than $30.


Old Navy is having 30% off women's styles plus free shipping over $25 through 5/10 with the code MOMSRULE


Hope you pregnant mommas can find some good stuff and that you non preggos just get comfy with us this summer!


Happy Friday!