The Truth About Botox
I had my first Botox injections back in February of this year. I felt like it might be a bit soon for me, but also didn't love the wrinkles that I saw on my face. I'm a fairly young mom, but at 35 (nearly 36) years old, I definitely feel younger than I am and wanted my face to match! I went in not wanting to change anything about my face shape and didn't want a "plastic" or "frozen" look. I simply wanted smoother skin, and to minimize the deeper lines in between my eyebrows and on my forehead. I expressed all my wishes to Dr. Andy at M.D. Laser Studios in Mooresville, North Carolina and he came up with a plan for exactly what I needed.
We went with a conservative amount of Botox and I couldn't be more pleased with the result! My makeup lays better on my skin and I feel like I look fresher.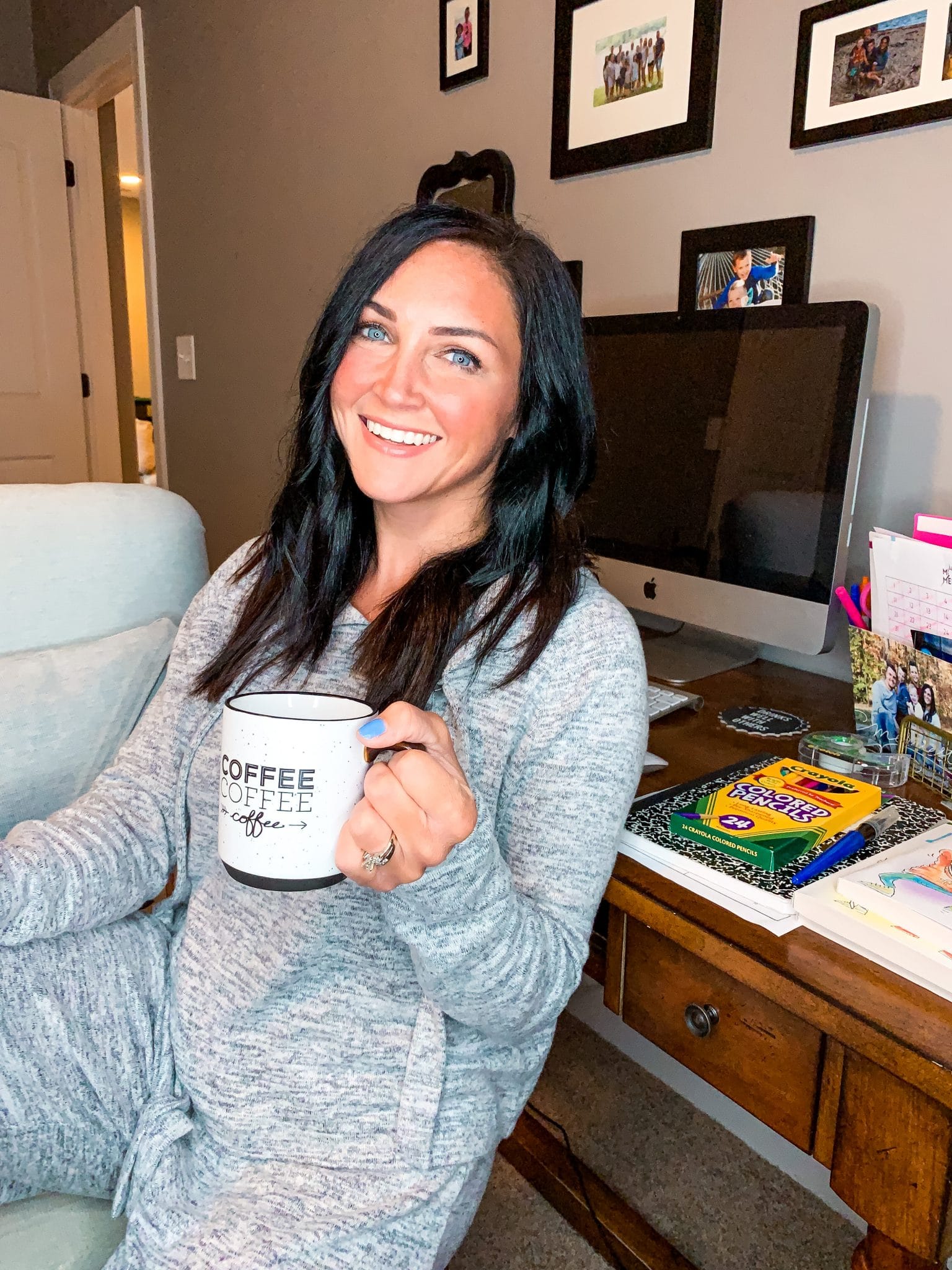 Here are answers to some of the most common questions I've been asked about Botox:
What Is It For?
Botox is most commonly used to soften or treat fine lines and wrinkles of the face. It can also be used to create symmetry (as I learned to to treat my crooked smile), treat TMJ or help with excessive sweating.
How Does It Work?
Botox works by blocking the nerve signal to the muscle. It relaxes those muscles so they aren't making the repeated movements that cause wrinkles.
Are There Side Effects?
The most common side effects are bruising, swelling or redness around the injection site, which goes away on it's own. I had none of these reactions, but did feel like I had a mild frontal headache for a couple days after the first time. I had no headache at all after the second time!
Does It Hurt?
You will feel pinches every time they inject the needles. So how many pinches is dependent on how many units you get in how many areas. The needle is tiny and the pinch literally lasts for a couple seconds. The whole process is very quick – maybe 20 minutes!
How Long Does It Last?
They say on average 4 months. Some people shorter, some longer. The more you have it done, usually the longer it will last. For instance, the first time I got it done, I felt like I looked almost back to normal at the 3 month mark. I'm currently at the 3 month mark of my second time and feel like I'm just barely seeing a little bit of wearing off. (I also went too long in between the first and second time due to COVID, so I really think I would be closer to 4 or maybe longer if I had it regularly?)
How Much Does it Cost?
You can expect to spend anywhere from $200-$500 on a treatment, depending on how many units you get. $11-$13/unit.
The Results
Does it work? Here are my untouched before and after shots. You can tell the difference in a major way, without any unnatural look. The really awesome thing about Botox, is if you aren't totally thrilled for some reason, it wears off. If you want less or more next time, you can do that. It's really customizable to get the look you're going for!
Botox in forehead and 11's (in between eyebrows)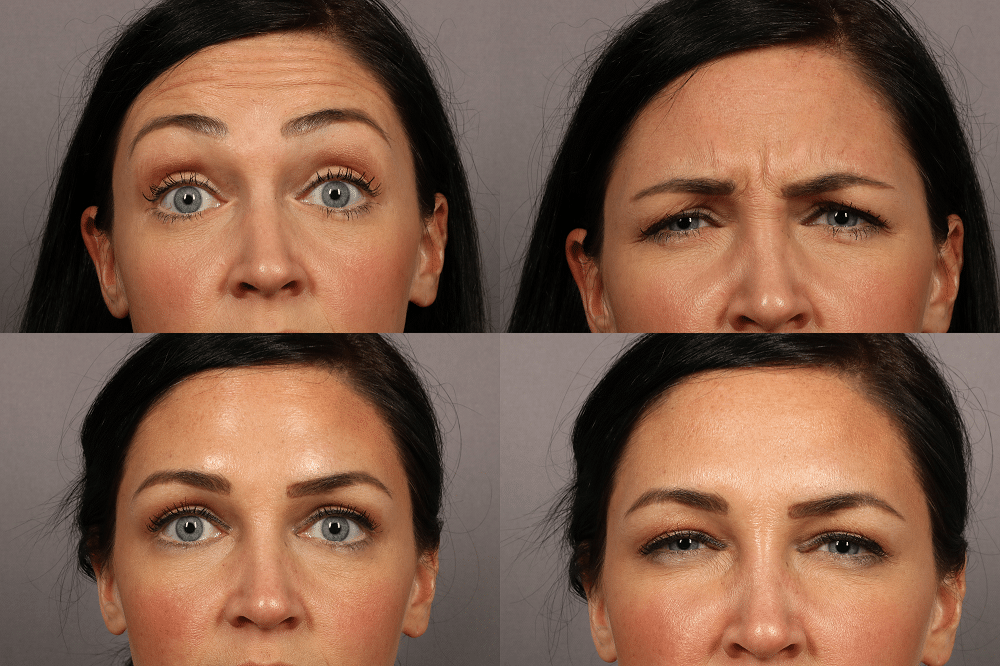 Botox in crows feet (outside corners of the eye)
Botox in space above lip for smile symmetry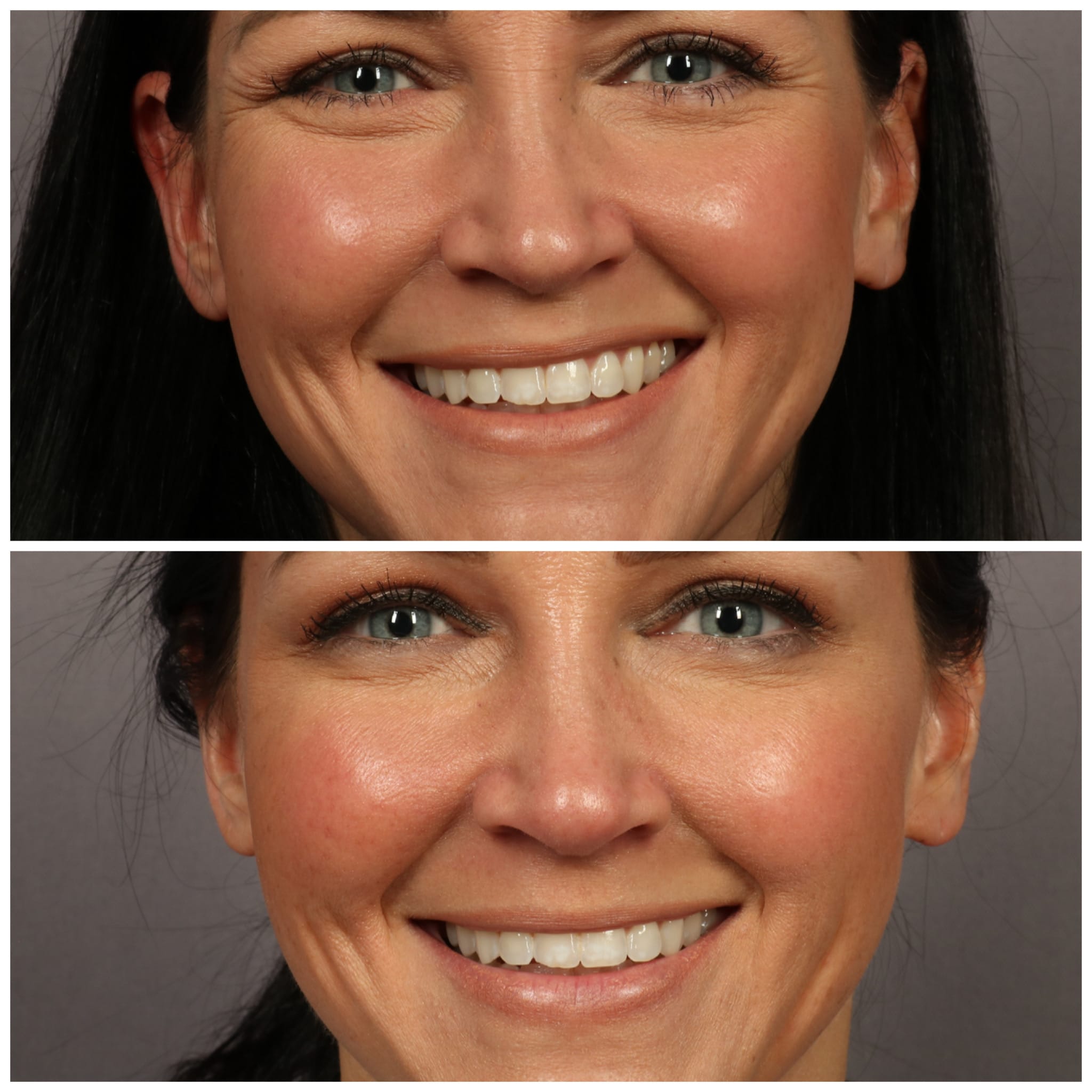 Overall Botox Thoughts
When it comes to beauty treatments, I have never been one to spend a ton of money. If I can do it on my own, I typically take that route! But if I had to spend money on 1 thing, Botox would be it. I love lash extensions, but they're pricy and I can get pretty full lashes with a good mascara. I've had my eyebrows microbladed and while that's something I really love, it's also something I can do with a brow pencil if I wanted to. I do my own gel manicures at home and have been very happy with that for a couple years now!
Botox is something I truly can't get without the professional treatment and it absolutely changes how I feel about my face more than anything else. It's a mom's dream to look fresh (because we really don't often feel that way!) and I really feel like I get that fresh look I'm going for.
If you're in the Charlotte, NC area, I can't recommend M.D. Laser Studios enough! The injections are given by a nurse, or Dr Andy himself. It's very much like a spa in the office and I have felt very comfortable every time I've been in. If you're interested in trying Botox there, mention my name for a free consultation ($100 value!) and a free goodie bag with Obagi products with your first treatment!