Last night, it was just me and my boys here and we watched a movie all together. Cooper held Linc for the longest time, no one fought and we ate popcorn and donuts. I just eat up the magical mom moments like these. They help combat the times when I want to pull my hair out!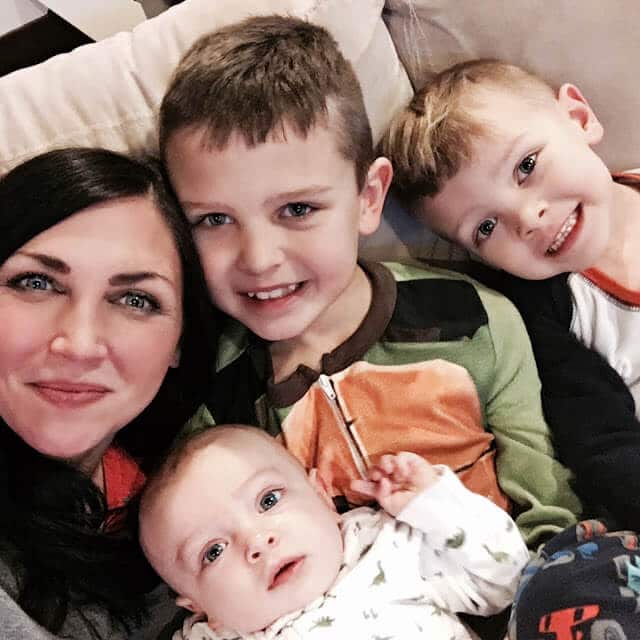 I went to Target today,

right after dropping Coop off to school.

You've never seen freak out like southern moms in Target the day before a snowstorm!
The soup aisle looked like the world was ending! The problem is, no one is prepared to handle winter weather here and we're supposed to be getting a ton of ice. Our local meteorologist forecasted that we could have enough ice to lose power for 5-10 days. 5-10 DAYS!
I just went to the basement and brought up the generator, camping lantern, extra flashlights and batteries. I'm terrified at the
thought of no power for that long, but at least I'll be able to save the food in the refrigerators. If anyone has any great ideas for kid entertainment with no power, I'll take it. And don't worry, I bought enough wine for the entire 10 days, just in case.
Priorities, people.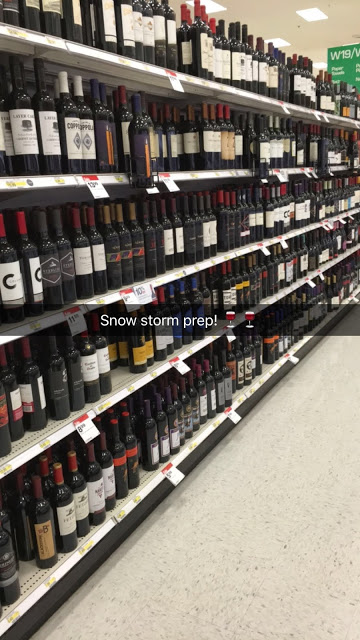 Outside of bad weather, here are some random tidbits that y'all might want to know.
In an effort to be healthier, I decided to stop using antiperspirant and just the deodorant. I have a family history of breast cancer and want to be proactive. Well, the Toms of Maine one may as well not be worn. Sweet mercies. I need to find a good alternative before I lose friends.
On a diaper run a couple weeks ago, there were no size 2s at Target except for the Up and Up brand. I've never used that kind before, but I'm really impressed. Lincoln has been wearing them all night long for 2 weeks and has leaked a tiny bit once! They're also buy 2, get a $10 gift card this week!
The Hubs is always wanting me to budget with him. I'm not a fan, but I figured if we want to pay for these kids to go to college, or have cars, I better get on it. We downloaded the EveryDollar app from Dave Ramsey and I love it. It really keeps you in check, having to put every single purchase in! It's been great to really see how much we're spending and saving. It's a free app, so give it a shot!
I'm trying to Snapchat a bit more, because I think it's fun and my kids like it! Cooper is always saying, "put that on Snapchat! Haha. Look me up: stilettodiapers!
Hope you're having a great Thursday!