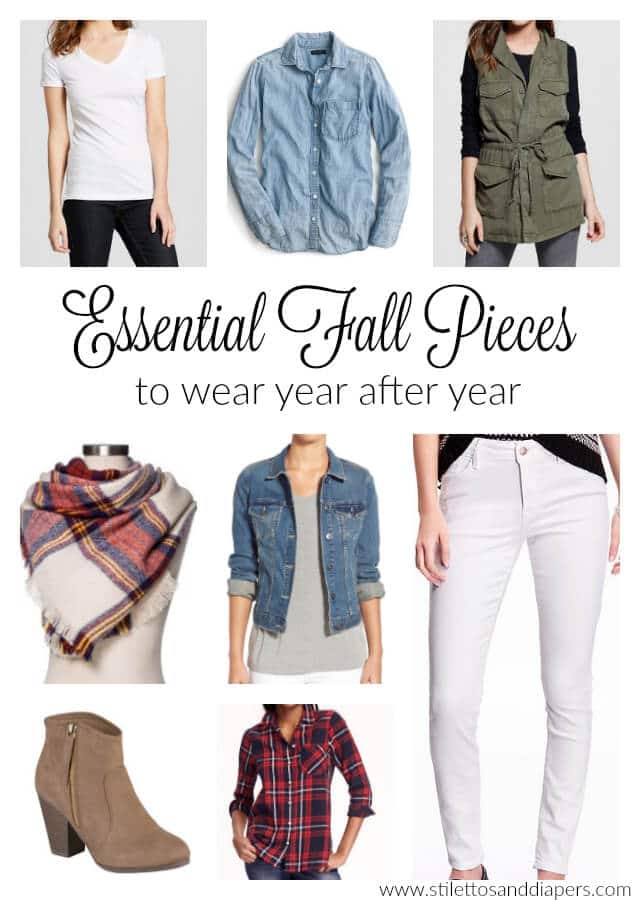 My mom always told me to invest in quality pieces that I could wear year after year. I never liked the idea of that, because I wanted to spend a smaller amount and be able to buy new trendy pieces in the different seasons.


After many years of wearing the same size now, I have pieces that have gotten a good workout. I think everyone needs these fall essentials in their closet and I'm showing you how some of my favorite fashion inspirations style them.


Denim Jacket


I've literally had the same denim jacket for over 10 years and I wear it often. Pair it with a dress or maxi to transition into fall, or with a pair of dress pants or moto leggings.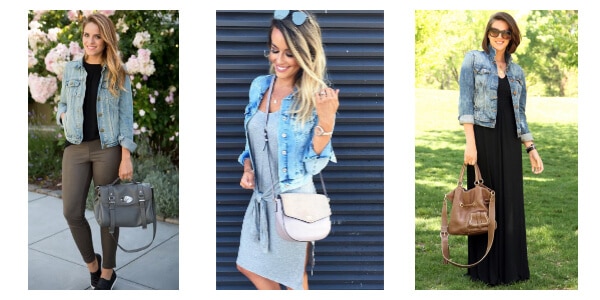 Chambray Shirt

A chambray shirt is not only great in the spring or summer, but is your fall bff. Try it around the waist of a dress, layered under a blazer, or open as a jacket.
Brighton The Day | Elle Apparel | The Sweetest Thing
Shop chambray shirts:




White Skinnies


White jeans are not just for summer anymore! Tons of people are breaking the fashion "rules" and wearing white in the fall and winter. I love the all white look with a denim jacket, pairing with a cozy sweatshirt, or going all neutral with tan booties and jacket.
Tan Booties


With skinny jeans, a swing dress, or shorts, tan booties are a fall favorite. I love the lighter tan color, because it can work with browns or blacks.




White Tee


This one may seem crazy, but having a great fitting, white tee is a must have. I think the best one has more of a boyfriend fit (I always size up). You can tuck it in the front of your jeans and pair with a jacket, or on warmer fall days, wear it solo with a pop of color around your waist.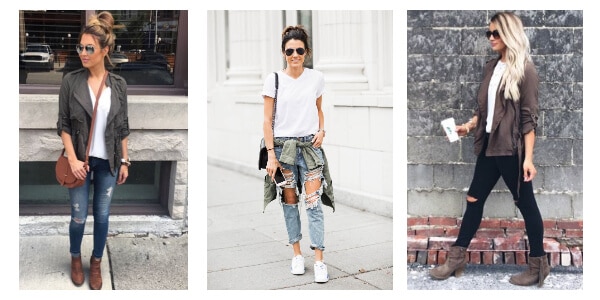 Military Vest


The possibilities are endless with this a military vest. Put it over a dress, wear over a fitted tee with jeans, or dress it up a bit with a white button down underneath. I think it's great in the south when you may need another layer, but don't want to get too hot.
Merrick's Art | Pink Peonies | With Love From Kat
Shop military vests: