This post is sponsored by Lidl, but all opinions are my own. Thank you for supporting the brands I love! 
I always thought I'd have a little girl that I could dress up with and do the whole matchy-match thing. What I didn't know, is that I would have all boys and love dressing them up just as much! Theres something special about the mother son bond and I love being the lone gal in the house!
This week, I got a package from a new to me store, Lidl. If you've heard of it, you may be confused right now, since it is in fact, a grocery store! They've recently expanded from Europe into the US and we are getting several stores here in North Carolina. I was so excited to learn that not only are they a grocery store, but the type of store were you can stock your fridge and your closet, buy your mom a gift and grab some seasonal home decor. I don't know about you, but a one stop kinda shop fits really well into my mom life!
One department I'm particularly excited about, is their Pure Collection baby clothing line. I got some onesies, shirts, sweaters, stuffed animals and lovies. All are 100% organic cotton, incredibly soft and have adorable little details. My favorite piece is this bear knit jacket (available in sizes 0-2m, 2-6m, 6-12m, 12-24m) that Lincoln is wearing. He loves "being a bear" in it and I can't wait for the weather to get a bit cooler for it to actually be appropriate for him to wear it for more than a photo shoot! His striped onesie as well as his striped tee below are also from the Pure Collection baby line.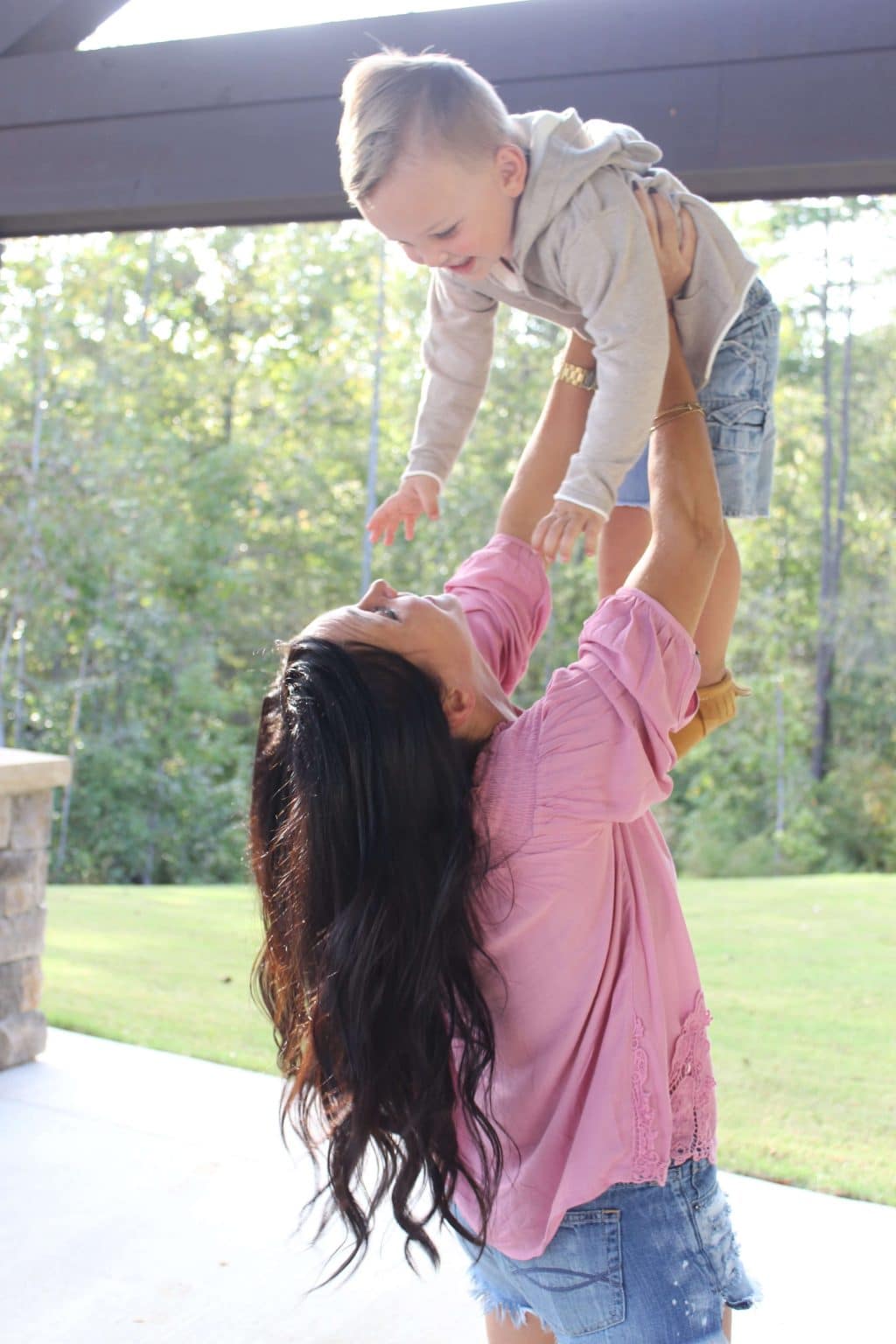 Here is a sneak at some more pieces and the cute details! They would make such a perfect baby gift!
Molly: Off the Shoulder Top | Shorts | Sandals
Lincoln: Striped Onesie: Lidl | Bear Sweater: Lidl | Striped Tee: Lidl | Denim Shorts | Moccasins
The Pure Collection goes into all Lidl stores on Monday, October 9 and will be available while supplies last. If you want to know more about the baby range, you can find out more here and you can also enter to win a year's worth of diapers! Find your closest Lidl store here!