Oh September! The month that our wardrobes turn to fall colors and we wear layers when it isn't hot enough! Hehe. At least this year, being in Michigan, I will have more reason to layer on all the fall goodness before I usually have in the past! I have another big order on the way this month, but have so many pieces I haven't shown you yet, so I'm going to split this month up!
Fall Amazon Fashion Finds
I wore this romper (that looks much like a dress) out on date night last night. I can't tell you how many compliments I got! This one zips in the back, has elastic in the wrists and a front snap to keep the chest area closed, if you'd like. I am a huge fan of this comfortable romper and know I will wear it tons. It truthfully might end up in our fall family photos!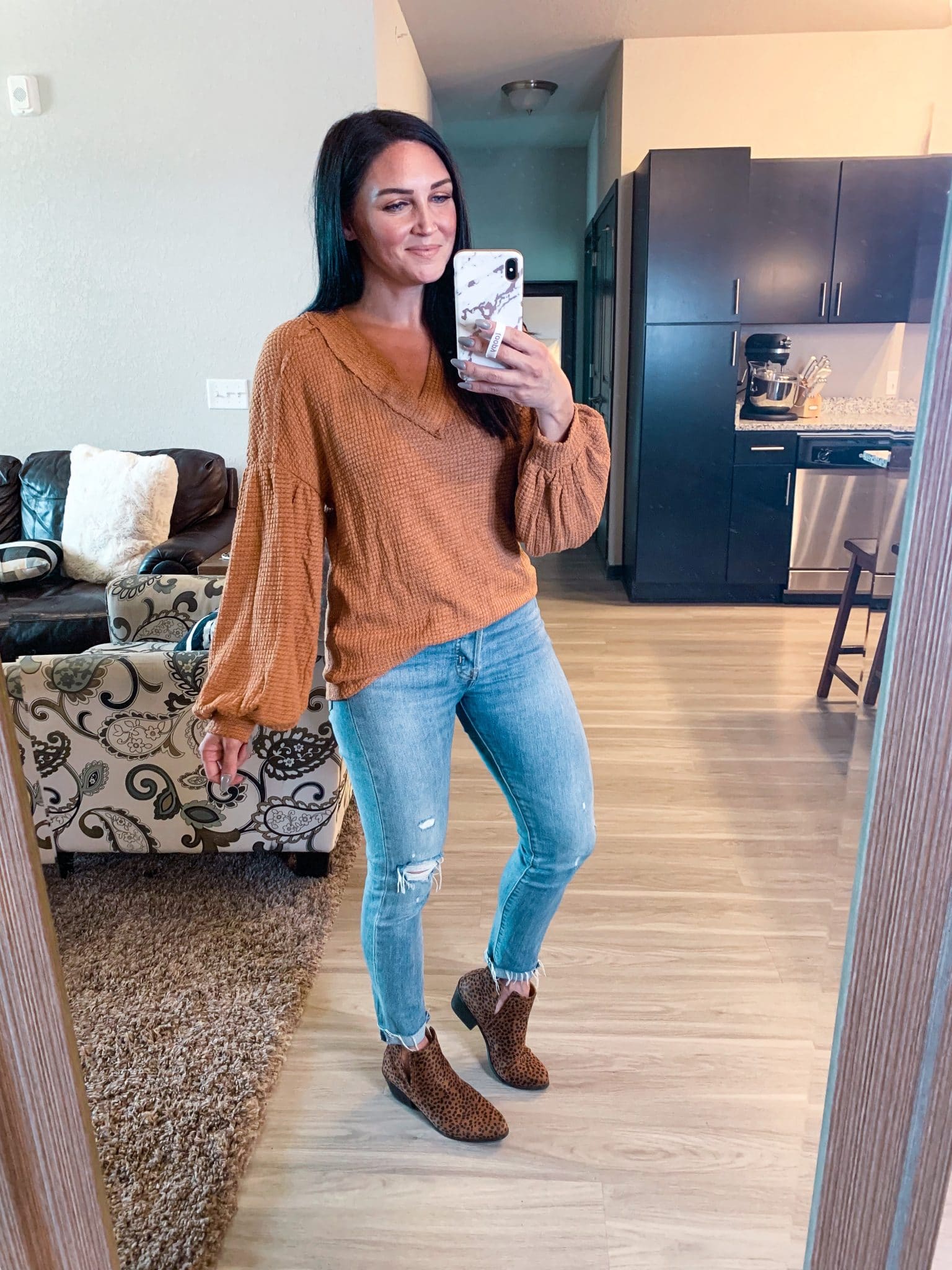 Loving the color of this top that's a perfect weight for fall. It's a good mix between a shirt and a sweater and comes in a bunch of pretty fall colors.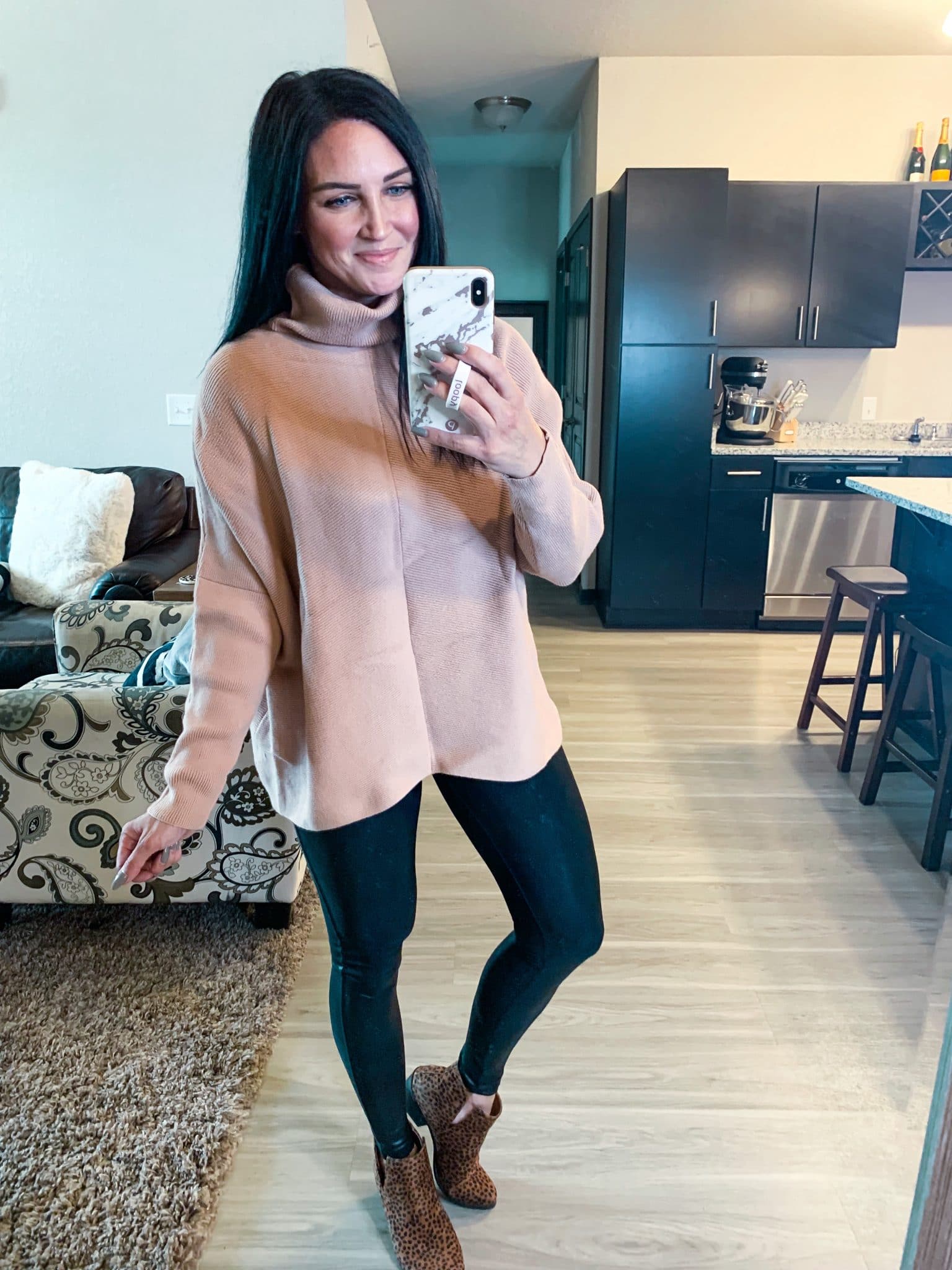 This is my second one of these sweaters because I love it so much! It's hangs longer on the sides and is prefect with leggings. As of the time of this post, it's on sale plus an extra coupon discount.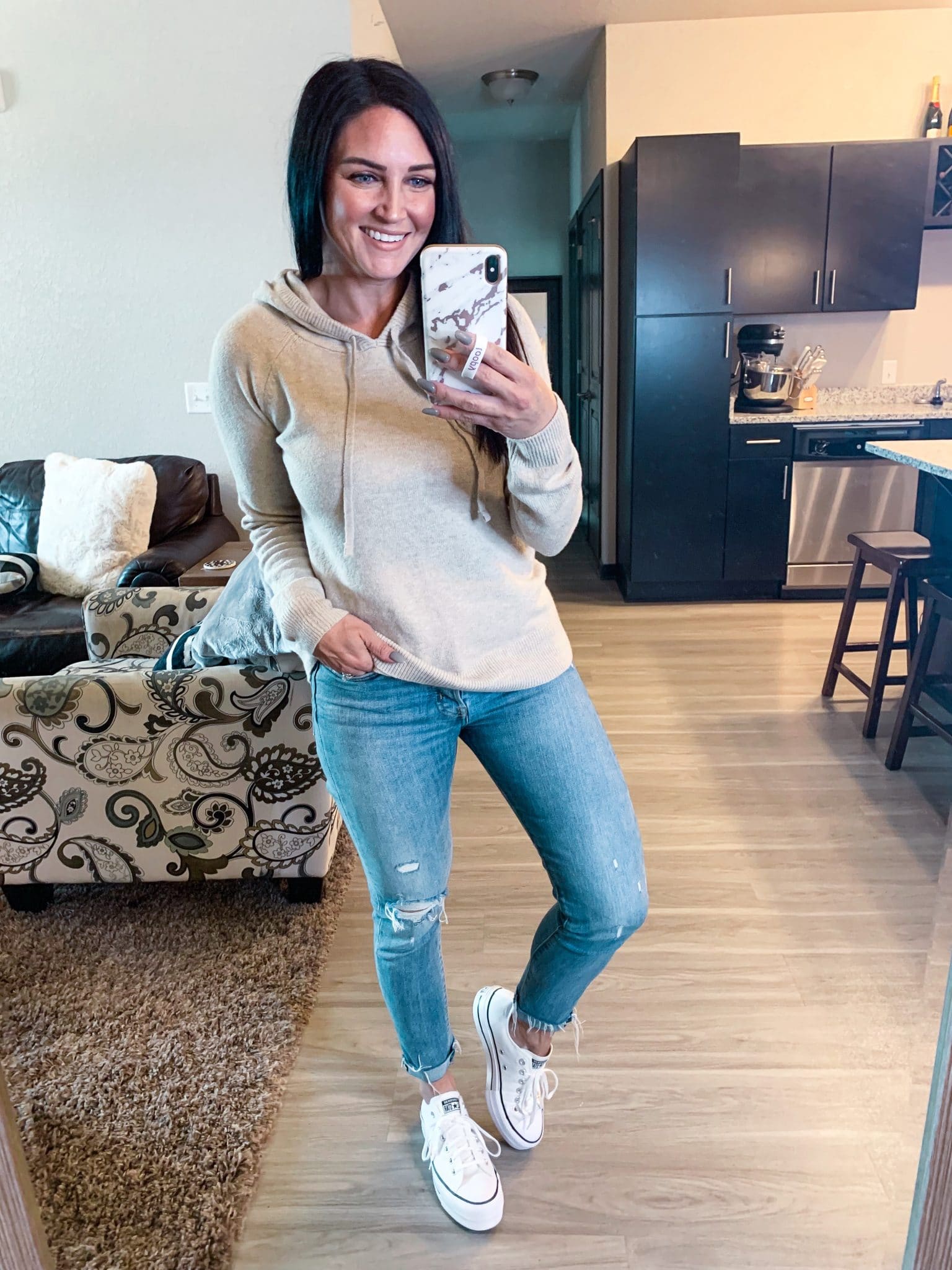 I love the weight of this sweater and the way it fits. It's casual, but has a bit dressier look to it with the sweater material. It comes in some other great colors too, including a gorgeous caramel!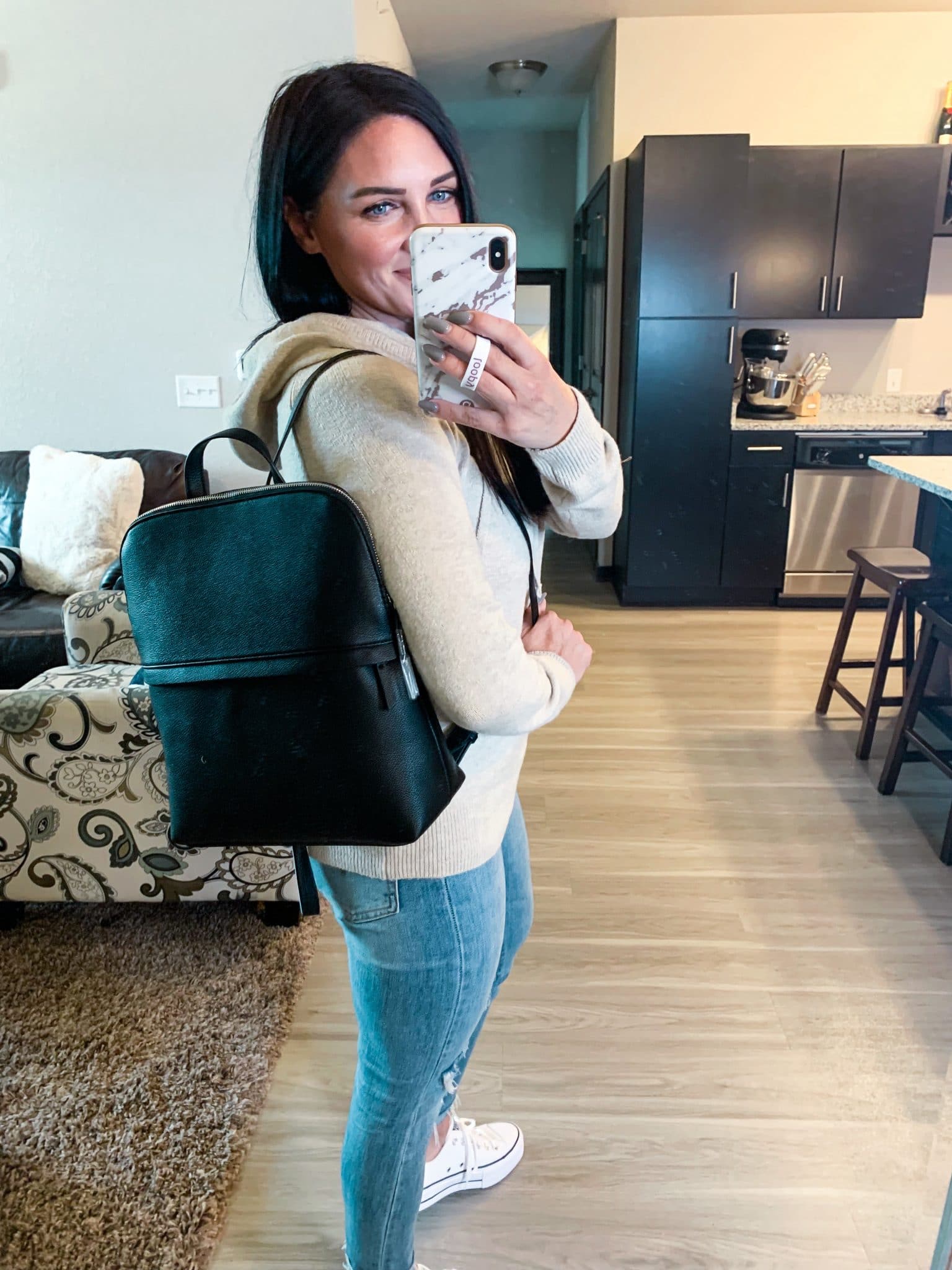 I was needing something a tad bigger than my crossbody bags for when we go out as a family and I'm left carrying everyones stuff! This backpack is a perfect size and has a few interior and an exterior pocket.  It comes in a few other colors and is a great price point.
This dress comes in a bunch of colors, but this caramel and I are going to be a thing for Fall. The dress has a bit of jersey stretch, without being clingy at all. There are small side slits and the back length is a bit longer than the front. This is a great piece for now and later!
This stack is super affordable and goes with so many outfits I have! I love the black and gold combo. They aren't connected so you can wear as many or as few as you'd like at once.
This set is simple, yet really pretty. It comes in a 2 piece set, with one chain link and one monogram bracelet.