I'm not sure about y'all, but this Monday morning came way too fast! We had a super busy weekend, of all fun things, but it did tire me out for sure. Lincoln turned 8 last week and I can't believe my baby is so grown! He is such a sweet and loving wild man and he has rounded out our family perfectly. On his actual birthday, we celebrated him as a family with presents and a day trip to the beach, per his request. This weekend, was his Birthday party. It's so fun seeing your kids surrounded by all their friends!
Lincoln had been asking for a party at our local trampoline park. I honestly tried to talk him out of it because y'all know I love throwing theme parties! But he really wanted the Marvel room at this place and we went with it. I will say, it's super easy to have a party there, leave the mess and come home to your clean house! We all had a blast, but I am feeling every bit my age after racing 8 year olds on the ninja warrior course, playing dodgeball and jumping like crazy.
Just before the weekend, I went flower picking with a friend. I had never done anything like this before and it was so nice! You pay for a ticket and get a mason jar to fill with whatever flowers you want. We picked TONS of beautiful flowers and I split them into 2 arrangements. I keep discovering such cool things about southwest Michigan and will be back for more flowers in the future!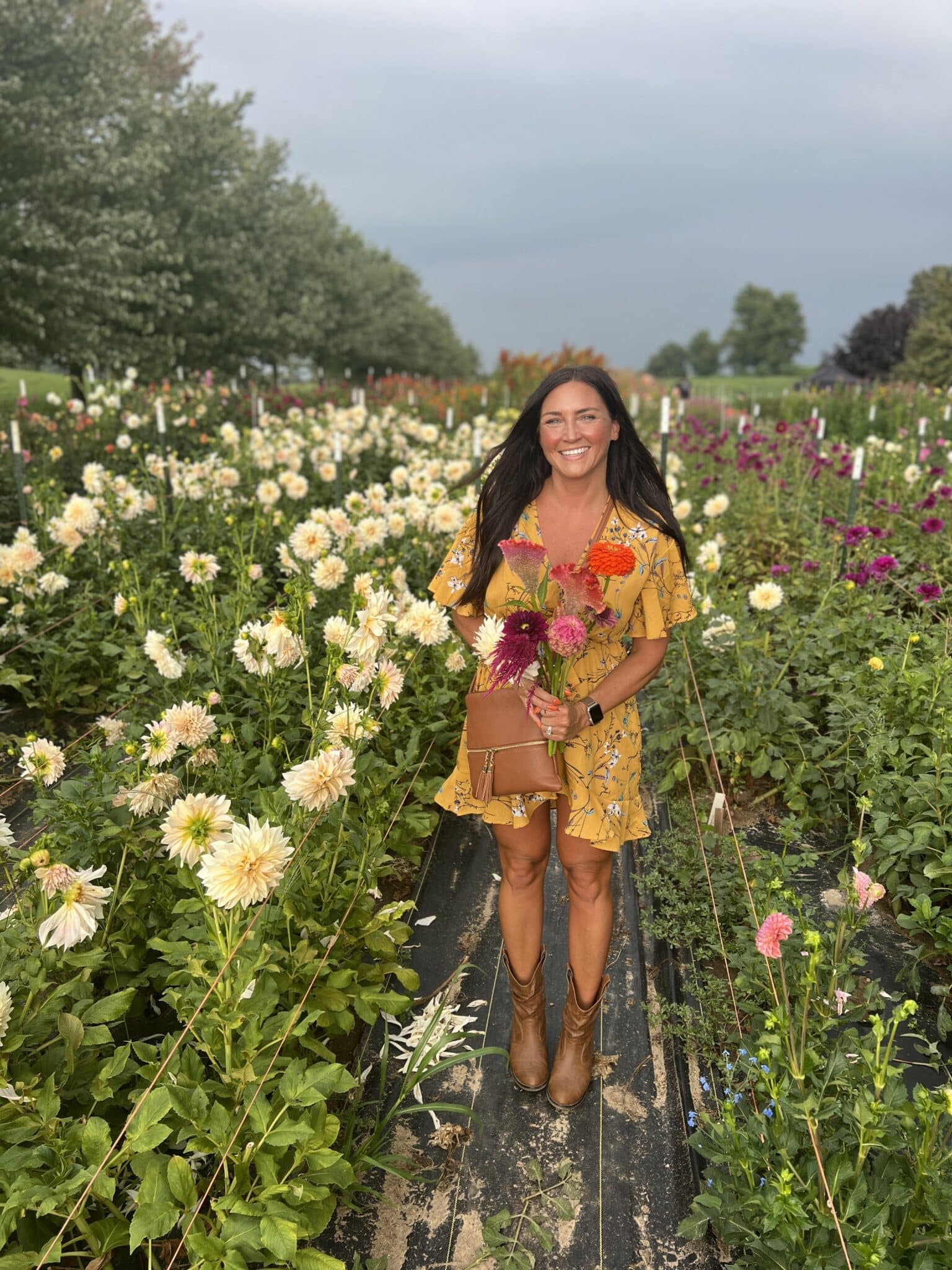 Callan decided to give football a try this year and his first game was this weekend. It was so fun to watch him play! I literally am clueless about the game, so I need to watch as much as I can and learn a bit. I asked The Hubs 4700 questions during the game and still can't tell you the positions he was playing. Haha.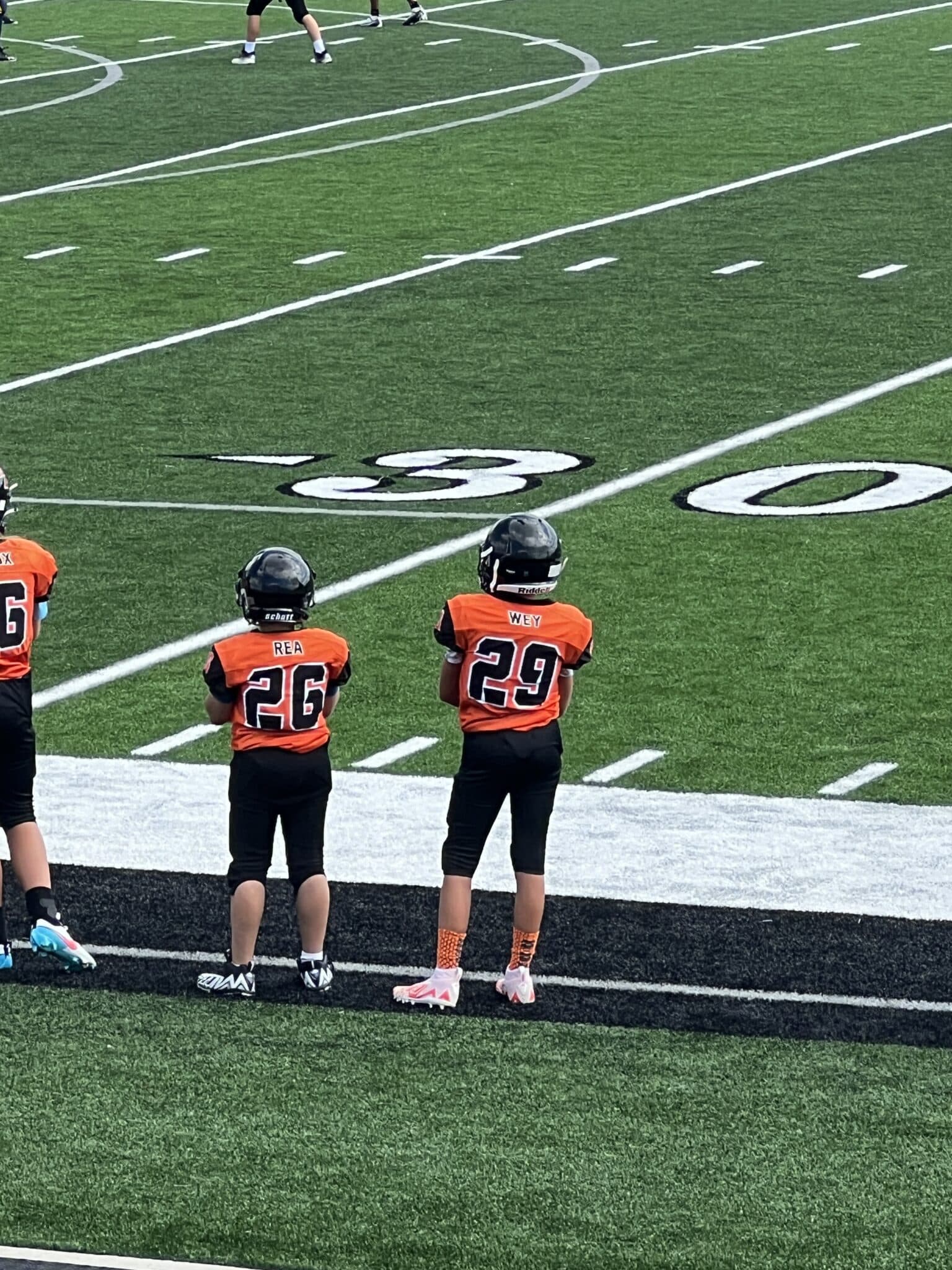 But, I did design some merch for my time as a football mom! "In My Football Mom Era" sweatshirts and tees are available in my Amazon shop and there are several colors to choose from!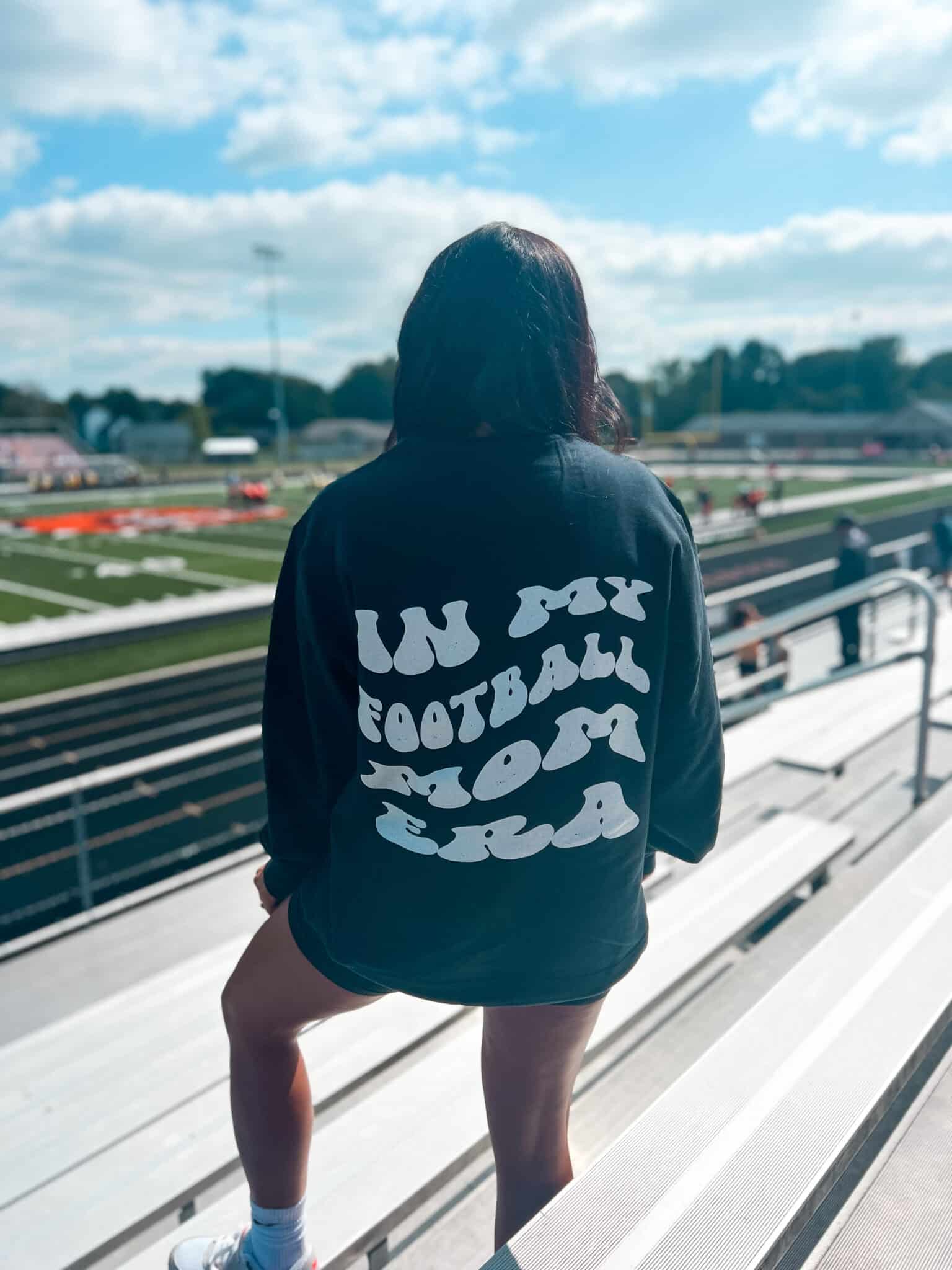 We had a couple different events over the weekend that I cooked for, plus just some family fun meals. My little garden is pumping out the tomatoes and basil, so I had to do some bruschetta and a caprese salad in a simple charcuterie board I made.
I've heard so much abut the new Chick-fil-a pimento cheese sandwich. Have you tried it? I was running errands and went to do a quick online order of one to try. When I pulled in, the restaurant was closed for renovations! It was my sign to try it myself! I actually bought the Just Bare chicken fillets on accident, thinking they were the nuggets. We had them in the air fryer for a last minute quick meal and they were delicious! I'm going to keep getting them for an easy sports night meal. I put pimento cheese, pickles, jalapeño and hot honey on mine and it was literally amazing.
Last night was grilled pizza night here. It's the easiest way to make pizza and is always fun for everyone to top their own however they like. In the recipe, I show melting the cheese back on the grill, but now we just finish in the oven to keep them from getting too dark. If you haven't tried this, give it a shot before winter!
Our floor installation is supposed to be finished tomorrow and I can't wait to get everything back inside and cleaned. I hope you all have a wonderful week!