Last week, we got to go to Ohio to visit my family. FINALLY! We haven't been together since last November and I was so anxious to see everyone. It wasn't nearly long enough, but we sure did enjoy the time we had together. We also squeezed in some family photos, all coordinating to my sister's color scheme requests!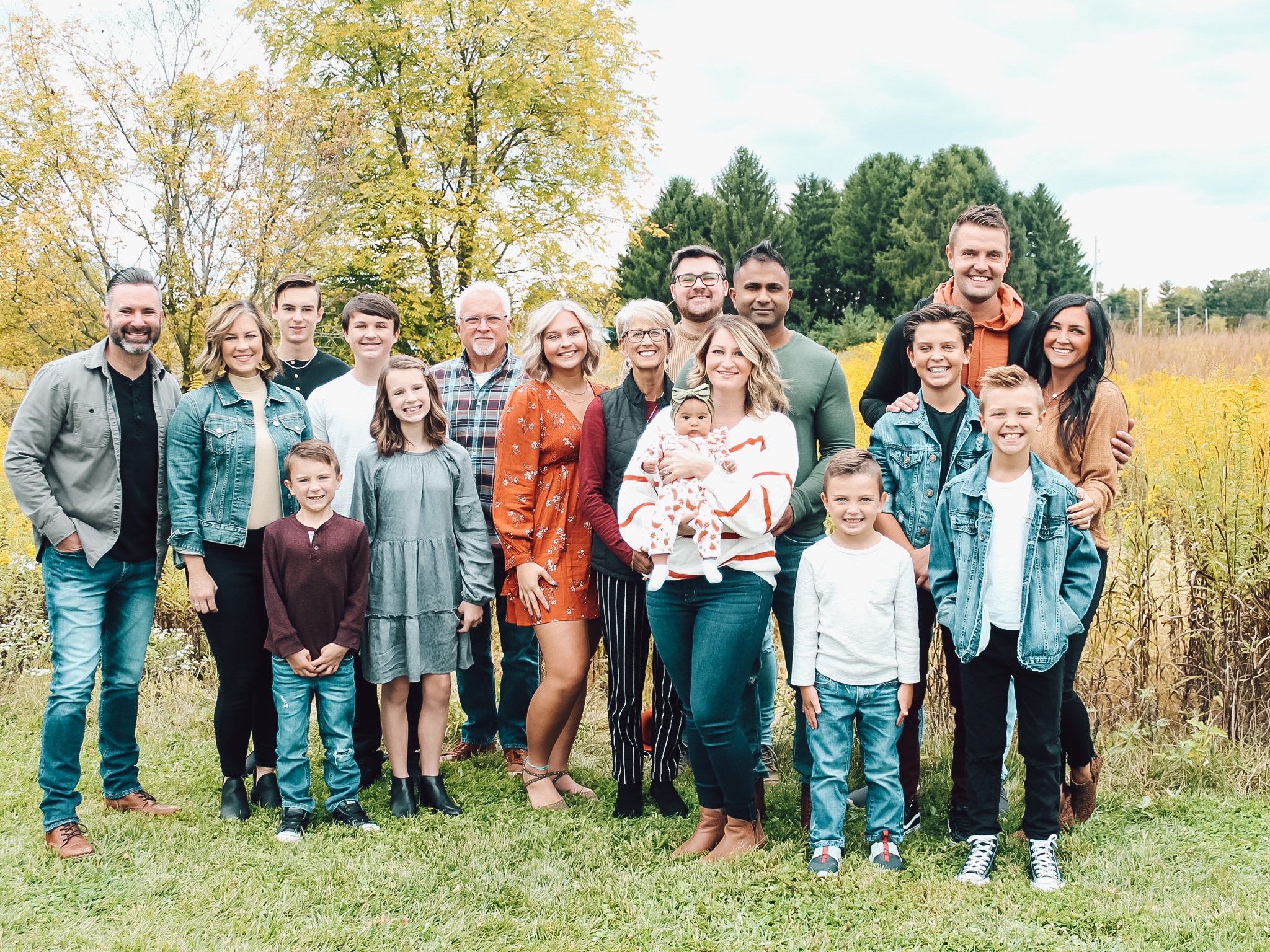 The purpose of the trip was to visit, but to also meet my new niece! She was born in August in New York City and I haven't been able to go because of all the restrictions. The were able to come out and it was such an exciting thing for us all to meet the newest member of the family!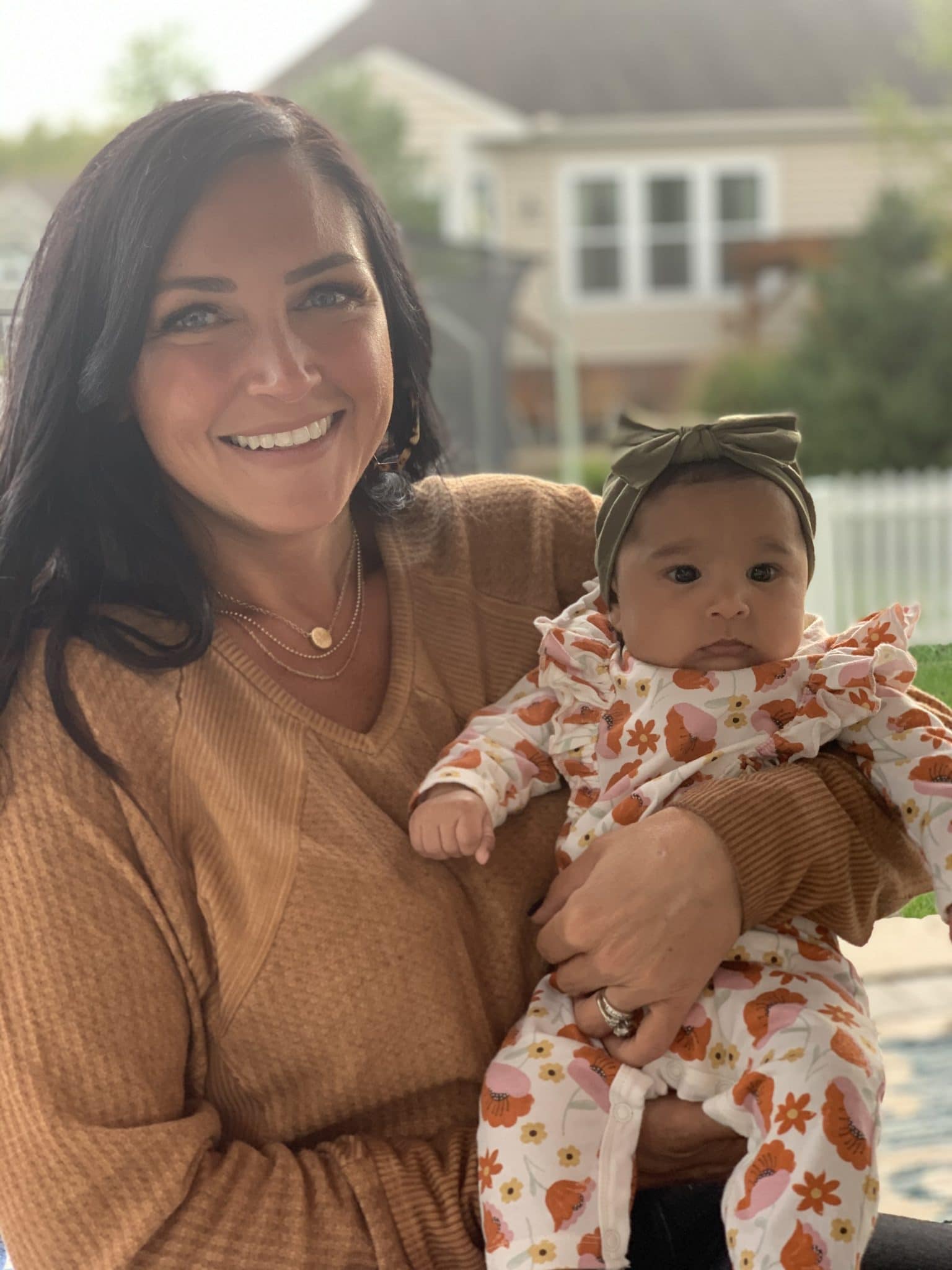 My sister's cat turned 1 and my sweet mom threw him a birthday party. I couldn't even believe it was happening, but she seemed pretty darn happy. My kids love animals and I really am not an animal person, so it worked for them to get their fill on the trip!
We spent time outside having a bonfire, singing to my brother's guitar playing, laughing hard into the wee hours and spent plenty of time hanging with the cousins.
My youngest sister also just moved up to Ohio and relocated her lash and hair business. She is AMAZING and I love having my lashes done by her! I'm at 10 days right now and they still look as perfect as the day she put them on! If you're in the Columbus, Ohio area, go check Shelby's Instagram page and visit her at J. Anthony's Salon and Spa.
I know there are many people that haven't been able to visit family in a long time. I feel really grateful that we were able to get that visit in safely and look forward to when we can do it again!