I may not be on my A-game with back to school shopping yet, but one of the first things I've gotten, is shoes. Cooper wears sneakers every day and it's really important to get him a good shoe that is supportive and comfortable.


I feel like it's also important to teach my children that the little things, even new shoes each year for school, are a luxury for many. Some children go to school with shoes that don't fit or are worn completely out. Some may not even be able to attend school, simply because they don't have any shoes. It seems so far out for the majority of us, but it's a reality right in our backyards.


This school season, Rack Room Shoes is raising funds through their annual Shoes That Fit campaign to provide new shoes to local children in need before the school year starts. I love that all of the money raised stays local, benefiting kids in your community.
How can you be a part?

– Do your back to school shoe shopping at Rack Room Shoes.


– Donate $5 or more in-store (or online here) to the Shoe That Fits campaign to benefit children right in your local community.


– In exchange for your donation, receive a colorable Shoes That Fit tote bag.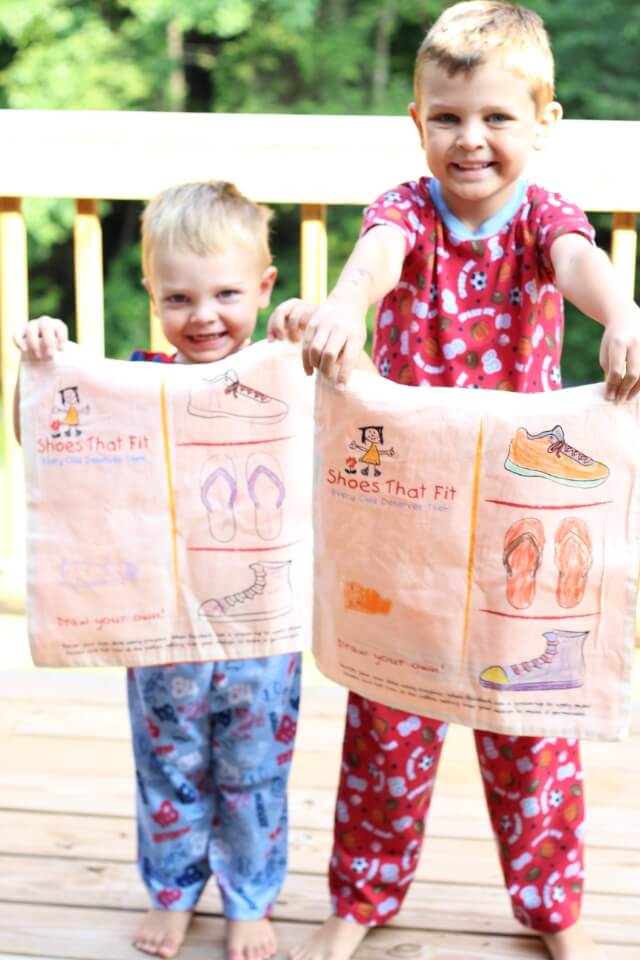 I loved coloring the bags with my boys and while doing it, talking about the children who don't have what we do. It's a great opportunity for the whole family to learn and give back!






Rack Room Shoes is a great place to do your Back to School shopping. Cooper picked these as his favorites while we were shopping: