The Good: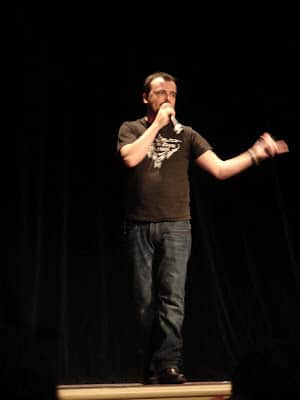 Scott is
Un-marketing
. He is a big deal on twitter…and he'll tell you. He has a hold nothing back approach to telling you like it is.
What does he say about blogging?
Frequency over awesome is not good
. People don't spread
meh,
they spread
awesome.
Get rid of the captcha.
Seriously, robots aren't trying to leave a comment on your blog.
Only 1-3% of blog readers comment
. Don't beat yourself up over how many comments you are getting or not getting.
Never let anybody steal your voice.

Brene Brown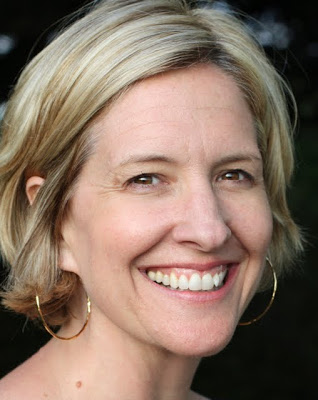 She spoke to us at Blissdom about vulnerability and shame.
Shame unravels the connection between people
. It makes you think you are not good enough. But it cannot survive being spoken.
Be vulnerable and let out your fears
.
Hit publish on that post that is sitting in your drafts.
Without vulnerability, there is no love, belonging, joy or authenticity
.

The Bad:
The need for this:
Brene created this concept to provide peace in the blogosphere and I think its amazing. The bad part is that its needed. That there is stealing of content, copying of ideas and disrespect.
Grab the button above from her site and join in the Free-Range Social Media.
We are a community of talented, opinionated, strong women. (and a few men) We respect and honor the work of each other. If you don't have the creativity to be uniquely you, do something different. We are committed to cultivate the community that we want to become.
The ridiculously awesome:
This group of 3 people set out on a mission: To change the world with love.
Every week, they drop a "love bomb" on someone in need. How? By people giving 5 minutes of their time, once a week, to complete the mission. We did a live love bomb at Blissdom. We crashed the blog of a sweet blogger that lost her best friend in a freak accident only days before. She needed to feel love at that very minute; and we gave it to her.
Time is one of the most precious gifts we have been given. Why not give 5 minutes a week to make a difference in someones life? I strongly encourage you to go and sign up. You'll get an email every Thursday with that weeks mission. 5 minutes later, you've done a good deed. You may have changed a life.
They also have monthly love bombs that support people financially. They find a person/family in need and the money they raise through donations that month, goes to the family. So go now. Give your time. If you feel led, give your money. Its an amazing cause that I am thrilled to be a part of. Know a person in need? Contact them. Follow these awesome people on Twitter, too. You won't be sorry!