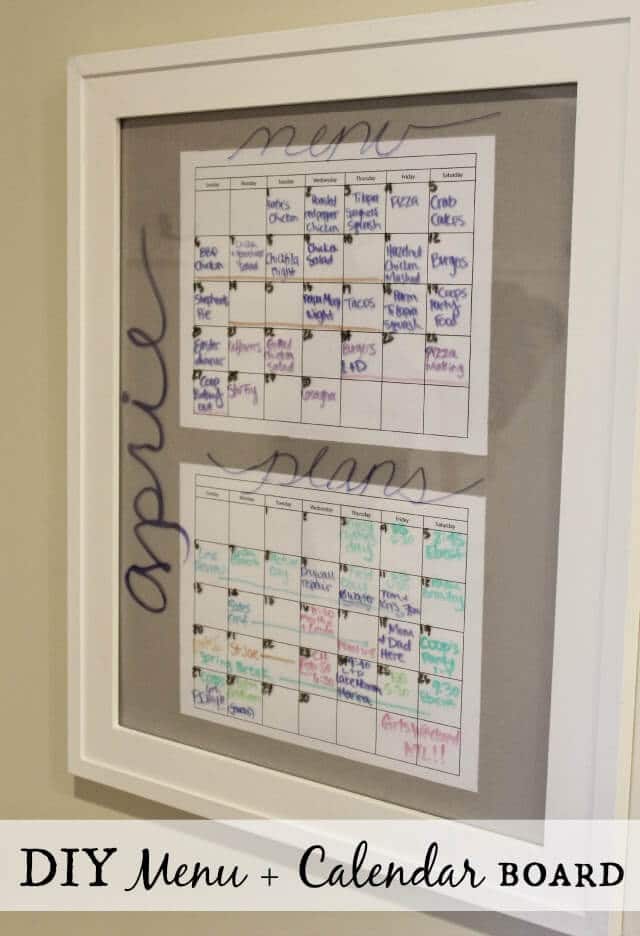 One of my favorite rooms in our house is the mudroom. I love the way it looks and how it keeps us more organized. I begged the hubs a lot for the built in. For what it is, I think it was overpriced, but definitely something we would have never done on our own.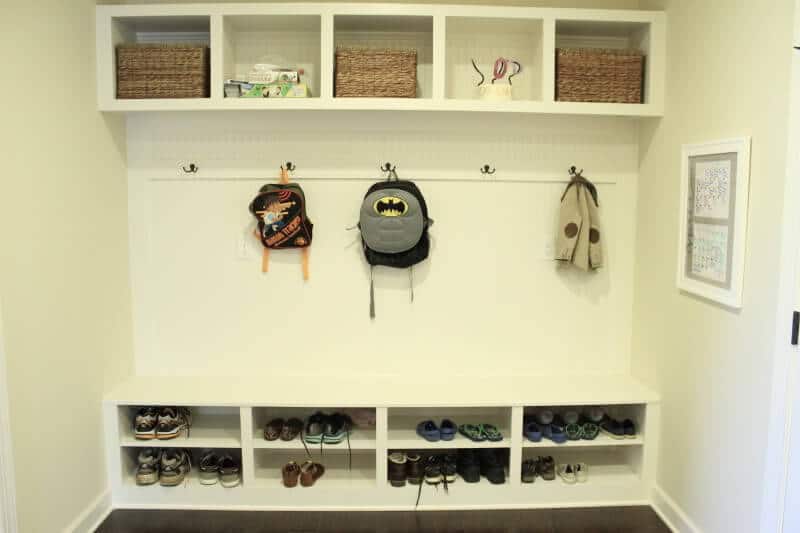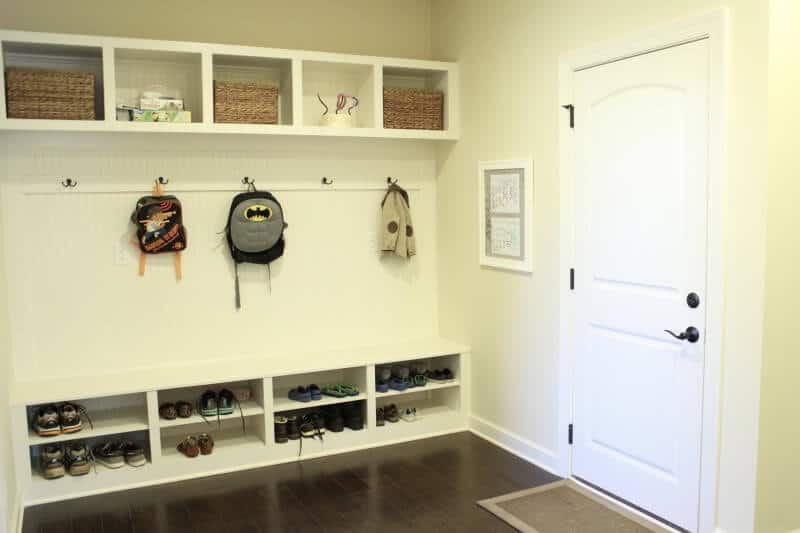 The laundry room is the messiest room in my house (always) but having it right off the mudroom makes stripping muddy clothes off of kids nice and easy.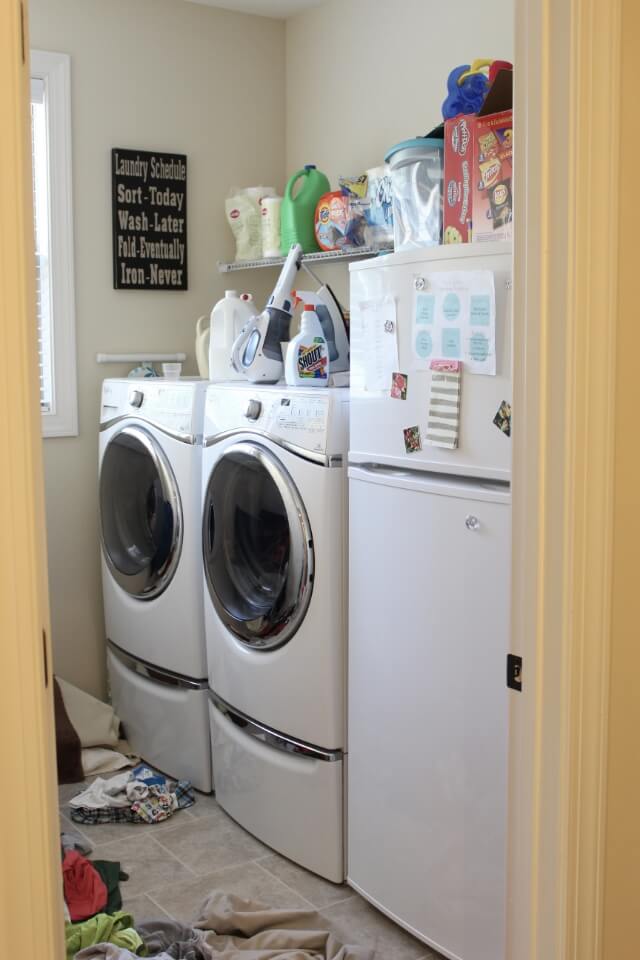 I had been wanting to make a menu board to easily plan our meals without having it hang on the fridge and the mudroom was the perfect spot to put it.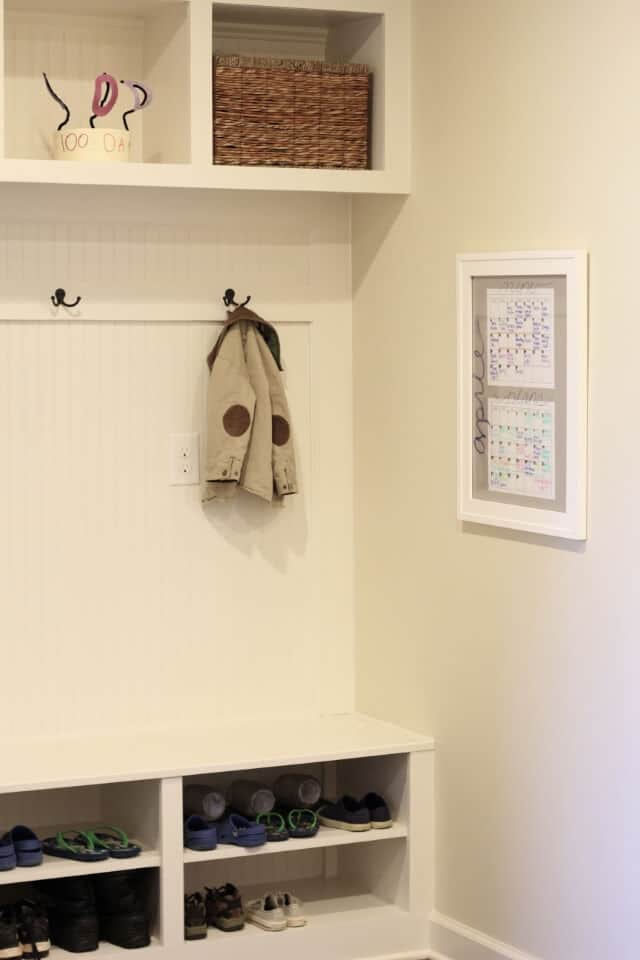 I started with a 16×20 frame that I got 50% off at Hobby Lobby and a piece of poster paper. I got the kind that is a little textured so it more resembles an actual picture mat. Then, I printed 2 blank calendars on 8.5 x 11 paper.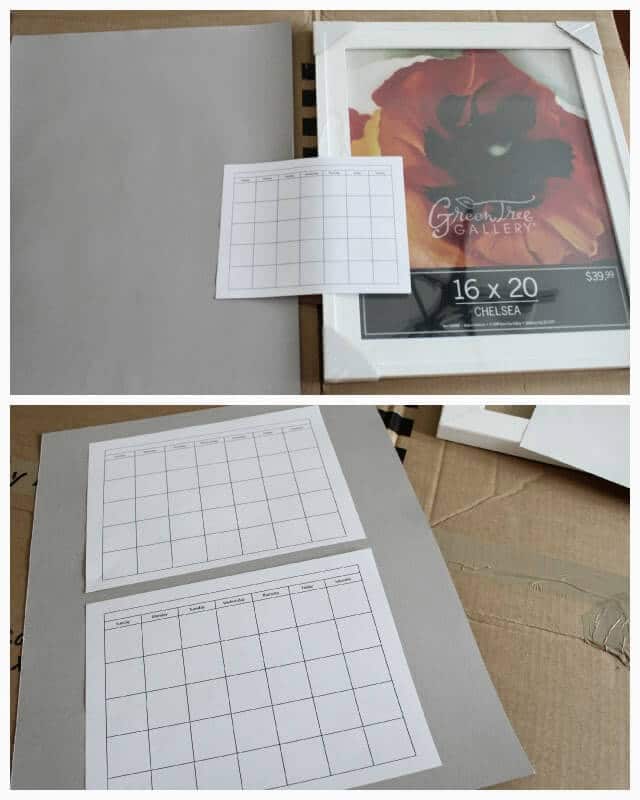 With the calendars as a size guide, I cut openings 1/4″ smaller than the paper itself. For this, I used a sharp exacto knife and pushed down onto some cardboard. You want to make sure you do one smooth cut, or it will look messy. Once your openings are cut out, tape the calendars onto the back.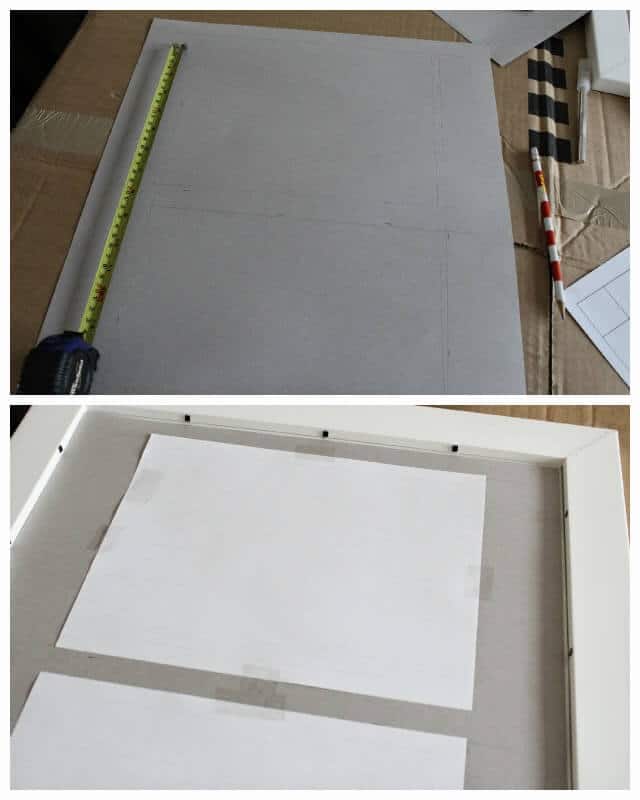 Once you hang up the frame, you can write on it! Start with your month and the dates. I used color coordinated markers for every family member. I also marked off when we have company or the hubs is traveling, so I know what kind of meals to plan. Having this board just 1 month has been so great already! Everyone can easily check to see what the meal is, or what kind of events are scheduled for the week.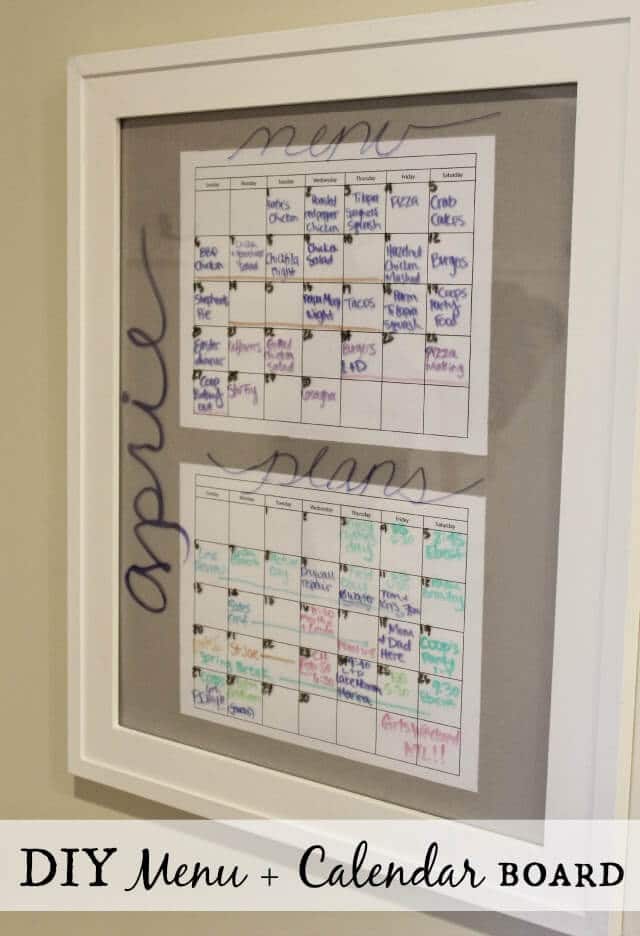 Soon, I plan to add more to that wall, including a mason jar cup holder to keep my markers in and a key holder so we can put our keys up once we come in from the garage. I'm also on the lookout for a bright color to paint my laundry room! I need one fun, wild room!