Pantone's color of the Year for 2013 is Emerald. I'm pretty excited about this, since I happen to love the color and own quite a few pieces in it.


I got the rare joy of running errands alone over the weekend, on a unseasonably warm (55 degree) day and this is what I wore.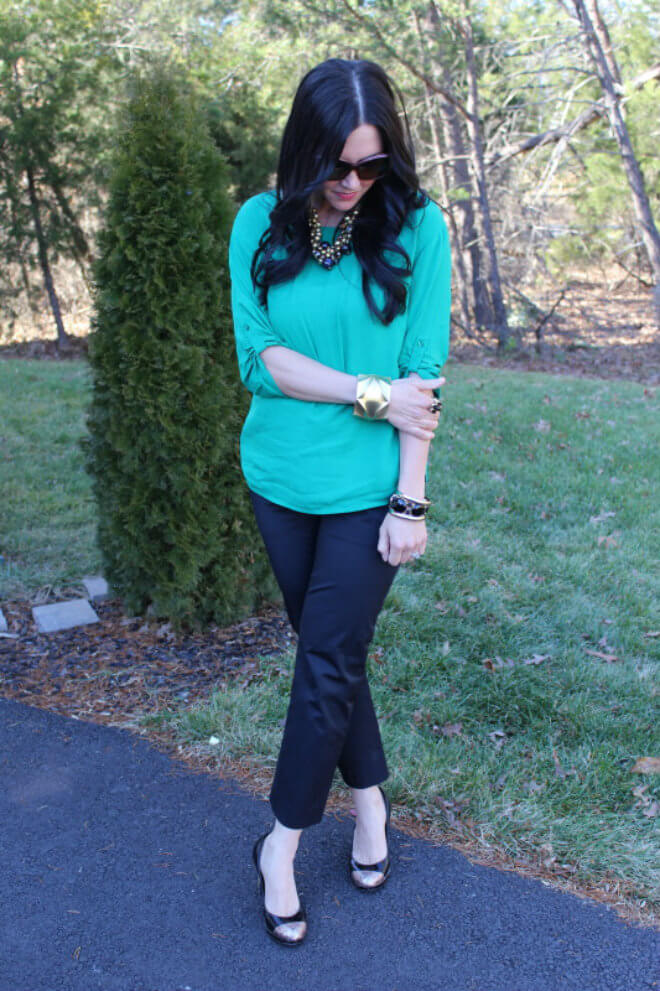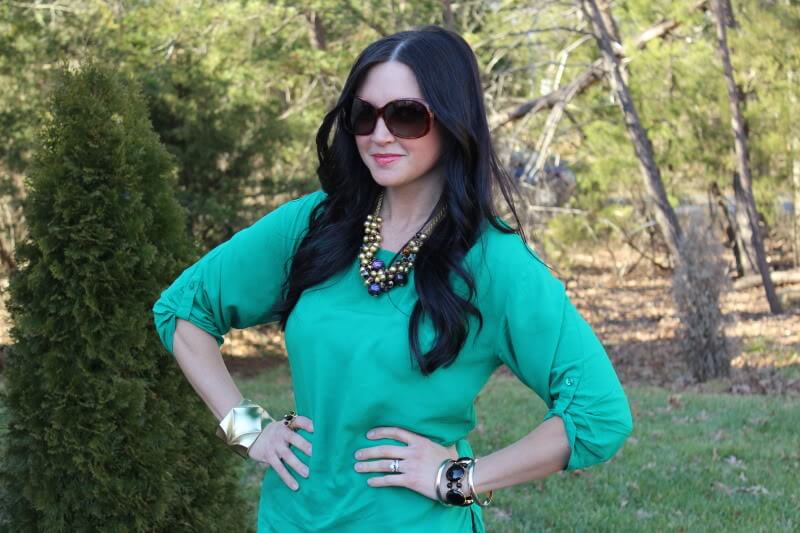 Ankle Pants: Oh, so ancient Old Navy (similar), Shirt: Old Navy (similar) (still available in stripes), Shoes: DIY here, Sunnies: Prada, gift, Jewelry: Molly Suzanne


There is really no need to talk about how much I regretted wearing heels when I was trying to shove a 50 gallon plastic tote in the back of my car. Usually, it would be no big deal. I have a huge SUV. But, it just so happened to have my double stroller, umbrella stroller and 2 carseats in it. Both the double stroller and the plastic tote fell out of the car at one point, while I was sweating and trying to move the seats around. Nothing like being quite the ridiculous show to the entire parking lot.


At least I embarrassed myself while well accessorized.