Happy Friday! We're still at the beach for a few more days and I literally never want to leave. We are here with my whole family, so we were able to sneak away for a date night last night! I wore this peekaboo maxi dress that is perfect to dress up or down!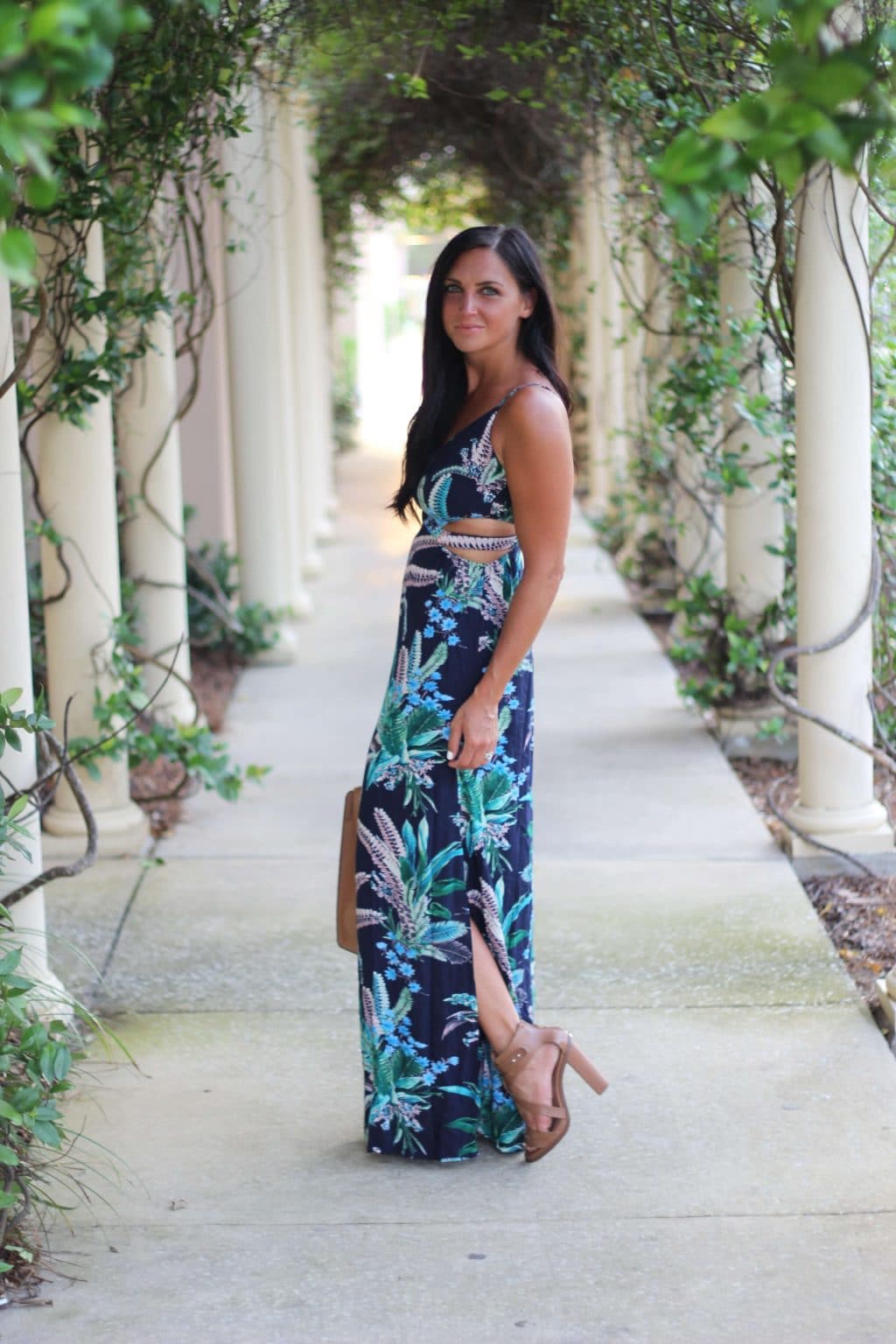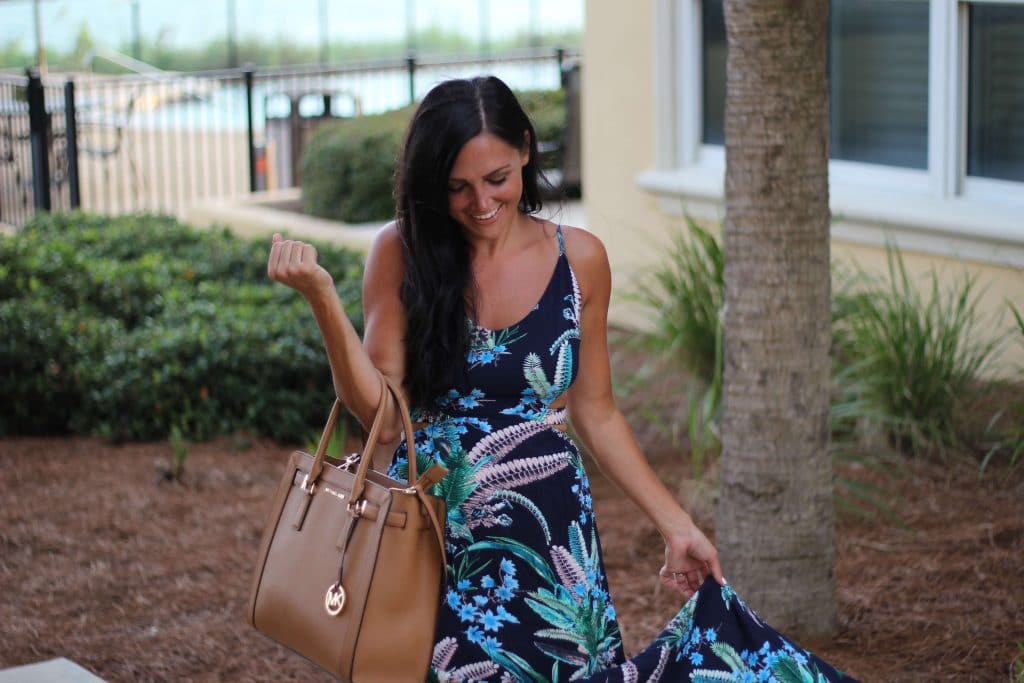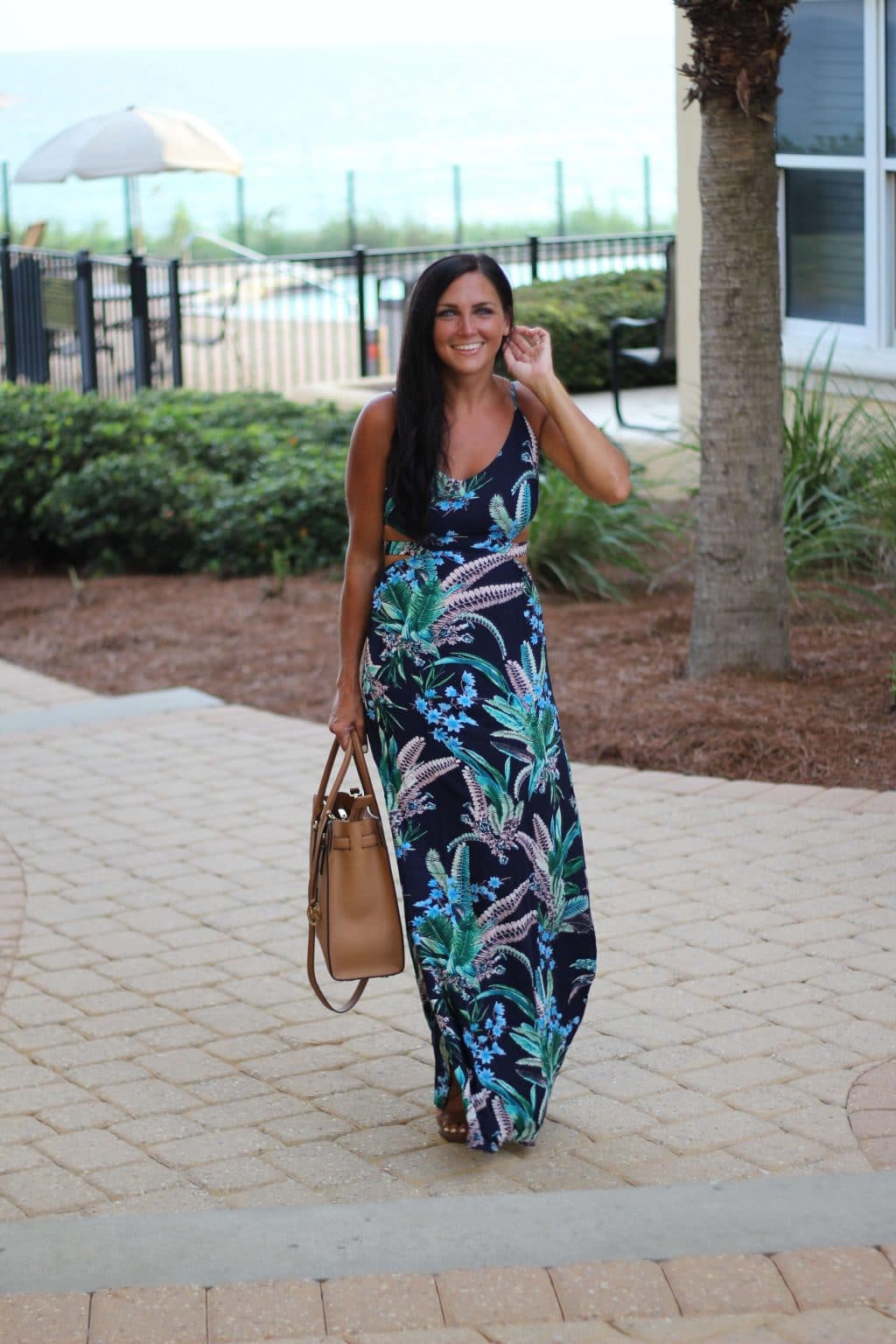 This is what happens when you're a fashion blogger and the mother of wild men!
Dress | Shoes: sold out, similar here and here | Bag

We tried a new place on the beach last night for dinner,
Surfing Deer
. We went 3 years ago to the same place when it had different owners. After being closed, renovated and reopened, we were really excited to try it! They still sell our favorite wine, Faust, and the food was absolutely delicious.
On top of amazing food, was the gorgeous atmosphere. We sat outside and had the best beach breeze blowing through. The tables out there are surrounded by water features and it makes for a perfectly romantic setting. If you're anywhere in the 30A/Destin area, I highly recommend you checking out Surfing Deer! (And eat the ahi tacos!)