We still have a few days left here, but there have been many good times already. Including cannoli ice cream.
Bridal breakfast the morning of my SIL's wedding.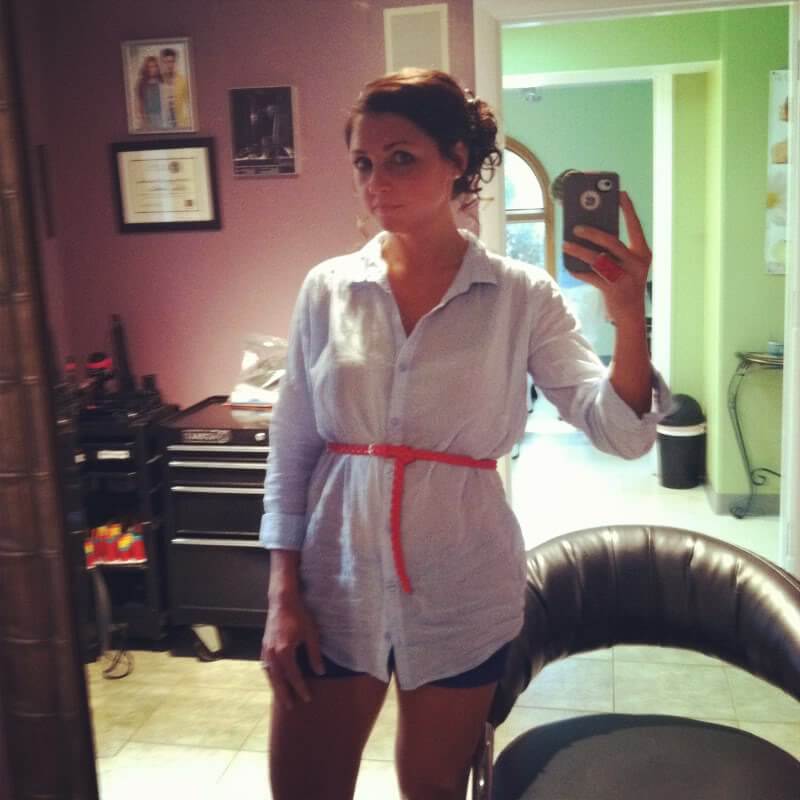 We somehow managed to get ourselves all pulled together to be at the wedding on time…but just barely.
My superstar, rocking the dance floor.
Babies trying to eat their way out of pack-n-play hell. The hubs left for a business trip for a few days and keeping 2 kids alone in a non-baby proof house is difficult, to say the least.
The in-laws and some more family went camping at a nearby lake. I decided sleeping at home was a much better choice while single momming it, but we went up for the day.
And had a nice, relaxing time playing in the sand, roasting marshmallows and swinging in the hammocks.