This shop has been compensated by Collective Bias, Inc. and its advertiser. All opinions are mine alone.
#Disney
#VillainDescendants #CollectiveBias
We had a Disney Descendants Villainous viewing party last week and I want to tell you all about it!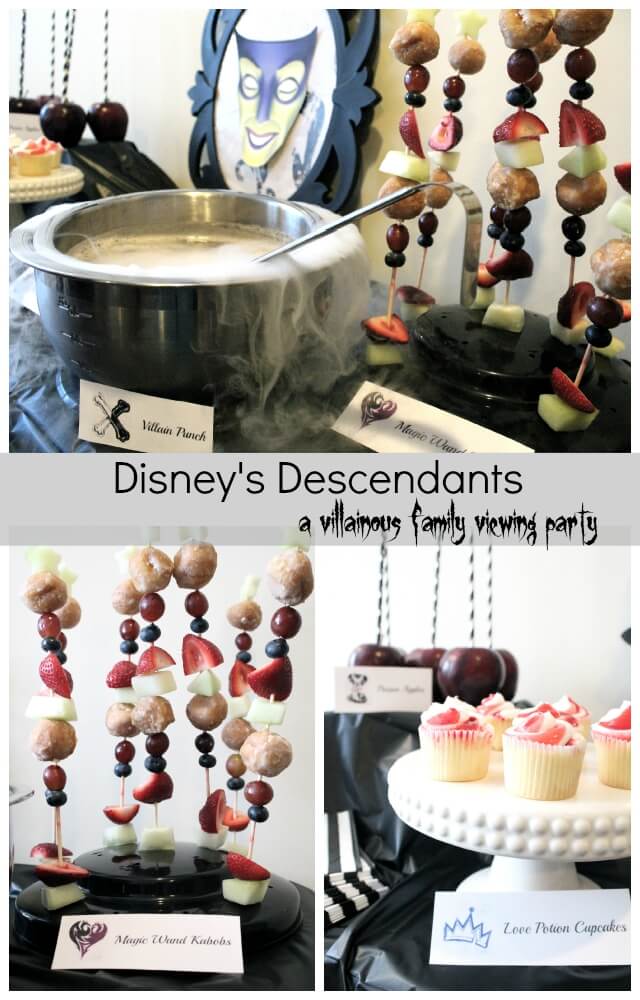 Our upstairs bonus room has always been the place to hang out, as well as our family movie night spot. Since having kids in school, staying up late on Friday and watching a movie as a family has been our thing. We have our old, yet super comfy furniture up there, as well as a pool and poker table. It's a fun spot to hang out.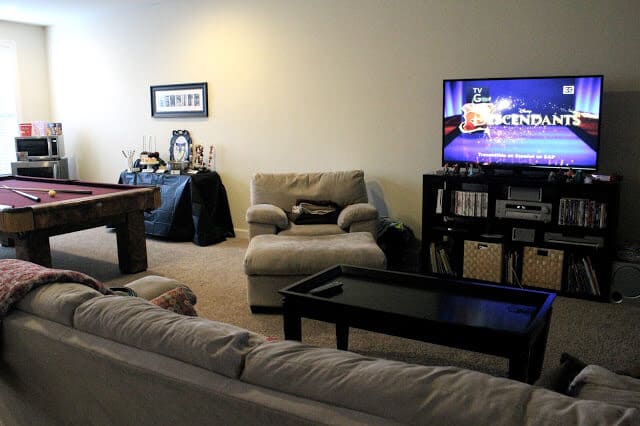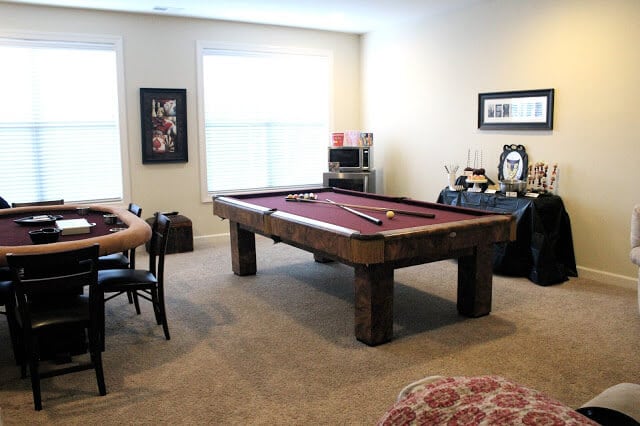 A few weeks ago, the hubs brought home a microwave from work and added it to the beverage center he put in the room. That took family move night to a new level when the whole room smells just like a theater from the popcorn!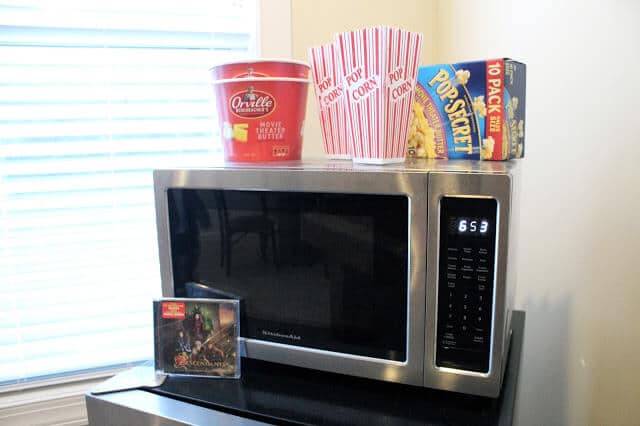 We all had really been looking forward to the premier of the new Disney Channel movie, Descendants, and I planned an extra special family movie night to celebrate.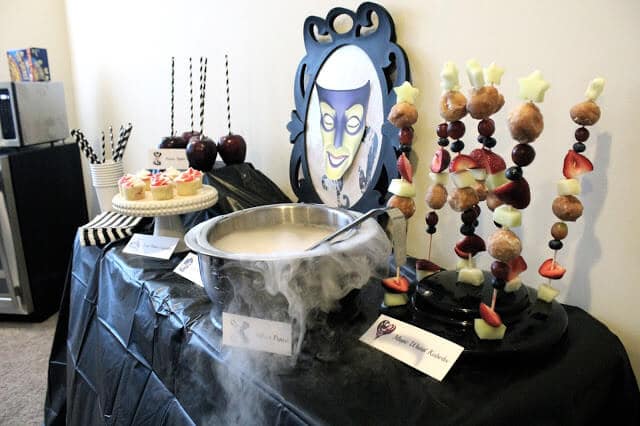 A little effort turned our viewing into a whole dinner at the movies experience, complete with the boys dressing as their favorite characters. I showed them pictures of the Descendants characters before we even saw the movie and they started digging in the dress up tote while I set up.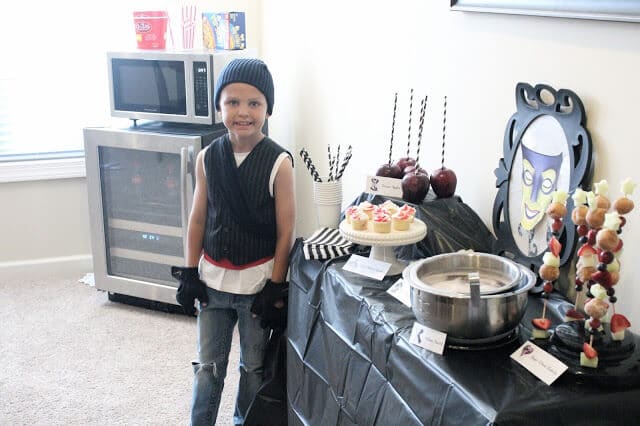 Meet the original Jay and Carlos once he got to prep school: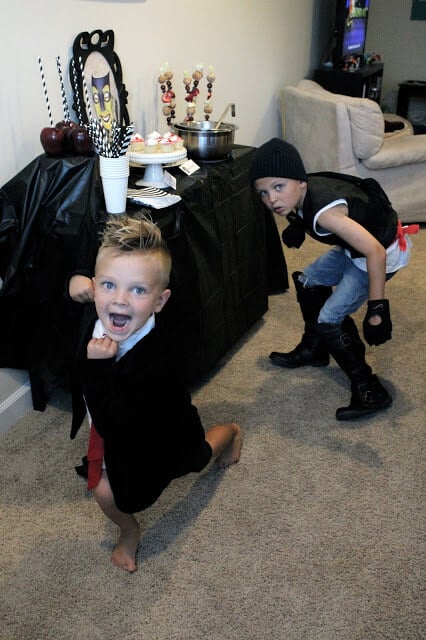 Our menu included:


Love Potion Cupcakes, which were strawberry shortcake swirl mini cupcakes
Royal Sandwiches, cut with crown and castle cookie cutters
Poison Apples
Villain Punch, served over dry ice for some serious oohs and ahhhhs from the boys
Magic Wand Kabobs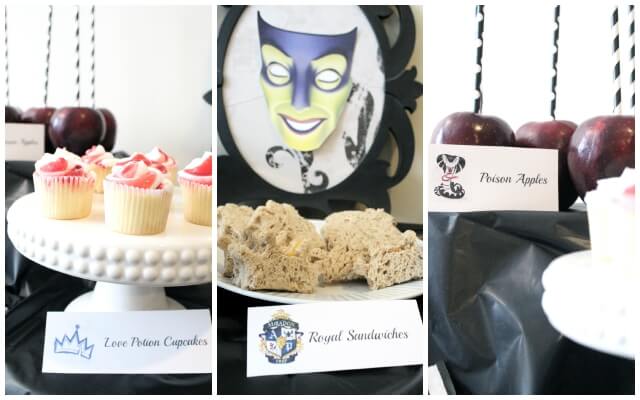 The Magic Wand Kabobs were a big hit and got my boys to eat a ton of fruit! I cut some honeydew into cubes for the regular kabob part, then a star piece for the top of each wand.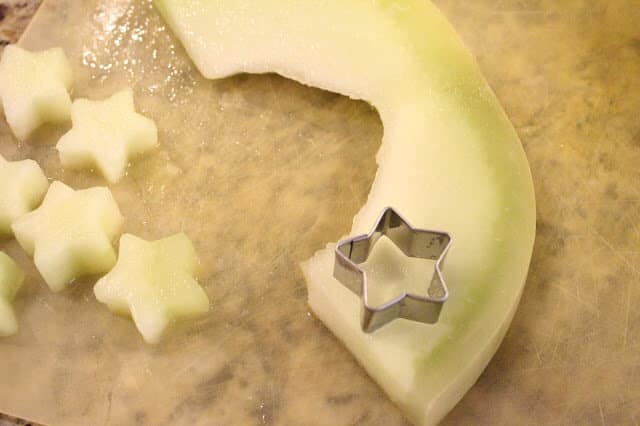 Using regular wooden kabob sticks, I layered strawberries, blueberries, grapes, honeydew and mini donuts onto the stick, then topped with the star shaped honeydew.
You could do this with any favorite fruits that you like and they would make a perfect food for any kind of princess, villain, or magical party!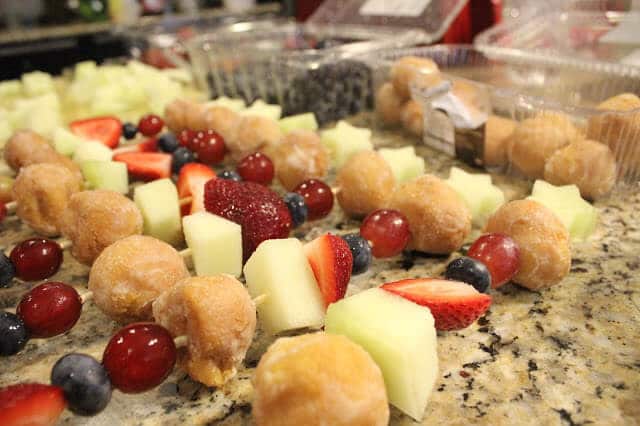 I stuck our Magic Wands into a cake pop display and they looked super cute!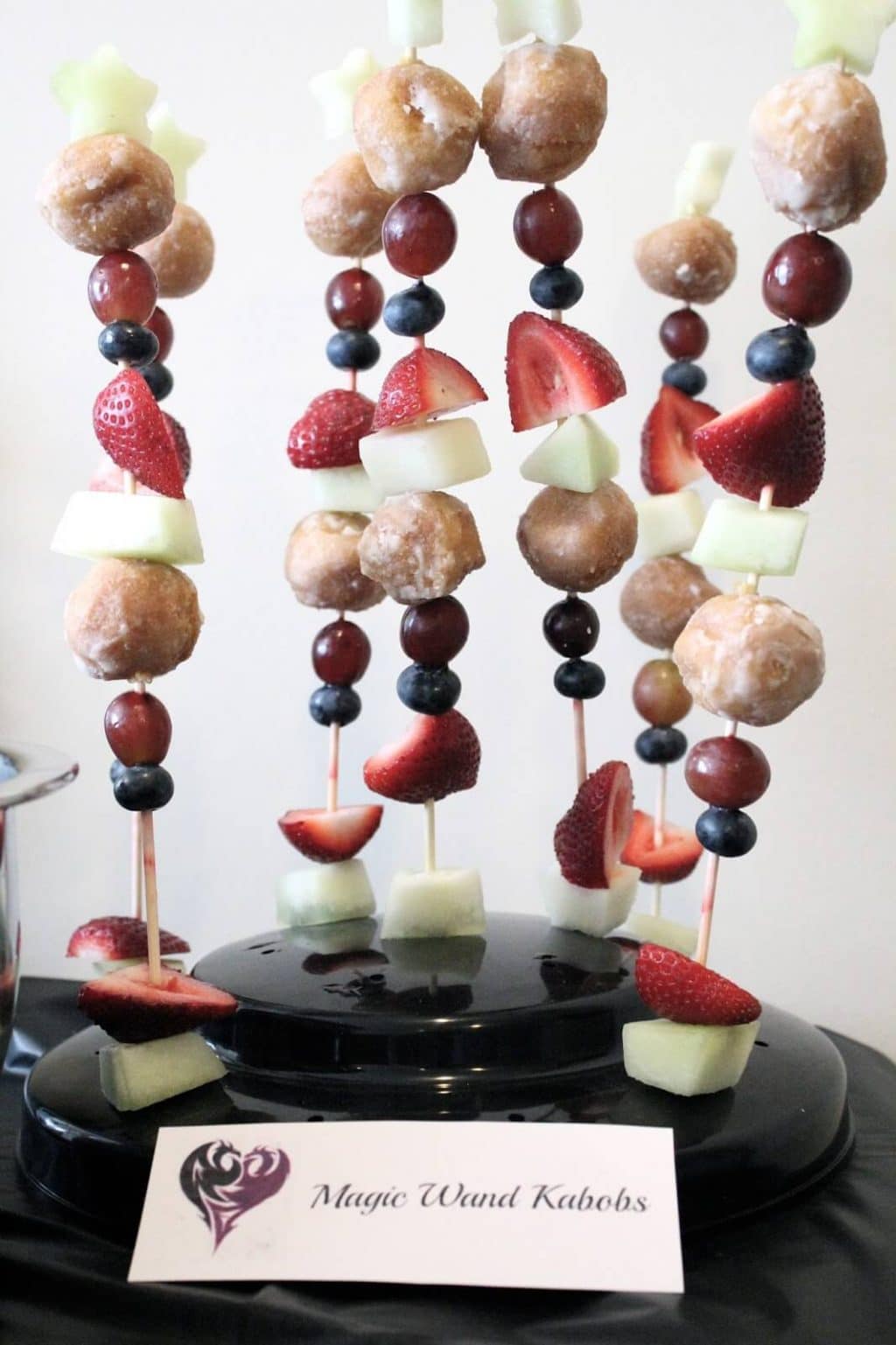 The Villain Punch was so cool and simple, too. My local grocery store sells dry ice, which I (carefully with tongs) put in a large bowl. I set a smaller bowl with the punch down in the large bowl and poured a little hot water around the edge to make the "smoke".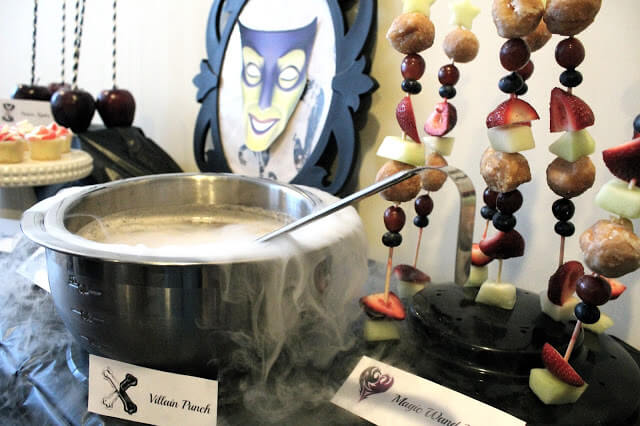 Let me just tell you, we had an absolute blast watching this movie. It really facilitated a fun, family movie night. The extra effort I took in making special foods and decorations may as well have been the moon as a gift to my kids. They were so excited about everything and they've totally fallen in love with Descendants.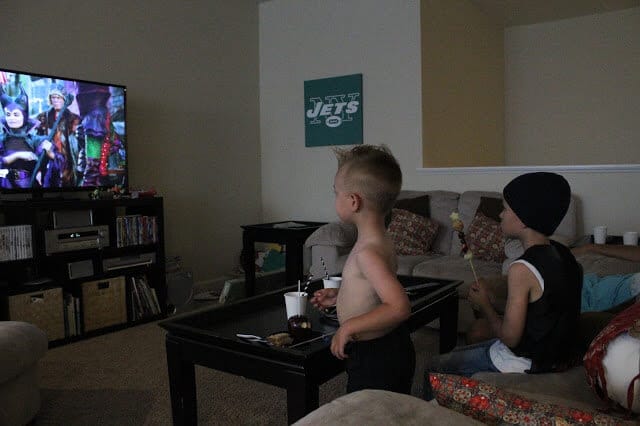 Which means I've listened to the soundtrack and watched the movie countless times in the past 5 days! Both are available at Walmart and if you didn't see it on the Disney channel, you should go grab it asap! It's a good one.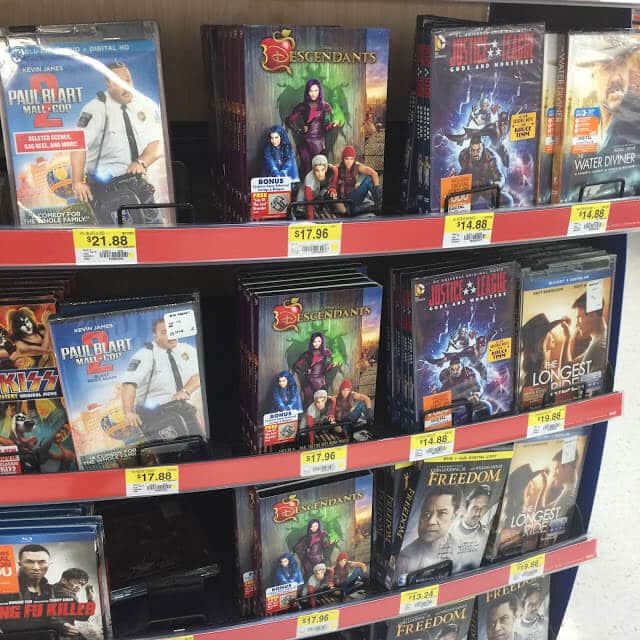 Have you seen Descendants? Do you have a favorite villain? I've always loved Cruella de Vil, but I really like Maleficent, too. You may see a new side of them in this movie…or not… You'll have to watch and see!