Happy Monday! We had one fun filled few days celebrating my Cooper's birthday weekend! I can't believe he's 10!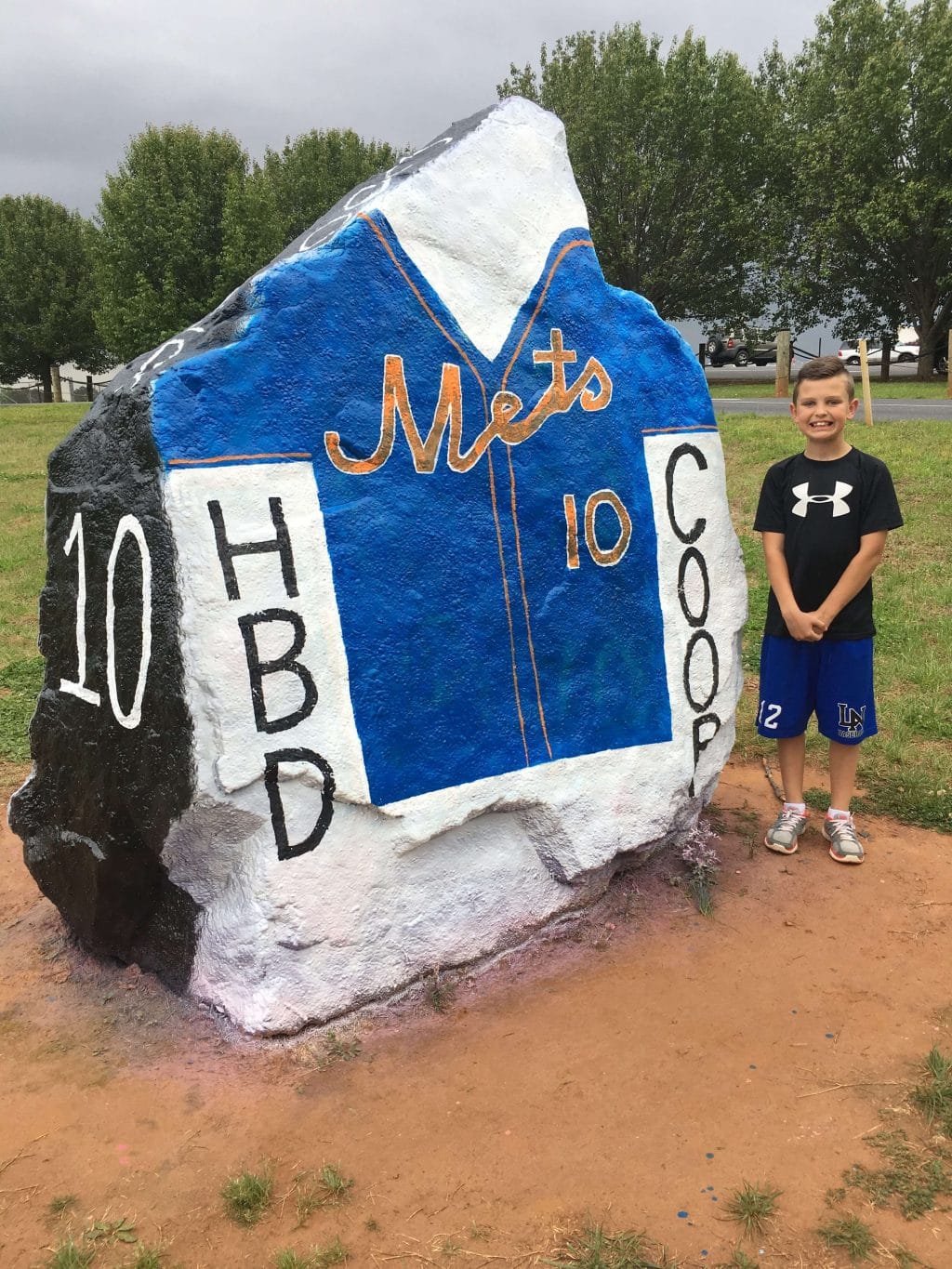 The Hubs and I went out on Thursday afternoon to paint the school spirit rock. I was the fastest we've ever painted one, because it started to rain on us! I was disappointed with the detail of it, especially after the rain washed some off. But we took Cooper to see it that night, just in case it wasn't still there on Friday and he was thrilled!
We went out for his special dinner on Thursday, since Callan had a makeup baseball game scheduled for Friday night. He chose Eez for the 5th year in a row. I can't believe we've lived here that long! But my boy has great taste in food and I'm always down for sushi.
On Friday, we had chocolate chip pancakes and he opened some of his presents before school. We got him a desk for his room and a bunch of new baseball decor! We went to school for lunch with his choice of Bojangles and baseball donuts to share with his classmates.
Saturday, we spent about 5 hours at the ball field, between team pictures and games for both boys. I never thought I would enjoy standing in the hot sun and cheering as much as I do, but it's one of my favorite things ever! Lincoln started off the day in his pajamas eating pancakes, then changed into clothes mid-inning, so he could drink a gatorade like the "big boys".
Once we were home, it was party time! A few boys came over for wiffle ball in the backyard, then The Hubs took them all out for boating and tubing. I stayed home to make cake and stuff his taco piñata! This was the first taste of a "teen" kinda party for me. They all took their pizza dinner out to the deck and had music bumping with some serious dance moves going on. The party went well into the night and I was so happy to see little beds covering out floor upstairs. They were finally all asleep a little after 1am and were back at it by 7!
Sunday morning, we left around 10 for Carowinds! The boys knew we had plans, but we didn't tell them what we were doing until we were on the way. They were so excited! We rode a lot of stuff, ate a lot of food (including funnel cake!) and came home tired!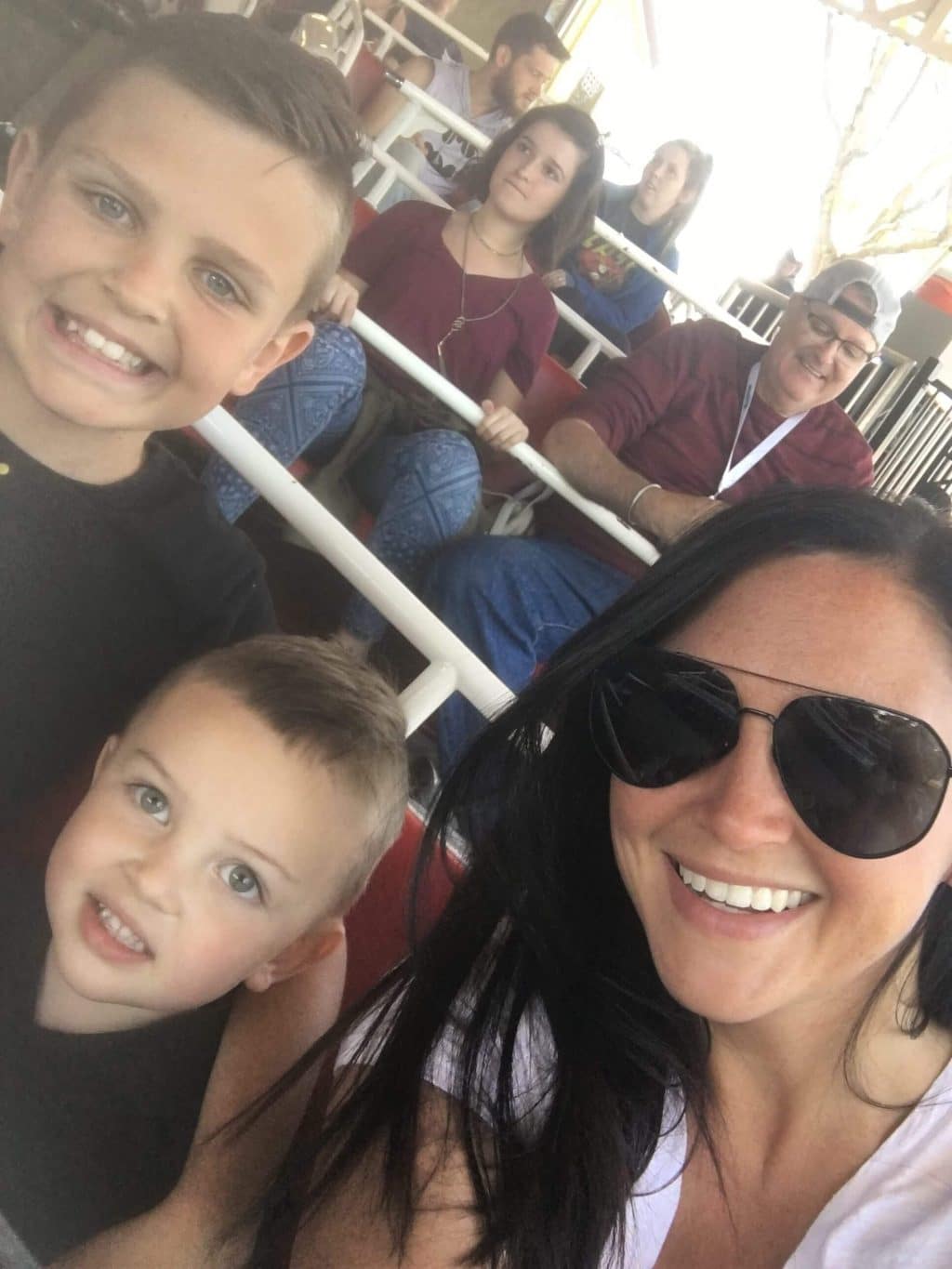 The weekend was amazing, even though I still feel like I could sleep for several days straight! Cooper says it was his best Birthday yet!
Hope you all have a wonderful week!