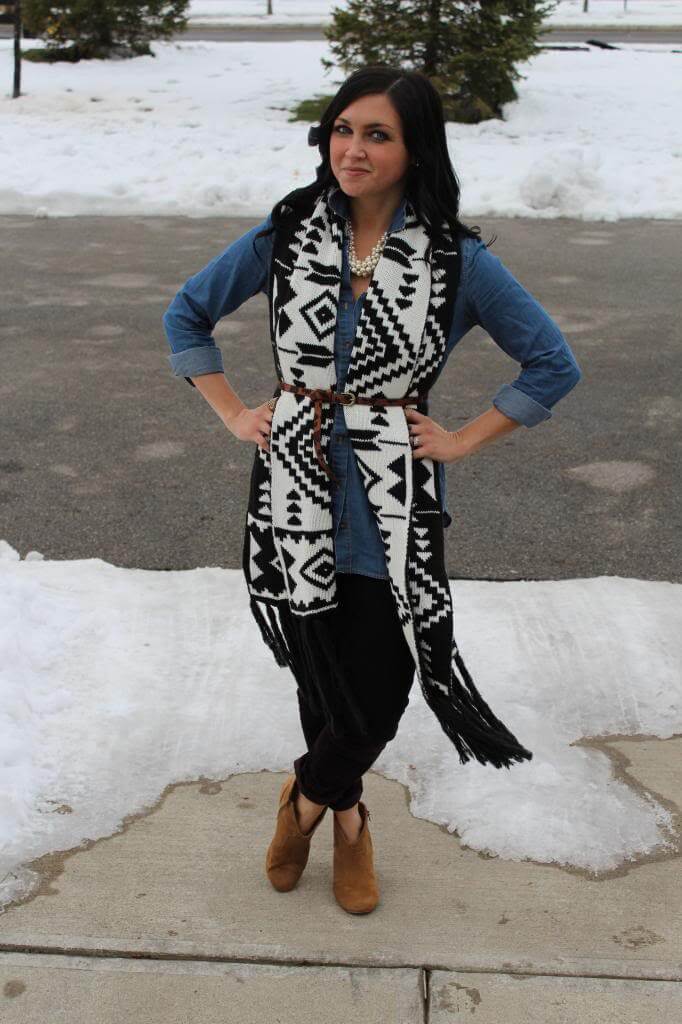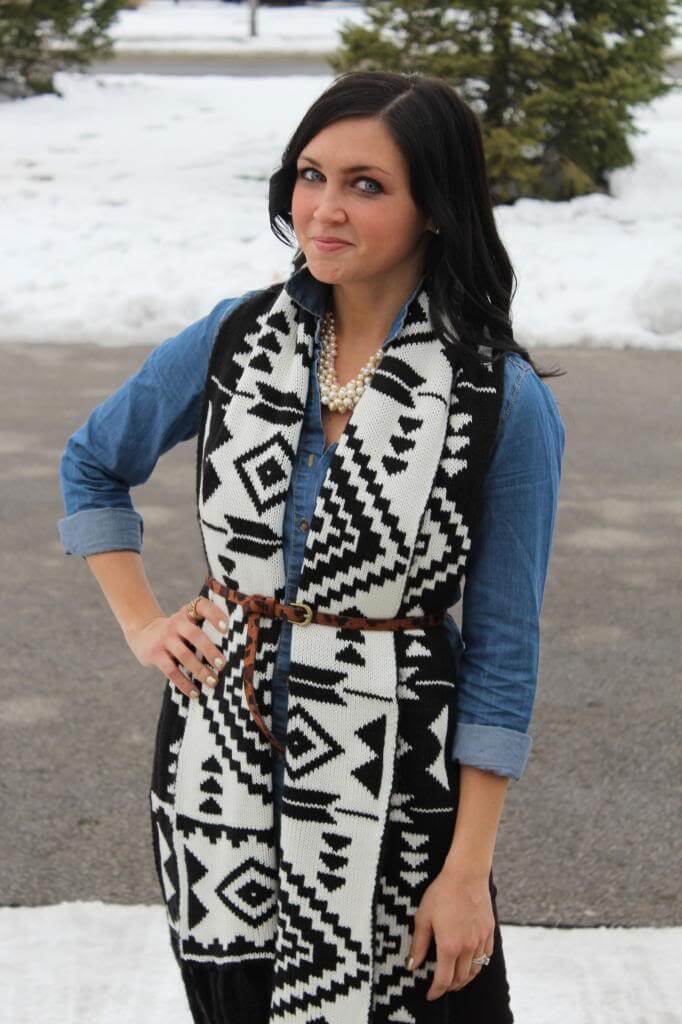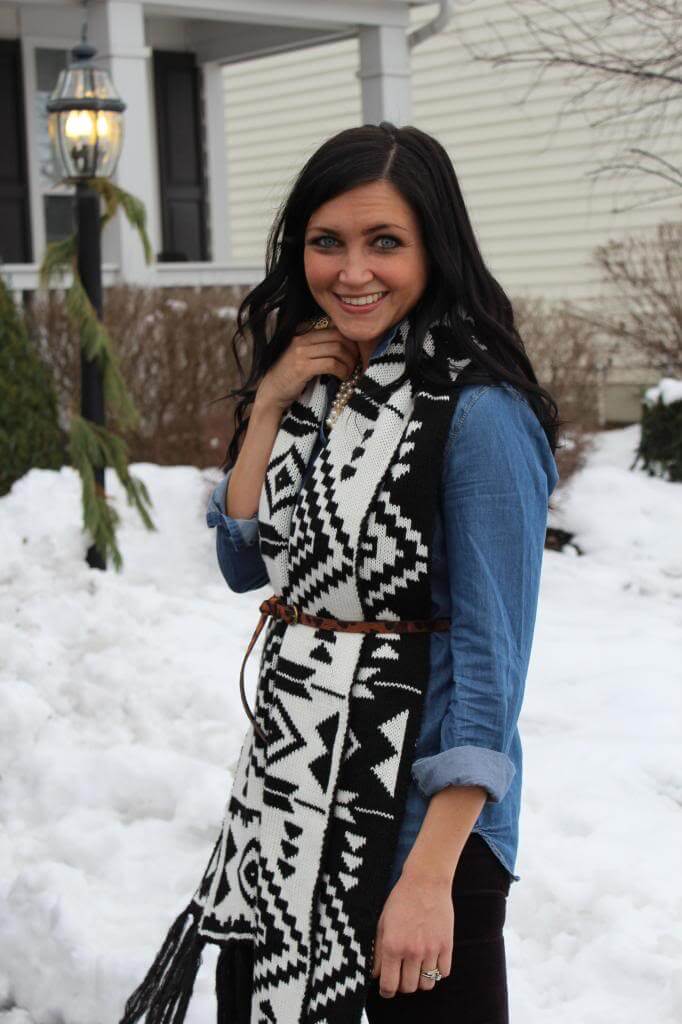 If I would've already unpacked my suitcase from our trip to Ohio, I would have a) remembered I bought this scarf while we were there, and b) therefore remembered I dragged the hubs out for yet another photo sesh. Whoops. I can't find the scarf on the Target website anymore, but look for it in your store! It's HUGE. And ridiculously cozy. And with our temps plummeting to the teens next week, you better believe I'll be living in it.


In other news, I should do a post called "1000 ways to wear a chambray shirt" since I wear this one, oh, every 2 days or so. If you're wardrobe doesn't have one, get it now! It will be a great piece for spring, too!


Here's to another plan-less weekend in the W household! Seems like this may be the last one until late spring! Happy Friday!


Wow at my insane use of exclamation points.