My sister's bridal shower brunch was a complete success! We did a lot of planning ahead and everything came together perfectly with just a couple days together to prep. We decided on a boho bridal shower brunch, complete with a brunch board and mimosa bar!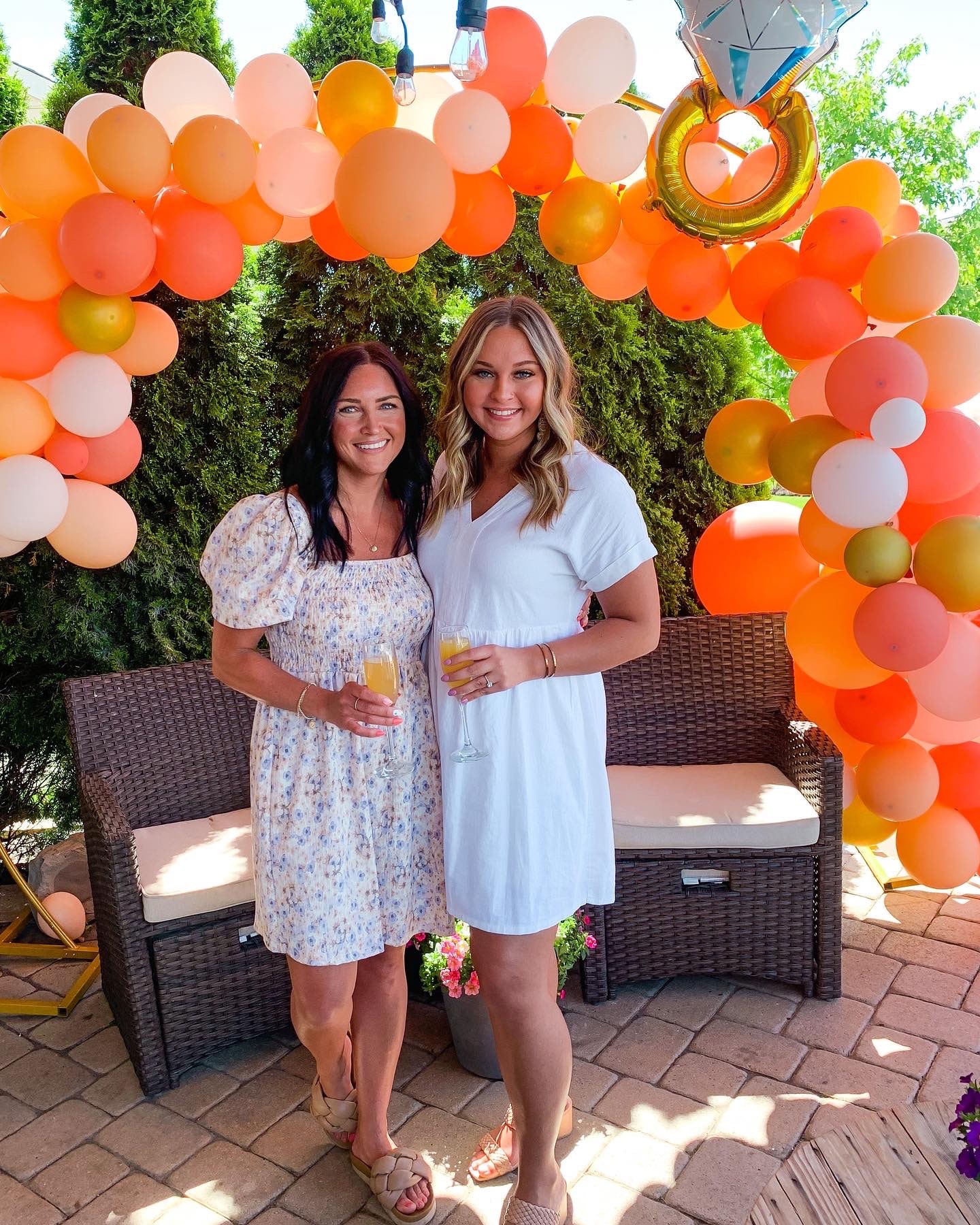 The shower was at 11, so we served breakfast foods as well as some lunch items. Here is our menu:
Quiche
Sausage Egg Bites
Biscuit and Jam Bar
Chicken Salad Croissants 
Assorted Cheeses and Crackers
Nothing But Bundt Mini Cakes 
Danish
Fruit
Macarons
Donut Holes
We started by covering the whole island with a strip of brown paper. First items were the platters with larger food, fruit and biscuits. We filled in all the other space with the smaller items, some faux eucalyptus and palms.
The mimosa bar was a favorite of mine to put together! I bought pink champagne and sprayed the bottles with rose gold glitter spray paint. 2 bottles of paint covered 9 bottles of champagne with 2 coats for me. Once it was dried, I put my sister's new initial on the front with a stencil. We saved a couple for the girls getting ready on the wedding day, too! The  color theme came in here with ruby red grapefruit, pineapple and orange juice.
Our other sister lives in Thailand, so she joined us via the iPad at 11pm her time!
I'm so grateful to be able to be a part of my sister's wedding time and can't wait to actually celebrate the big day with her!