Birthday Weekend! – Today is my Birthday eve and that's what I'm most excited for this week! My family just all arrived and we're planning for a fun filled weekend! I kicked off this morning with a crazy spin class challenge at CycleBar Lake Norman. It was an insanely hard workout, but I'm so glad I did it! It set me up for a healthier weekend, I think! But I do have some actual favorite things that I wanted to share with you this week: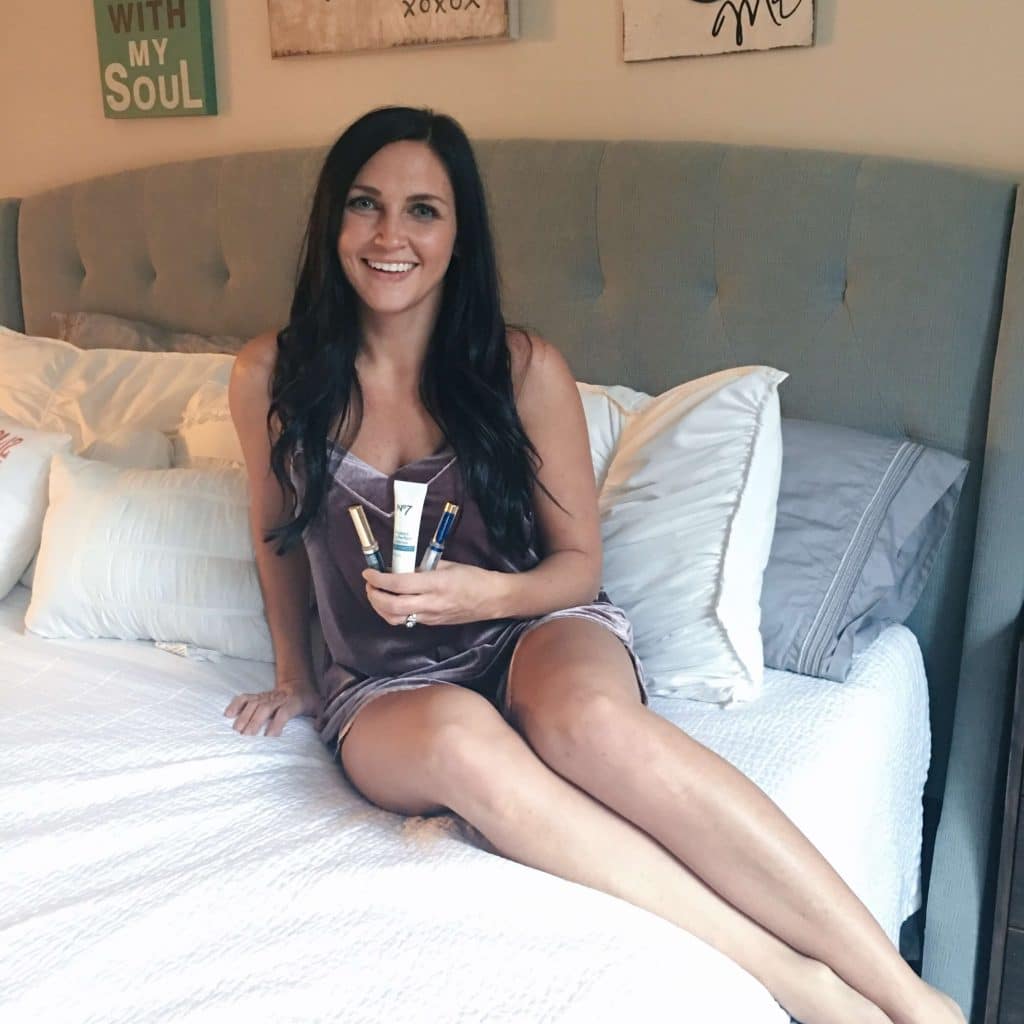 Velvet Pajamas – I'm a fan of cute pjs, but these velvety ones take it to a new level. (wearing them in the pic above!) They're super soft, have girly lace on the back and are under $25. There's also a matching robe and either would be a perfect gift!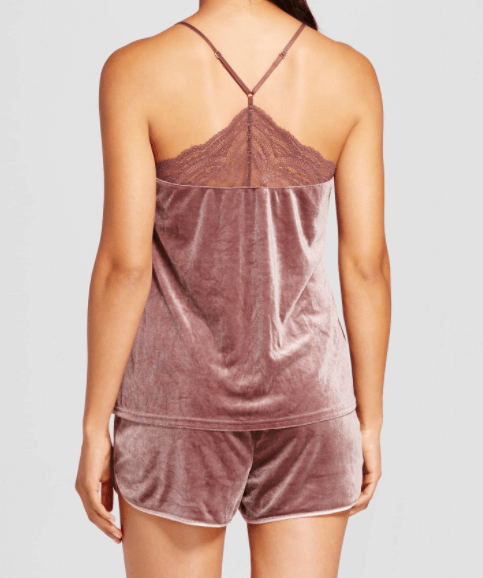 No7 Serum – I have super dry skin and by the end of the day, my makeup doesn't look as good because of it. I'm on my second bottle of this NO7 serum and it adds some serious moisture to my skin. I put it on before my makeup and love it!
Lipsense – I'm fully aware that I'm the last person on the face of the earth to try this. But. If you're ready for some kind of voodoo magic lipstick, try this stuff. Let me be honest, when my friend Jaimee sent a YouTube tutorial for me to watch before putting the lipstick on, I was like, whoa wait. I'm not high maintenance enough for this. But I watched, then I put it on. And then I put the gloss on and it stayed perfectly white on the applicator. Like it doesn't come off! And it doesn't dry my lips out. I'm sold. (If you want some, contact Jaimee and she'll hook you up.)
Fur Lined Mules – You can get the Gucci ones here, or you can be frugal mcdoogal and get these for $25. I've been wearing them around all morning and they're adorable. (Just to warn you, my husband hates them, so yours might too. Hahaha)
That's all for now! I'm off to start the celebrating and enjoy the time with my fam.

Happy Weekend!