I'm so ready to dress for fall, but lets face it, it's way too hot for chunky knits and boots. I've seen so much about the midi skirts being a trend for the fall, so I decided to give it a go. Mercy is that thing comfy. Nothing better than an elastic waist band when you're the size of a school bus.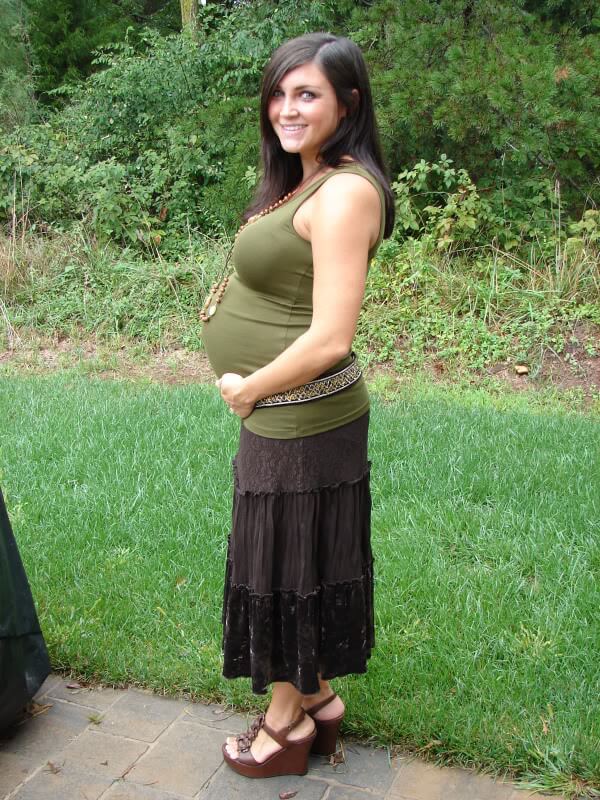 The unstoppable outie can no longer be hidden.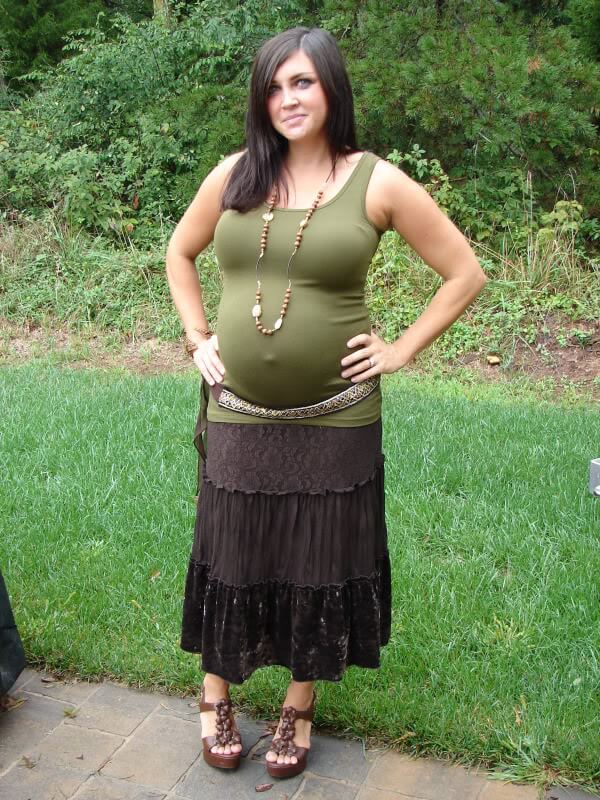 How far along: 31 weeks down, 8 to go! I really love having a set delivery date!
Size of baby: Size of 4 naval oranges or a large squash.
Total Weight Gain: 27lbs. Consistently gaining 1lb/week.
Maternity Clothes: Yes and regular…quite the mix.
Gender: Sweet baby boy!
Movement: Yes! Lots of hiccups still.
Sleep: Hit or miss. But now, we just put the second queen size bed in our bedroom, so we're both sleeping in our own sweet space. Its heavenly!
What I miss: I would really LOVE to scrub my floors. And our shower.
Cravings: I've been feeling way too full to eat. I'm eating such a small amount at a time and nothing is really delish.
Symptoms: Still having contractions when I move around so I'm still spending tons of time on my butt. (Which is growing at an alarming rate) Although, I got really stir crazy and went to JoAnns yesterday. (The reason I'm wearing more than sweats in these pics) I needed to get some stuff to craft fall things and fabric to start working on the nursery curtains! Oh, and I totally went through the Starbucks drive-thru for a Pumpkin Spice Latte. Oh, perfection.
What I'm looking forward to:
I can't wait for the hubs to paint the nursery! We have all the bedding in and I have all the wall hangings ready to hang as soon as he paints. I also am looking forward to my Dr's appointment next week to see if I can move around more!
Outfit Deets:
Tank: Target (Non Maternity)
Skirt: Maurices (Non Maternity)
Shoes: Target
Belt: Came on some jeans from Macy's forever ago
Bracelet and Necklace: F21