Happy Monday and welcome to week 2 of the water challenge! Heather, Jessica and I have been trying to encourage each other and y'all, to keep sipping! Tonight, Heather and I will be going LIVE on Instagram at 8:45 EST to chat and answer any questions you have, so make sure to join us! Last week, I did pretty good keeping up and I'd love to know how you're doing! I found myself drinking so much more water, less coffee and I was very conscious of drinking water in between cocktails on the lake this weekend. Even with all the bathroom breaks, I call week 1 a total success!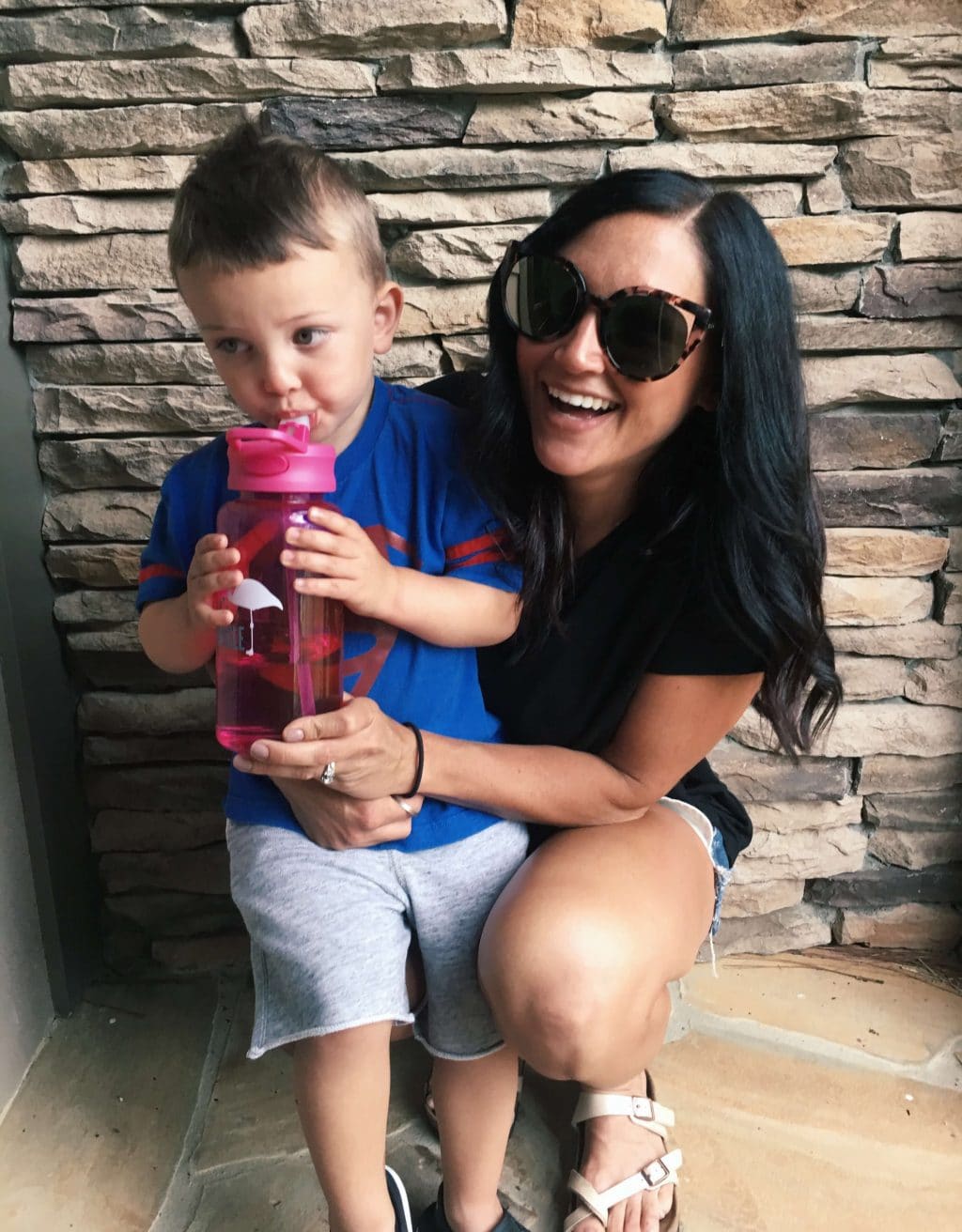 This week, I'm sharing the water challenge and weekly workouts with you as well. Partially to encourage you, but mostly to keep myself accountable! I encourage you all to get moving this week, even if it's a 30 minute walk, pushing a stroller!
30 Day Water Drinking Challenge – Week 2
Day 1: 8+ glasses of water a day
Day 2: 8+ glasses of water a day
Day 3: 8+ glasses of water a day
Day 4: 8+ glasses of water a day
Day 5: 8+ glasses of water a day
Day 6: 8+ glasses of water a day
Day 7: 8+ glasses of water a day
If you're having a hard time with the straight water, this Spindrift seltzer is delicious! Pour it over ice and it's like a cocktail! I also mentioned on Instagram stories that I found great cups at Sam's Club. 30oz, keep my water ice cold and $10 for a 2 pack, they're a no brainer. You can also buy the 2 pack here on Amazon for $20, which is still a great deal, if you don't have a Sam's!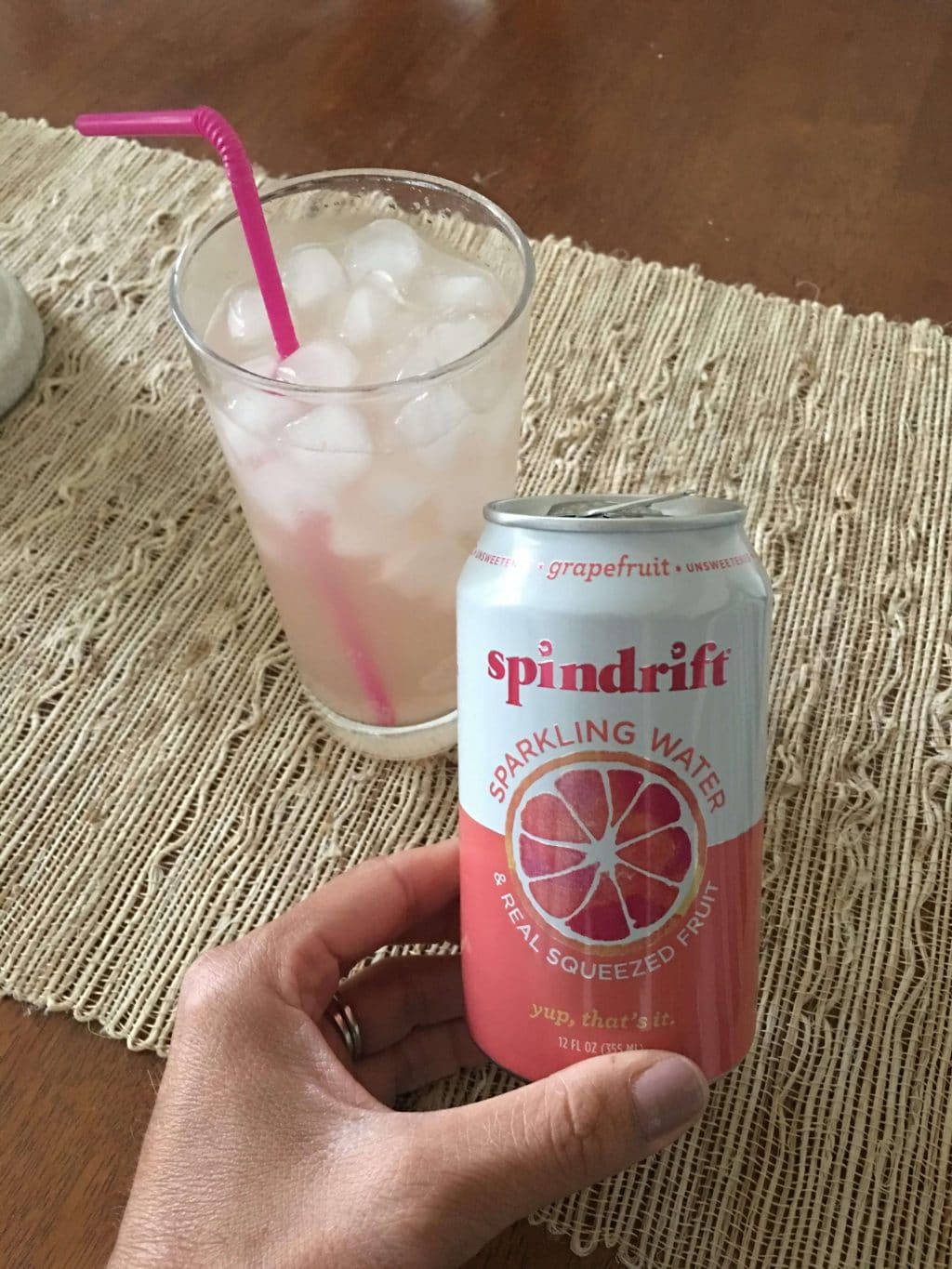 My Week 2 Workouts:
Monday: P90X Core Synergistics
Tuesday: Spin
Wednesday: Run 3 miles
Thursday: P90X 3 Warrior
Friday: Boot Camp
Saturday: Paddle boarding (yes, I'm calling this a workout, because I'll probably fall off and have to climb back up over and over!)
Sunday: Rest Day
I don't sell Beachbody products, but I love them. (This amazingly sweet and inspiring gal is who you need to talk to if you want more info on them.)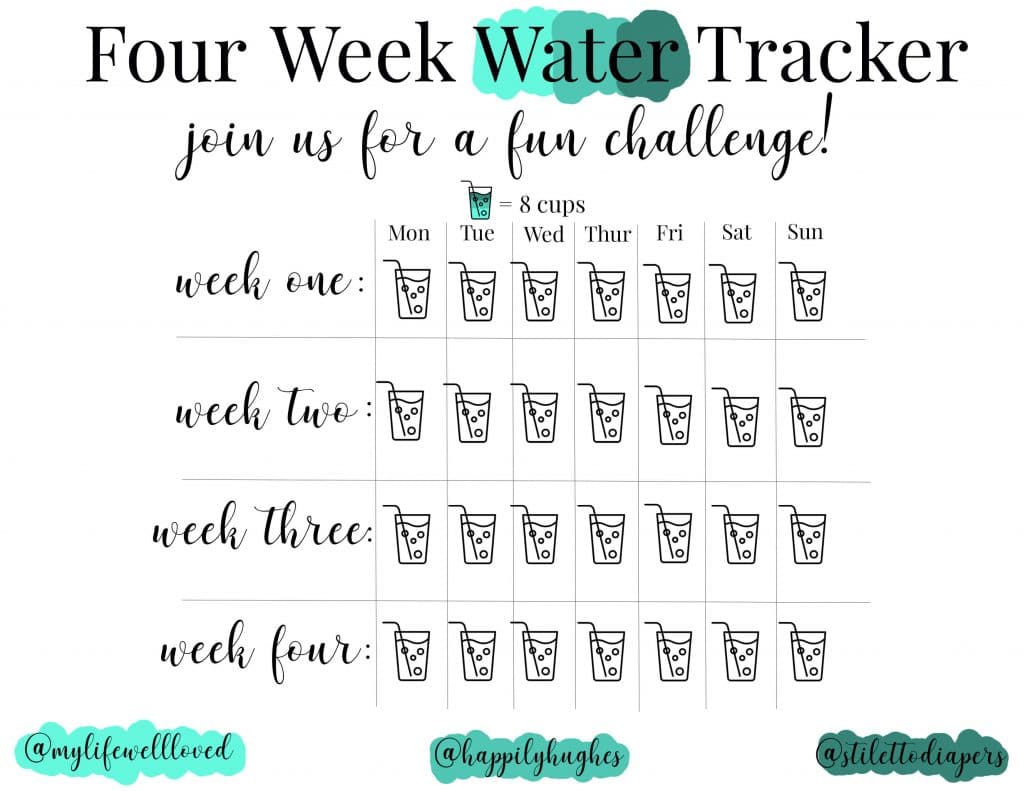 Hopefully the water challenge and weekly workouts are helpful to you! Let me know in the comments if you're joining us and don't forget to meet us live on Instagram at 8:45EST tonight!