You're all comfy in your clothes at home and realize you need to run to the store. Or someone needs a ride somewhere and you know you're about to see everyone you know in town. You know you can't go out in your comfiest outfit but you really don't want to change. Sound familiar? I've found that there's certain outfits I can wear that help me be the comfiest at home, but still look put together in public. It's called mom style!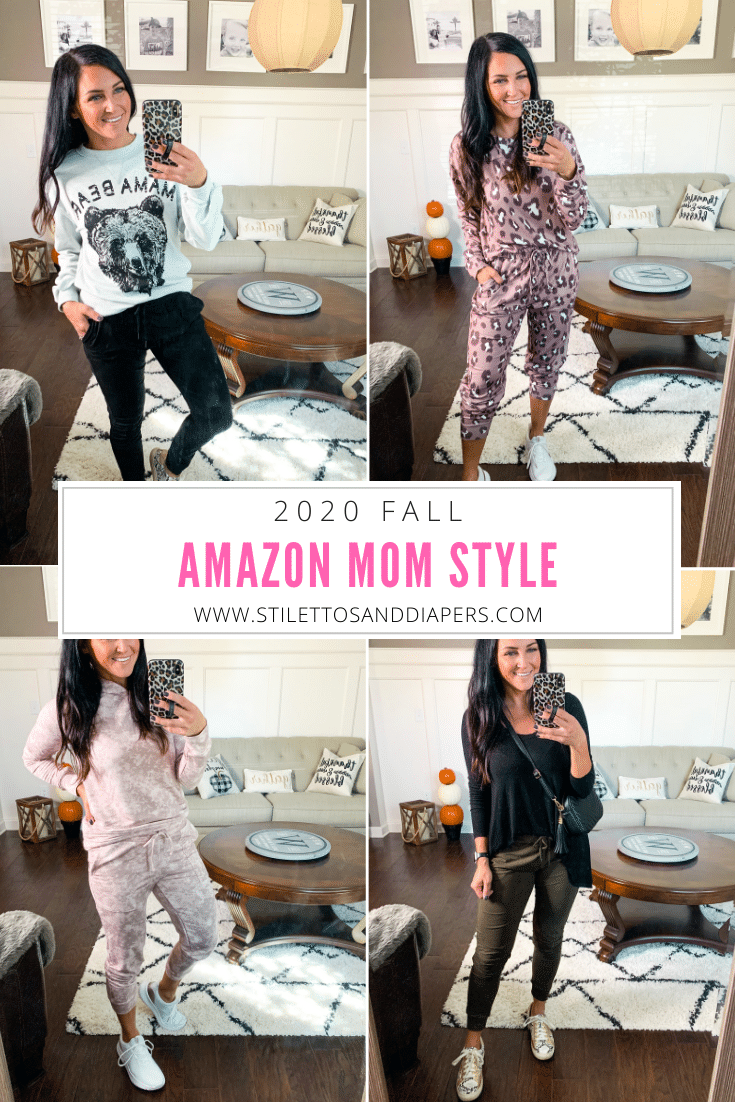 If you want to see the try on in real life, head over to Instagram to watch my stories!
Favorite Mom Style Looks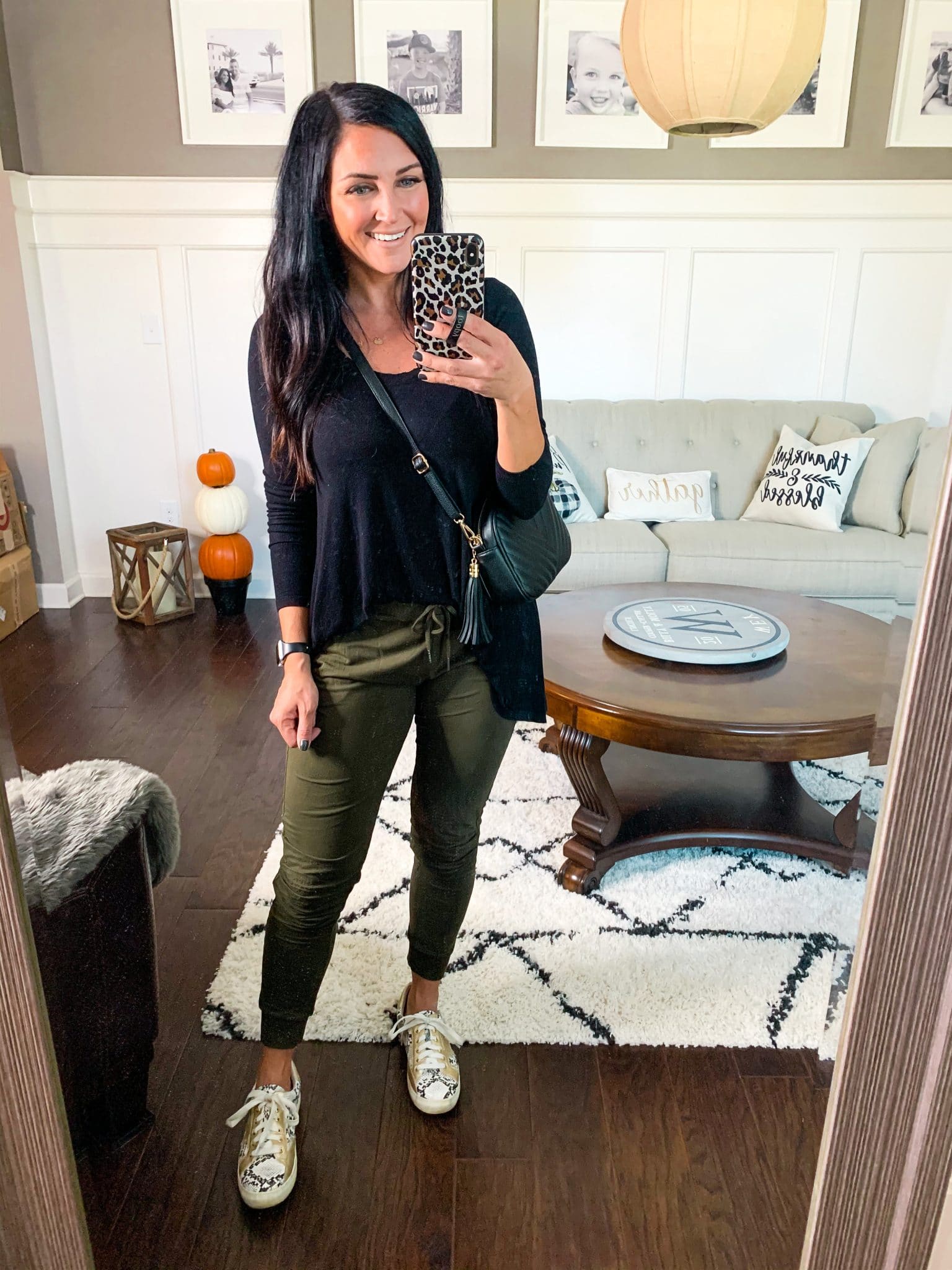 I have 2 pairs of these joggers and they're just the best purchase of the year. They're under $15 and so insanely comfortable! Tuck your tunic into the front to create shape and interest to your outfit.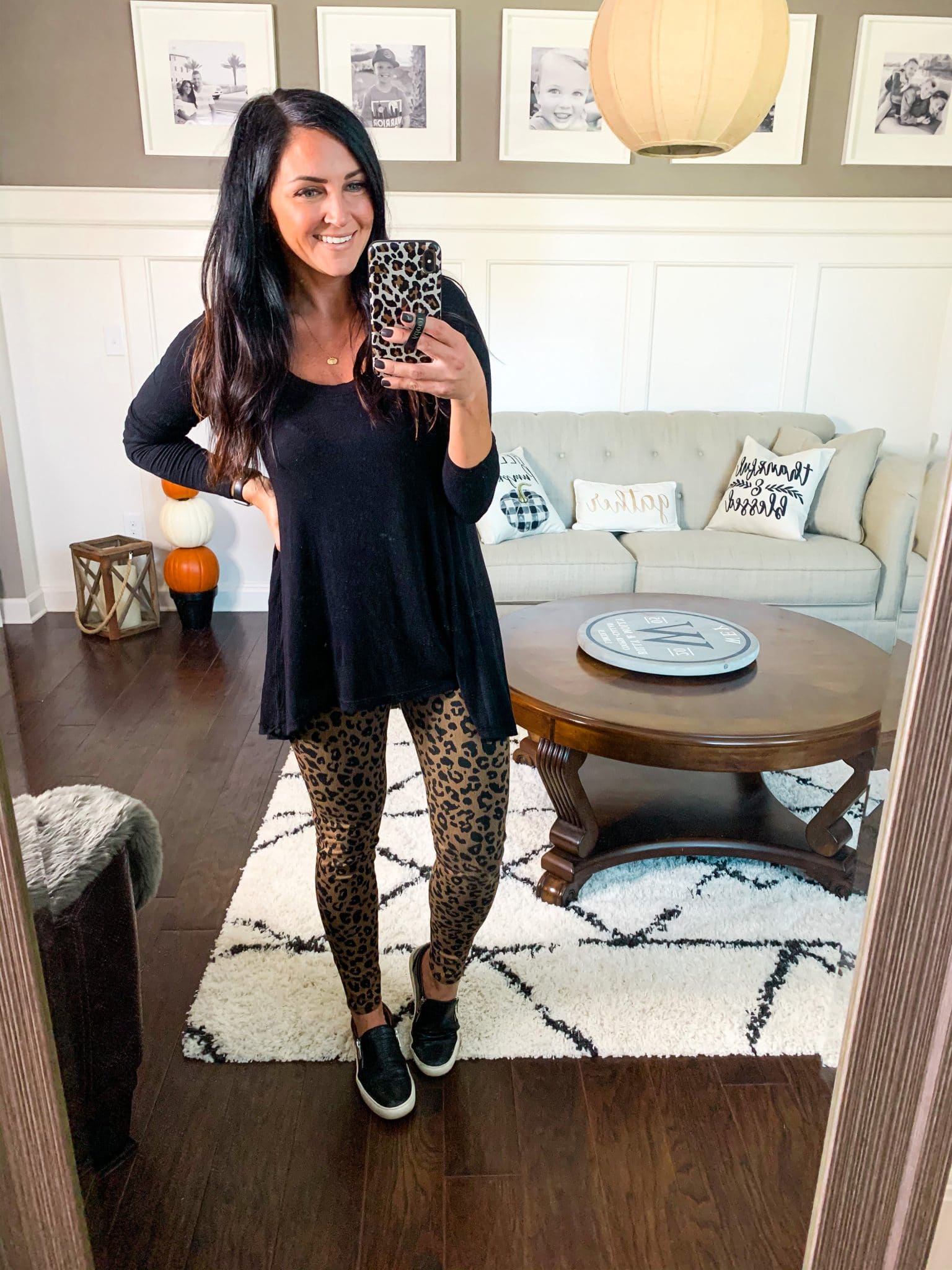 These jeggings are so good! I actually bought a pair for my mom because I knew how much she loves comfort, too. They come in solids, denims, plaid, camo and more! I'm wearing the regular length, but they also come in short and long. They're great quality and I think they could be easily dressed up.
I love a good 2 piece set and pairing this one with crisp, white sneakers is my favorite way to go. This one comes in leopard prints in several colors.
This set is a bit more fitted and has some good stretch to it. It comes in a couple other colors and is so soft!
Mama bear sweatshirt just seemed to fit the theme of this post well! I like to tuck my sweatshirt in a bit to give some shape. These are the same joggers as above and I've worn and washed them plenty of times while they still look great. (Minus the dirty mirror!)
This tunic has a couple of my favorite fall things – leopard and mustard! It actually comes in tons of color combos, but I couldn't resist this one. My trusty Spanx leggings have held up so well through 2 years of wear and tons of washing. They are well worth the money and an essential mom piece, in my opinion.
This tunic surprised me with how good it is! If you're tall, you might want to size up for length, but it fits me perfectly and is so cozy. It also comes in several other marled colors.
I've had this hoodie for 2 years and it's one of my absolute favorite pieces. I actually just bought another print because I like it that much! It's a perfect pair with leggings. These leggings are actually athletic ones, but they fit so well that it's easy to throw a tunic over and take them from workout to errands.
Maybe these outfits inspire you to make your cozy outfits work for you a little more than just being around the house!