10 easy, family friendly meals that you can get on your table quickly on a weeknight! 
With all the blog drama I had at the beginning of this month, I didn't get around to posting a March meal plan. I had written out 10 family friendly recipes and 10 vegetarian recipes that I wanted to make this month. We have really enjoyed everything I'm sharing! I haven't made as many of the vegetarian ones yet, so I will be sharing those, probably next week! This is a great post to pin and save for easy reference when you need a quick meal later!
Lettuce Wrap Double Burgers – we LOVE this meal here! The Hubs and I do the lettuce wraps, while the boys often opt for buns or regular bread. I serve with a side salad or some homemade fries.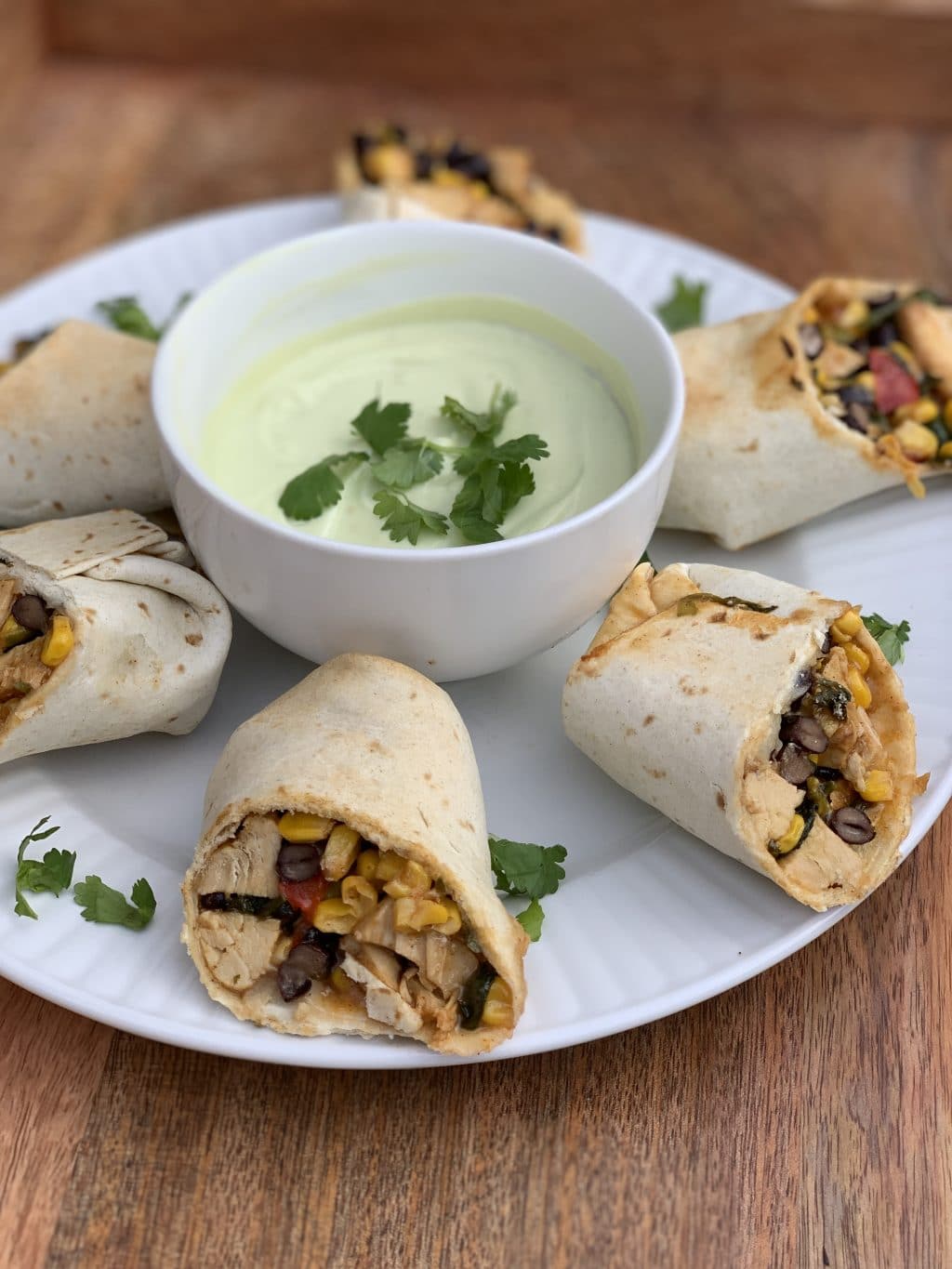 Southwestern Eggrolls – we brought back this old favorite recently and it was a big hit! You can make some of the rolls without certain ingredients if your kids prefer, but my boys eat them as is.
Sheetpan Sausage Bake – This one is great for cleaning out your veggie drawer! Our faves are sweet potatoes, onion and brussel sprouts. The Hubs and I love the jalapeno sausage from Trader Joes, but we throw on some of the sweet italian kind for the boys.
Grilled Hawaiian Chicken Packets
– A summer favorite that is easy and super simple to clean up! You can really add in any veggies you'd like. I leave the squash out of some of the packets since my boys aren't a big fan of that, then just double up on the peppers.
Shrimp and Asparagus Orzo – This was a new recipe for us this month and it was a big hit! Orzo cooks quickly and my whole family loves shrimp. I threw some artichoke hearts onto mine after cooking.
Cashew Sheetpan Chicken
– This is DELISH. The whole family loves this "Chinese food" and I serve it with cauliflower rice.
(Buy it frozen, it's so much easier!) 
Sheetpan Salmon and Veggies – This doesn't have a real recipe. I just throw an assortment of veggies onto a sheetpan, toss in olive oil, salt and pepper. Roast at 400 for about 15 minutes, then add salmon on top of everything for about 15-20 more. I've put teriyaki sauce over the salmon before and that's delish! (Please serve with a glass of wine. You're welcome.)
Green Chile Chicken Bake
– use mild chilis if the kids don't like too much spice! This can be served over sautéed spinach, cauliflower or regular rice.
Crockpot Lemon Thyme Chicken – This is a baseball night favorite around here. Throw it all in early in the day and have dinner ready when you get home from a late practice or game.
Sweet Potato Taco Skillet – This is one of my go-to faves. I whip out the taco shells for the boys and mix up this skillet for The Hubs and I. The zingy sauce completes it and leftovers are great with a runny egg on top for breakfast!
What are you favorite easy family friendly meals? I'm always on the hunt for recipes that get a healthy meal out quickly!