The best part about dressing in the fall and winter is the ability to layer! You have the opportunity to add more interest to an outfit and it's easy to peel layers off if the afternoon gets warm. One recent request that I got from several of you, is what to wear under cardigans, so I set out to find the best layering tanks! I tried on several different styles that have their own pros and cons and they're all under $25!
Best Layering Tanks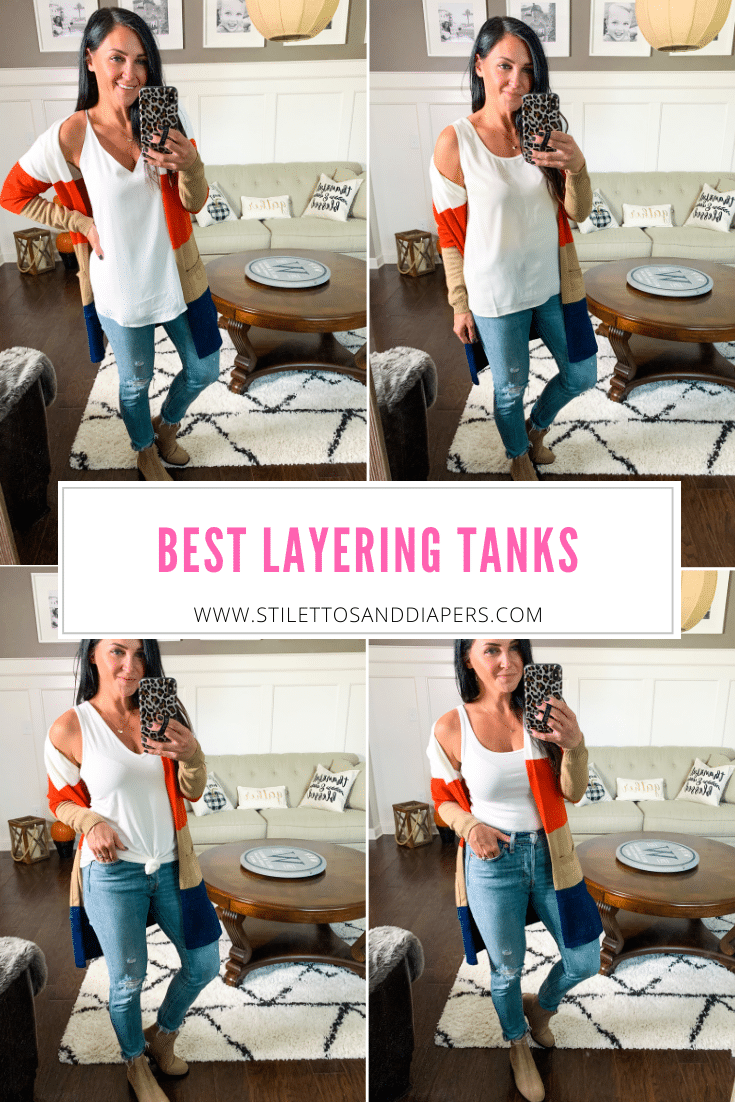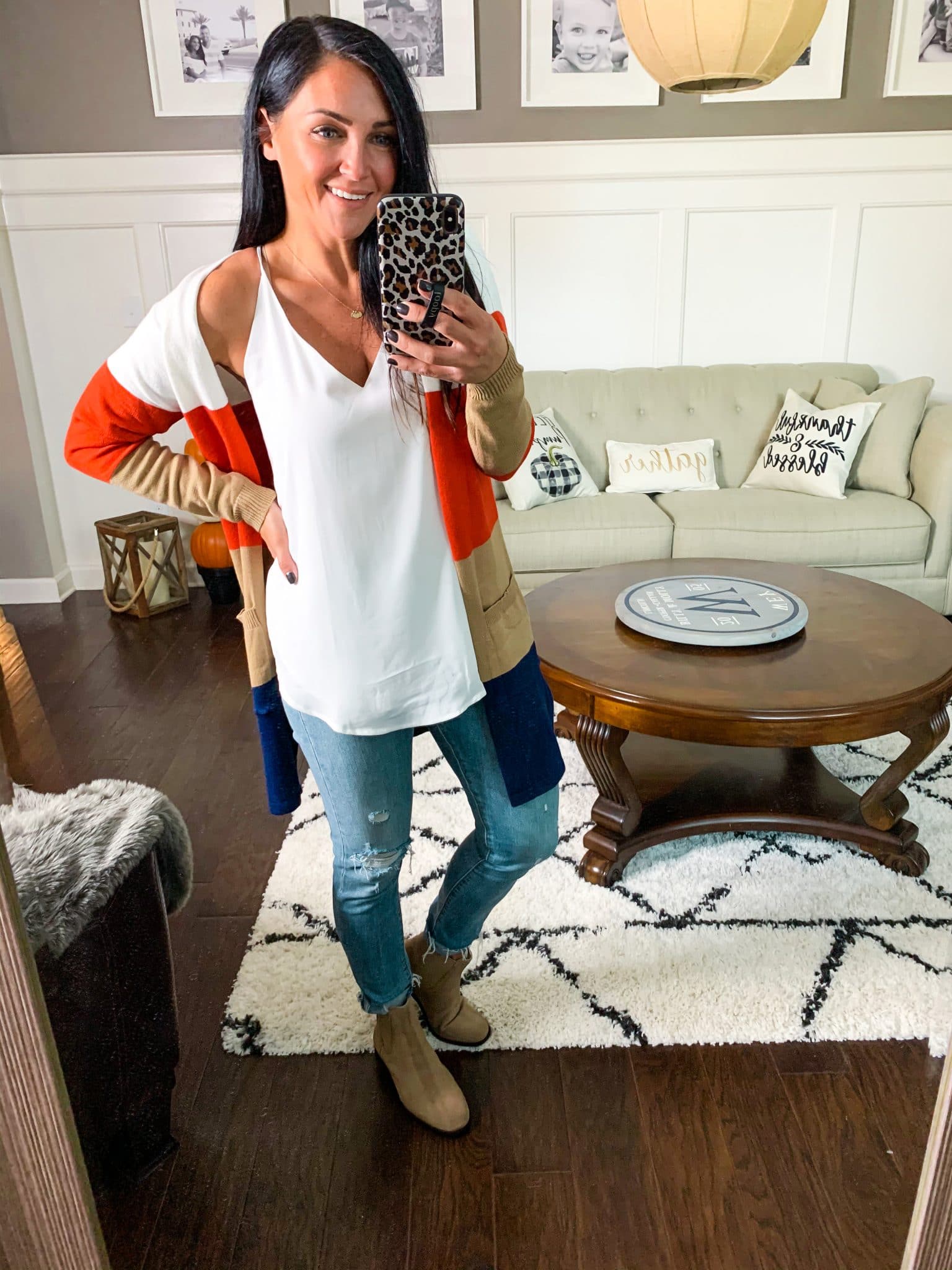 This cami is chiffon and lays really nicely. It has adjustable straps, a liner layer and is a really pretty neckline. I have a very similar on from Loft a couple years ago that I wear all the time. It has good length, with the sides being slightly scooped up. The only downside is if you take your cardigan off, you might want to wear a strapless bra. This is the best one for dressing up! It is slightly oversized and I am wearing a small.
This tank is an excellent basic! It comes in a 2 pack with several different color combo options. I wear these underneath sweaters for extra warmth, or they work great with a casual outer layer. They are a slimmer fit and I am wearing a small.
This is my most worn tank and is super versatile. It's a rayon/spandex blend, so it lays really well and doesn't lose it's shape. It also comes in lots of colors and I have the black and the white. It's plenty long to layer over leggings and that is the most common way I wear it! It can also be tied up in a knot or worn with a front tuck. It is slightly oversized and I'm wearing an XS.
If you prefer a scoop neck, but want something dressy, this is a great option! It is thin but not sheer, you can wear a regular bra with it and it has a pretty satin trim. This one would be great worn dressier and would easily work with dress pants and a blazer. It has darts, making it a great fit. It comes in several other solid colors and fits true to size. I am wearing the size 2.