I think it's quite obvious that I'd like to never leave here! We are having the best time and I'm loving all the hot sunshine and pool/beach time!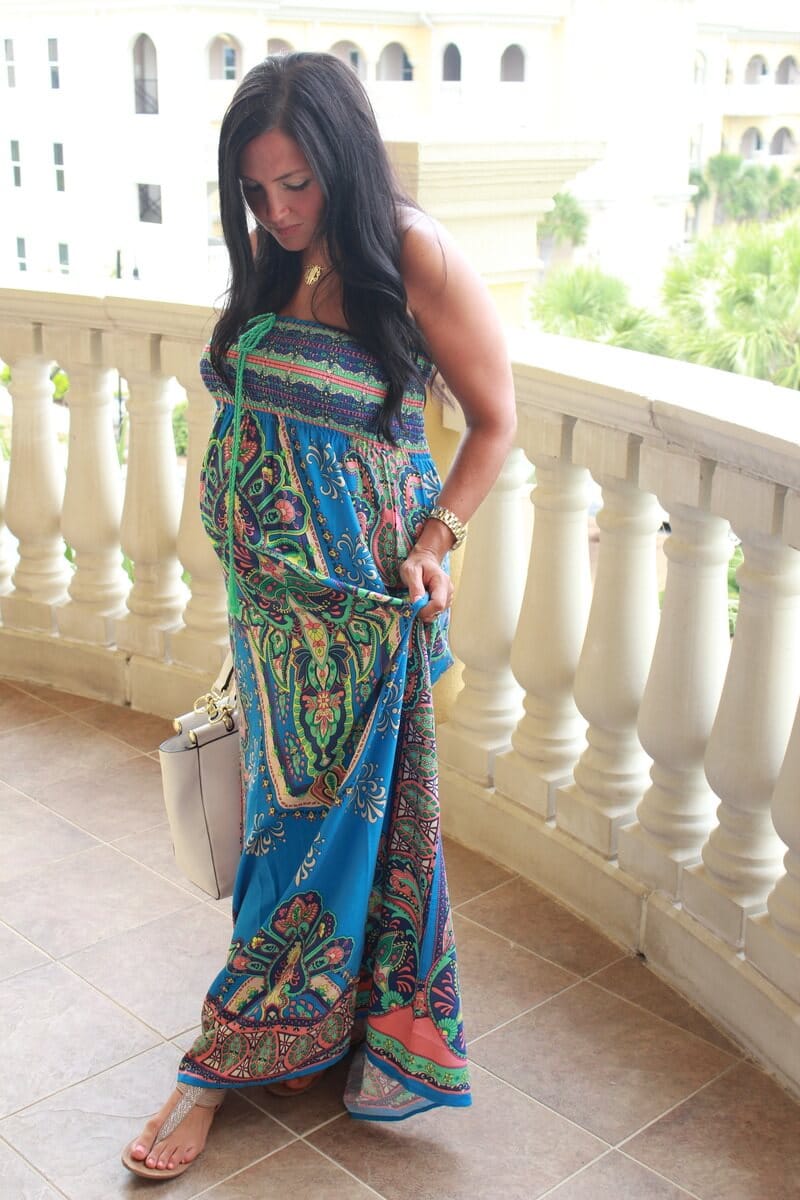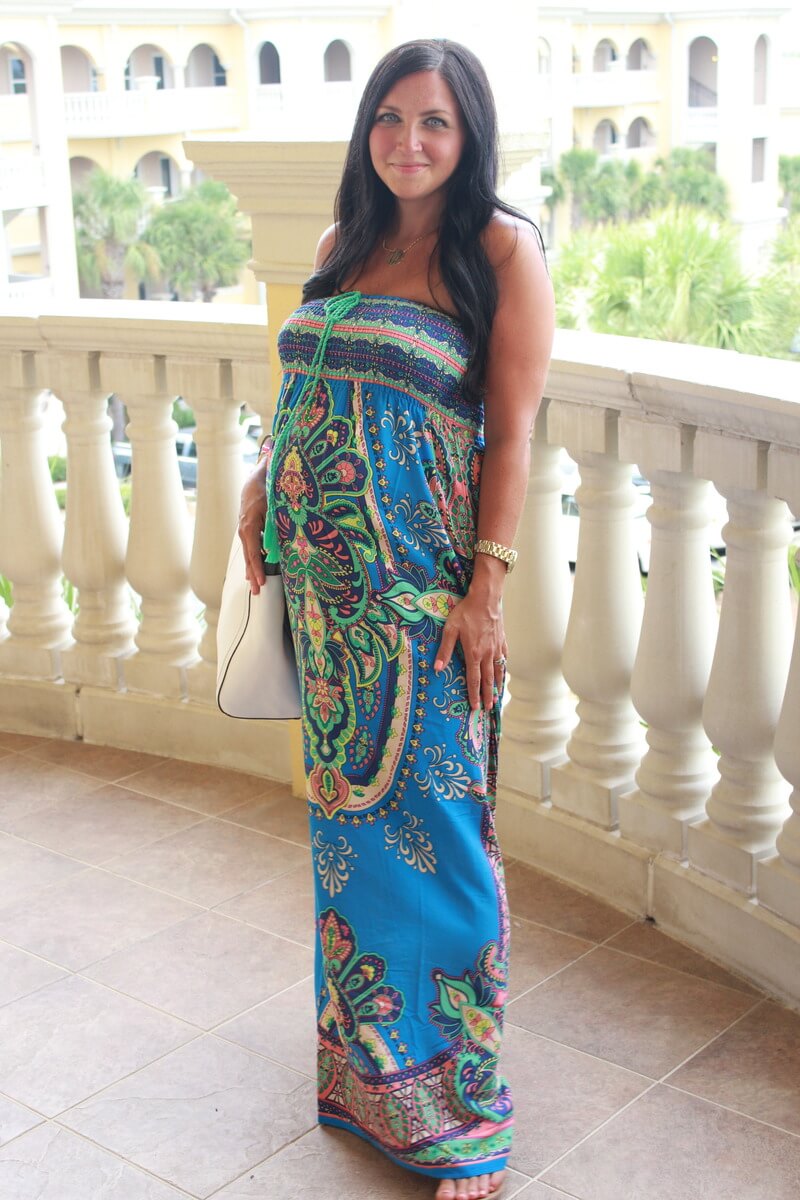 Size of baby: 17″ and 3lbs
Total Weight Gain: 16 lbs
Maternity Clothes: Yep! Although I realized I only brought one pair of maternity shorts because I'm loving all my elastic waist ones.
Gender: Man child!
Movement: A bunch. Especially after I caved and drank a Mountain Dew Pepsi freeze this week.
Sleep: Good! I just want to sleep a little later, but I seem to still be on "get kids ready for school" time!
What I miss: I would really like to be drinking beer here, but I think I'll deal with the non alcoholic margaritas I've been making.
Cravings: Nothing specific.
Symptoms:
I've been out of breath what feels like this whole pregnancy and it's just gotten worse the bigger this little one is. I won't miss that!
What I'm looking forward to: I'm just getting antsy. 10 weeks max at this point and I think 9. With a holiday weekend, 2 Birthday weekends and school starting, I think baby will be here before I know it!